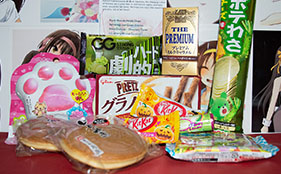 Today, we'll be taking a look at the October version of JList's Japanese Snack Subscription. Each subscription comes packed with delicious snacks from Japan; JList makes sure to include the greatest snacks of the season, with new releases and crazy flavours, all in one package delivered to your door every month.
The card in the picture below reads:
Have you ever seen Kyoto with a background of Autumn leaves? Called kouyou in Japanese, the changing colors of October are a great time to visit historic sights, and taste some wonderful fall treats. We hope you enjoy this month's selection, full of fall flavor!
October Japanese Snack Subscription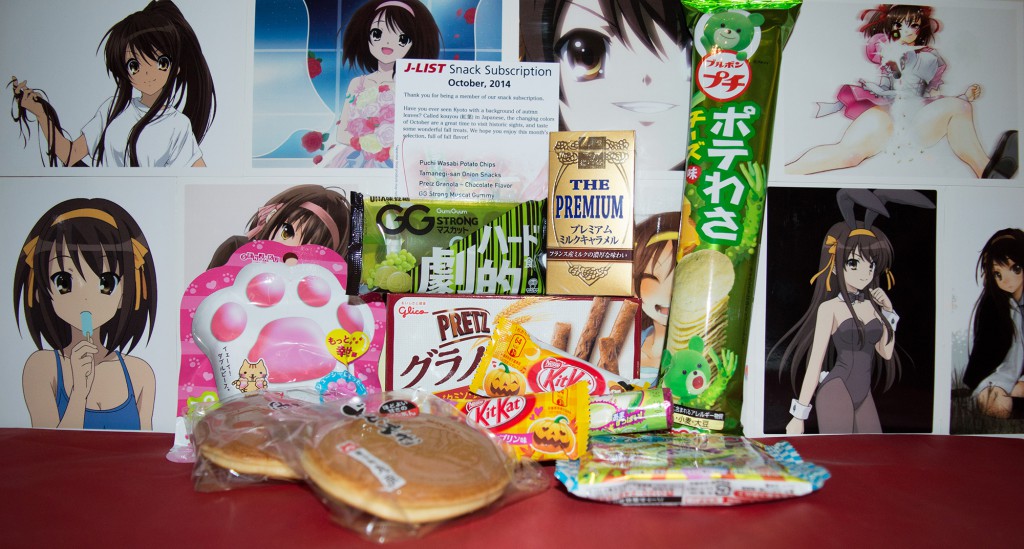 2x Dorayaki with Sweet Bean Center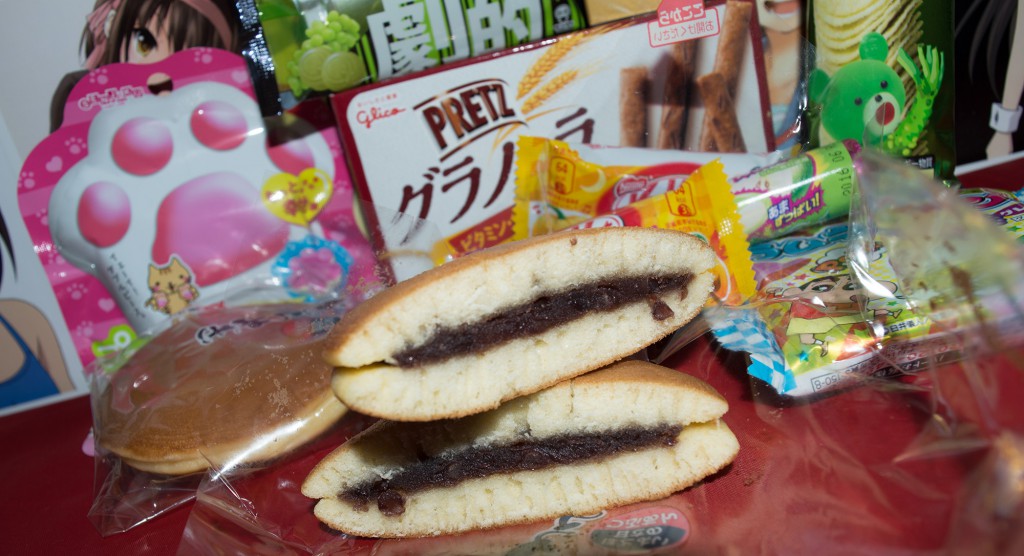 Dorayaki are very popular in Japan. I'm sure you all know about them, since they are displayed frequently in anime series.
Today I got to try the sweet bean centered version. It's filled with a delicious dark sweet bean paste which is prepared by boiling and mashing azuki beans, then sweetened with sugar or honey. The paste is placed in the center of two fluffy pancake-like patties made from castella (sponge cake), as you can see above. These go great as a snack with a hot cup of green tea.
GG Strong Muscat Gummy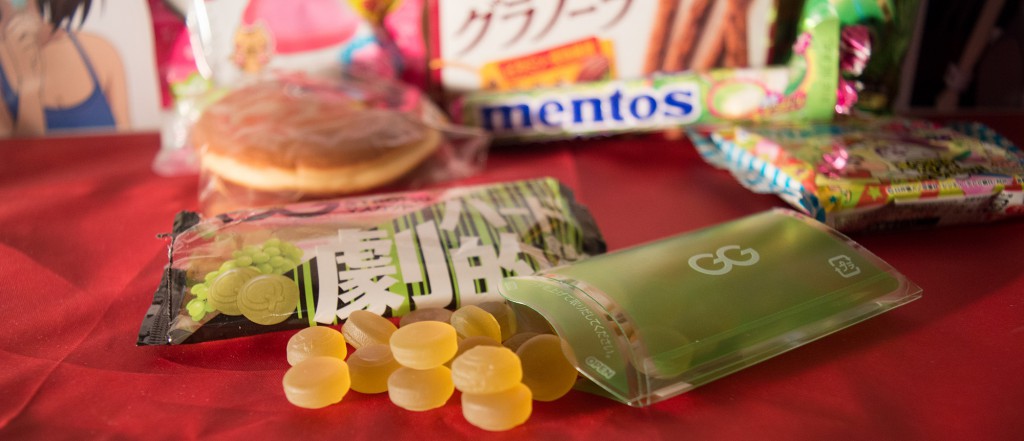 I was quite shocked when trying these – I thought they were the type of soft gummy candy which you chew slightly before swallowing. Instead, these are very chewy and stay whole, all while letting out a strong, green grape-flavored taste.
The Premium Milk Caramel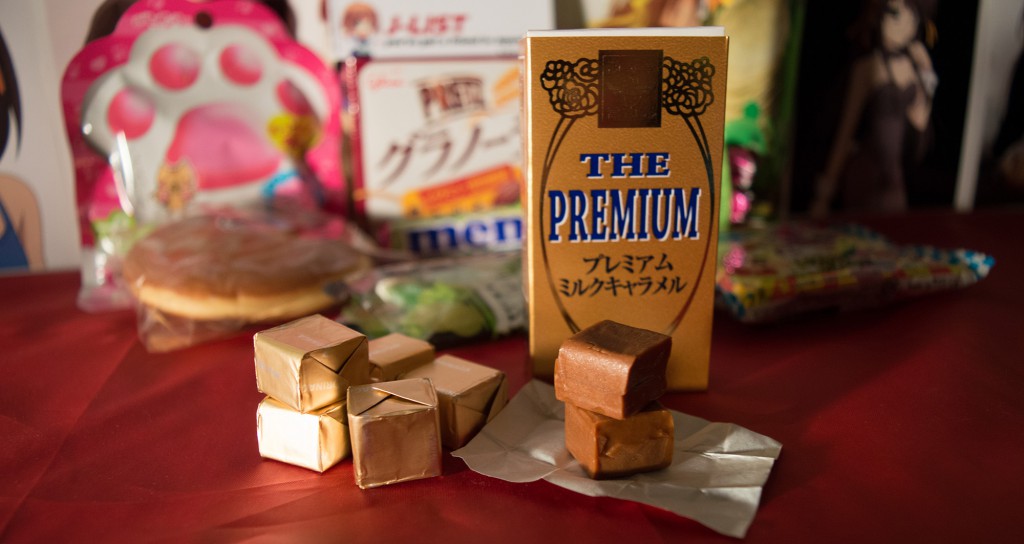 I always love trying The Premium brands because they're made with much higher quality ingredients compared to most companies who manufacture candy / food. These have a very rich caramel flavour, topped off with the creaminess of the milk. If you're a fan of caramel flavoured treats, I would personally recommend these.
Punifuwa Happy Nikukyu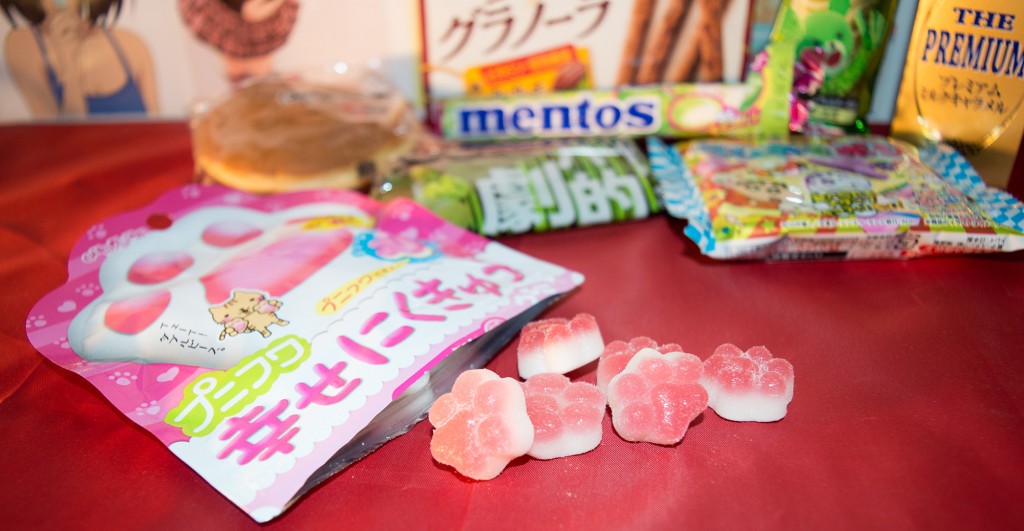 These are very soft, like cat paws peach gummy candies. They are also known as "Happy Cat Paw Gummy" and have a strong burst of peach flavour. Each package comes with about 10 gummy candies.
Pretz Granola – Chocolate Flavour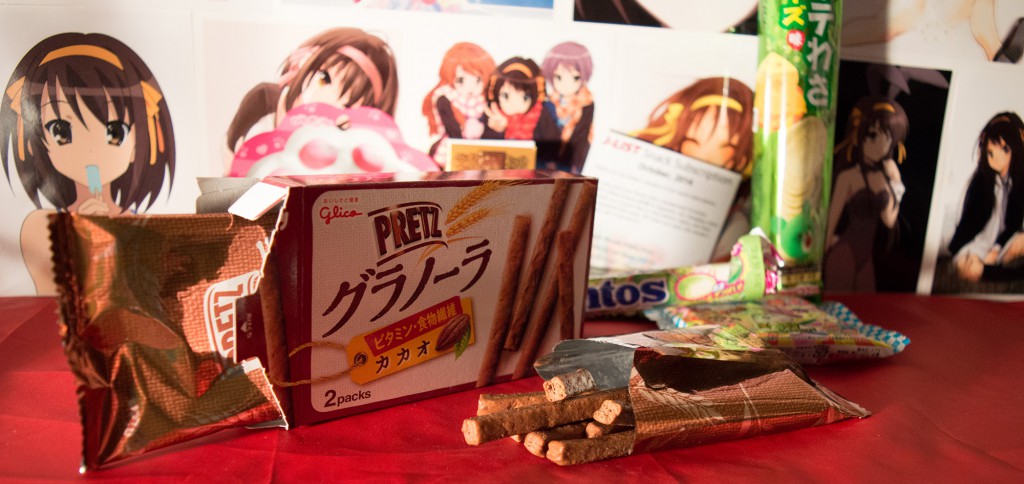 I'm a big fan of Pretz, they're a stick-shaped baked snack and come with a texture similar to pretzels. I guess they resemble Pocky, but they're dusted with seasonings instead of coated in chocolate. These bars have got the consistency of a compact granola bar, with a lightly chocolatey taste.
Puchi Wasabi Potato Chips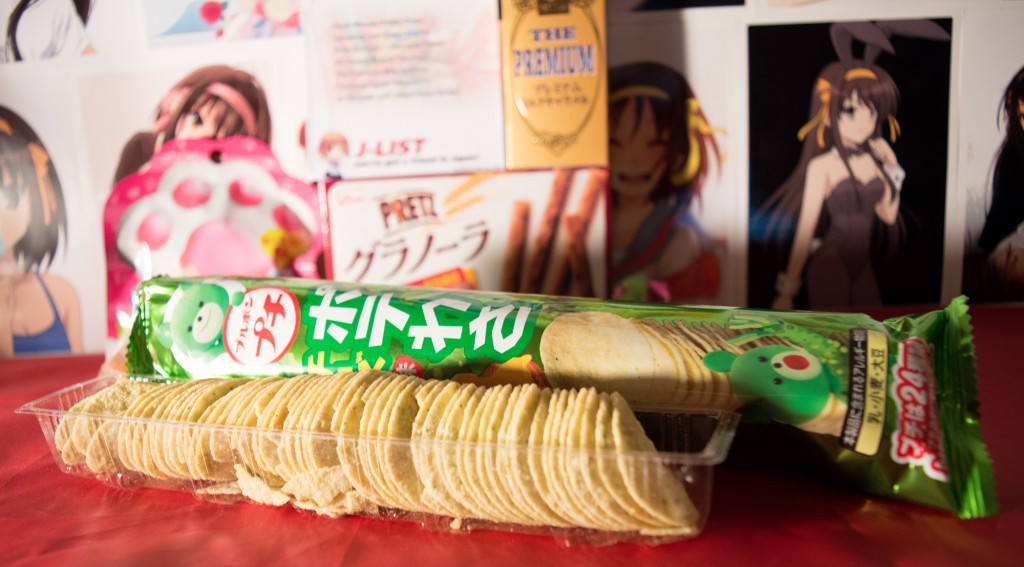 I love wasabi, and opening the package to see wasabi flavoured potato chips was like a gift from heaven. These potato chips are slightly creamy, which blends harmoniously with the kick from the wasabi. Personally, wasabi doesn't affect me much, but everyone who tried them claimed that they were too hot to eat.
2x Nestle Halloween Bake-able Pumpkin Pudding Kit Kat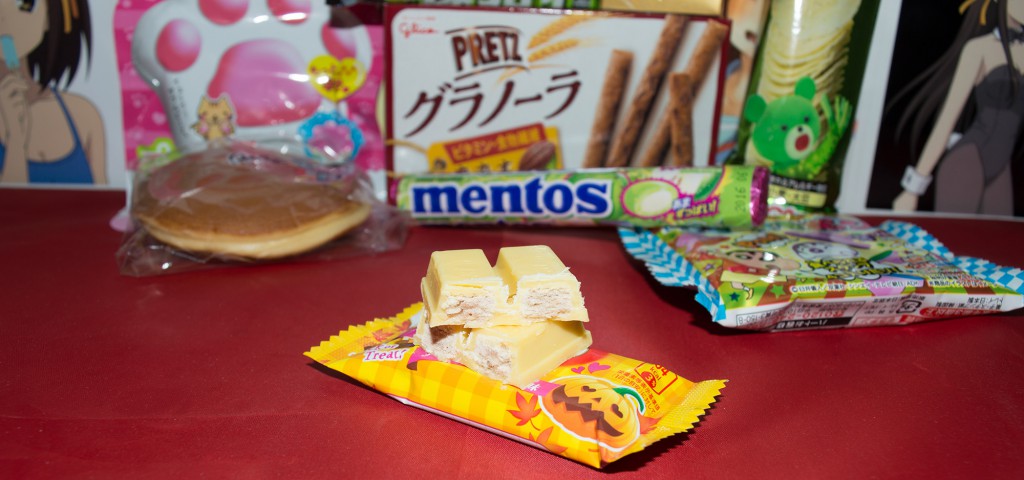 You all know what Kit Kats are, right? Did you know Japan has bake-able Halloween themed pumpkin pudding flavoured Kit Kats? Now you do.
You are able to bake these or you can eat them like an ordinary Kit Kat. I decided to not bake them this time and eat them like normal because I wish to do a post on bake-able Kit Kats in the future.
Crayon Shin-Chan Edible Stamps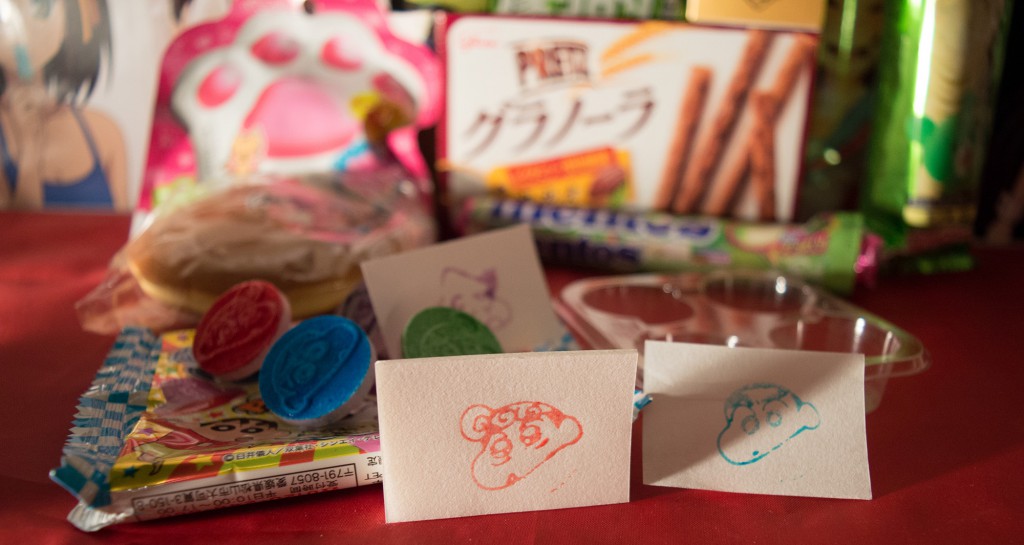 I'm a big fan of the Crayon Shin-Chan franchise and I was shocked to see these in this month's subscription box. These are edible stamps – yes, you can eat the whole stamp if you want. The design is made out of sugar and food coloring, so you simply wet the design, wipe it with a cloth to get rid of excess water, then stamp away.
Green Apple Mentos

These are regular Mentos but with a green apple flavour, which is apparently only sold in Japan! The first thing that comes to mind when chewing these are biting into a big, fresh Granny Smith apple. After a bit of research, it seems manufacturers make certain flavors that are only available to the Japanese market.
If you're considering to try out Japanese snacks, I would highly recommend to subscribe to JList's Japanese Snack Subscription here. The price for just one month is just $29.95 and with the more months you subscribe the bigger discount you receive. So if you're craving some snacks from Japan, I highly recommend you to at least give them a try.
Well, that wraps up the October Japanese Snack Subscription from JList. What candy from this post do you now want to try? And if you've tried Japanese snacks or candy before, which have you tried? Let us know in the comments below!