Maia Tsukigane and Kokone Kikogami from the Aquarion Logos anime series have been featured as a poster in the November 2015 issue of Megami. You can purchase this issue of Megami magazine here and you can view the other posters that come in this issue here.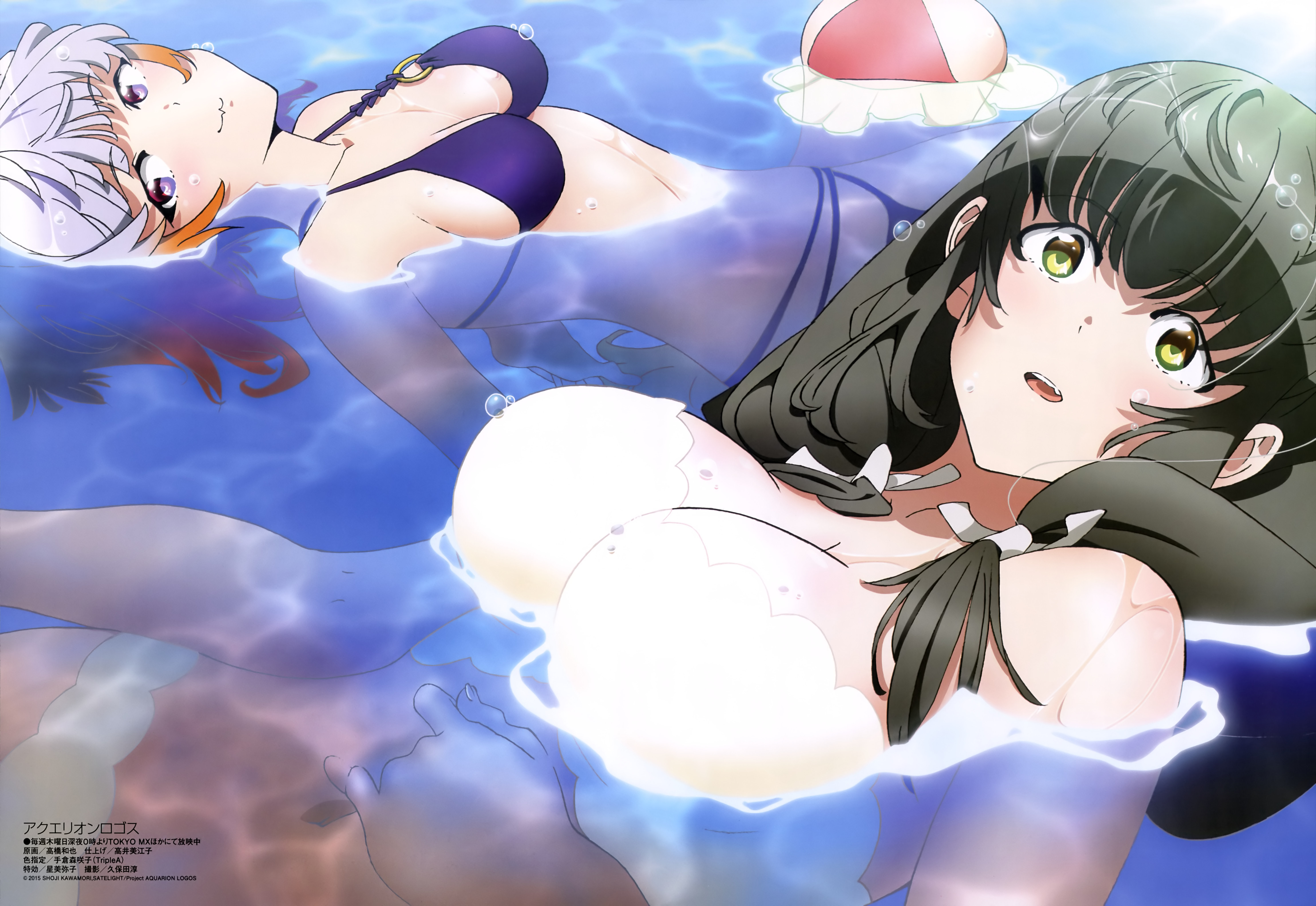 In addition to this, another new visual of the Aquarion Logos anime has been featured in the September issue of NewType as a double page spread.
Anime visual: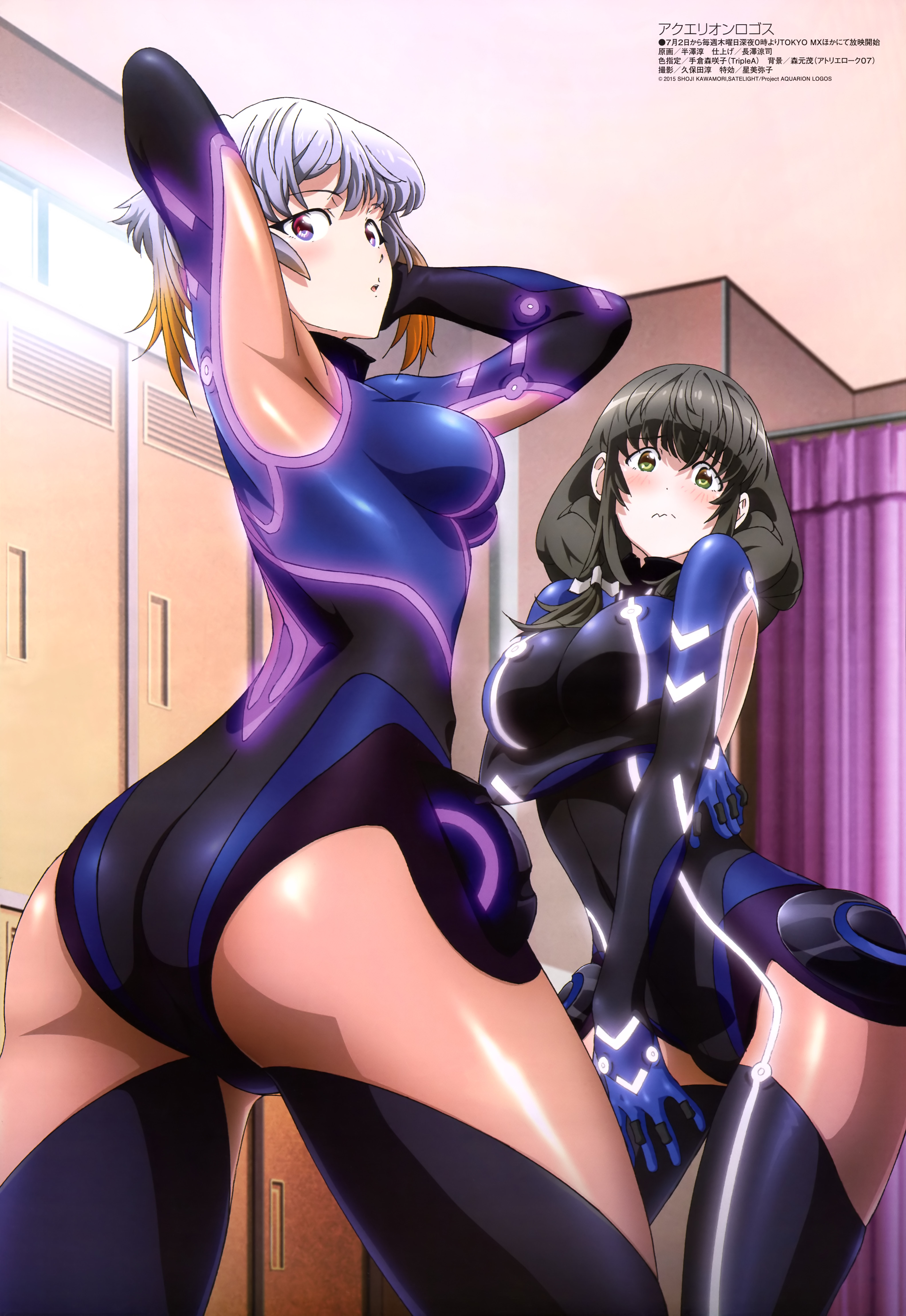 Aquarion Logos is an anime series produced by Satelight, and the third in the Aquarion franchise, after Genesis of Aquarionand Aquarion Evol, celebrating its 10th anniversary. The series is directed by Eiichi Sato, with character designs by Takeshi Mamezuka. The series' opening theme will be composed by Yoko Kanno and performed by May'n. The series will begin airing in July 2015.