UPDATE: A Firefox version was also released here!
IMPORTANT: Forum thread is here! If you run into bugs, please use the forum thread, I no longer read the comments of this article.
I've been getting pretty tired of editing my cookies to evade sad panda on ExHentai, so I've made this simple plugin to make life easier for everyone.
First: If you don't have an account at http://forums.e-hentai.org/ , fucking make one. Now. It doesn't work without it.
Install the "ExHentai Easy" plugin by clicking here. After installing, go to exhentai.org, you should be greeted with a login page: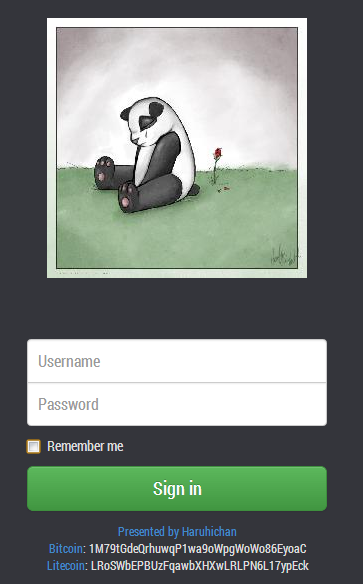 Put in your e-hentai forum login information and you should be logged in. Simple, right?
There you go, all done. You have successfully evaded sad panda. Reload the exhentai page and you're all good to go.
I've added a couple things to v2, one, a Logout button:

Which will make it easier to hide your porn from your friends and family, lol (logout, remember to untick the "Remember" checkbox so the login isn't saved)
If you want to use this incognito remember to do this:
Open a new tab and type in
chrome://chrome/extensions/
Scroll down to the addon and make sure to tick the "Allow in incognito" button. All done, enjoy.

User HN commented that Adblock may interfere with this plugin, might try pausing it for the duration of it's use if you run into issues.
USE FIREFOX? Try the Firefox Version