In the November 2014 issue of Kodansha's Monthly Shonen Magazine, Shingeki no Kyojin (Attack on Titan) author, Isayama Hajime answered a series of questions from fans and gave us a rather sarcastic shocking answer in response to the Niconico meme (Niconico users posted comments like "Armin is the heroine of the series!" and "truly an angel!" when the series was airing).
Isayama answered 4 questions given to him by him by his fans; his first one making a pretty well standout over the rest.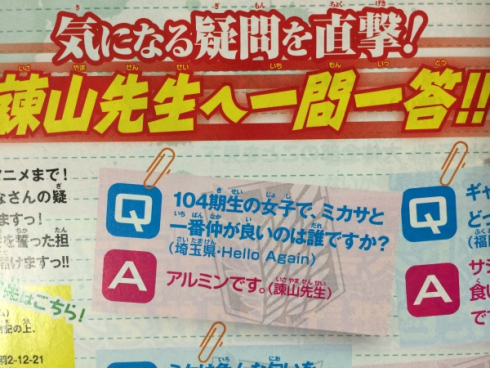 Q: Out of the group of female characters in the 104th Trainee Squad, who did Mikasa get along with the most?
A: Armin
Q:104期生の女子で、ミカサと一番仲が良いのは誰ですか?
A:アルミンです。
Isayama makes it pretty clear that Armin Arlert is a female character. This of course sparked a huge rouse amongst Shingeki no Kyojin fans, Armin was never really questioned on his gender but for the word to come from Isayama himself is a complete surprise.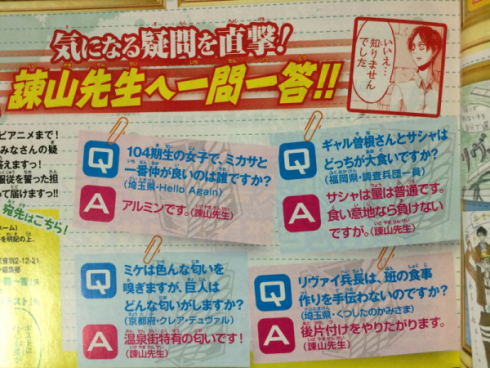 Other questions:
Q:  Who eats more, Gal Sone or Sasha?
A: Sasha eats more.  She won't lose when it comes to eating.
Q:ギャル曽根さんとサシャはどっちが大食いですか?
A:サシャは量は普通です。食い意地なら負けないですが。
Q: Mike smells all kinds of stuff, how does a titan smell?
A: They smell like a spa-town.
Q:ミケは色んな匂いを嗅ぎますが、巨人はどんな匂いがしますか?
A:温泉街特有の匂いです!
Q: Does Levi help out preparing food for his squad?
A: He does the cleaning.
Q:リヴァイ兵長は、班の食事作りを手伝わないのですか?
A:後片付けをやりたがります。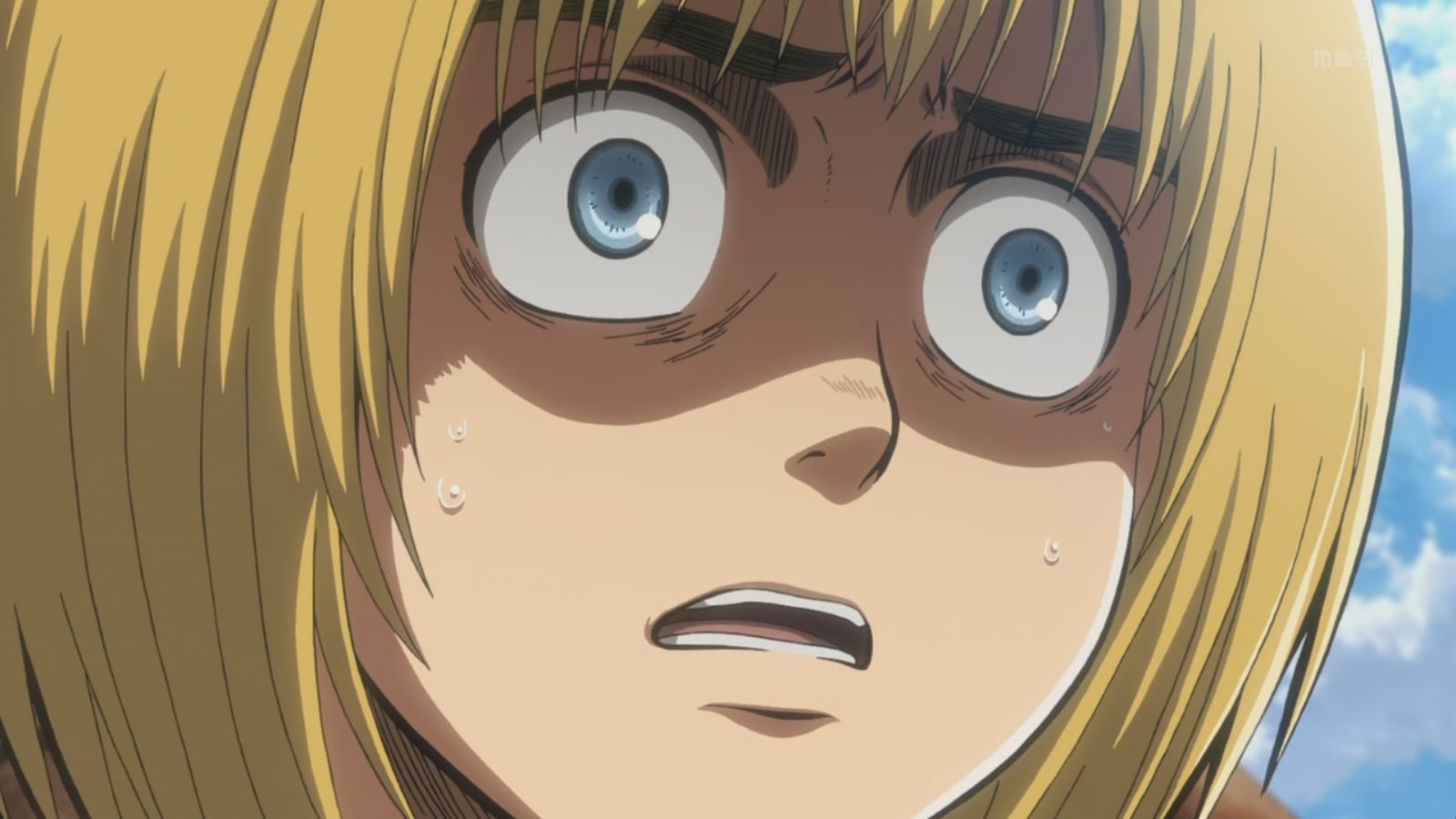 How do you feel about Isayama's sudden announcement? Let us know in the comments!
Source: KITAKUBU