A few weeks ago it was confirmed in the latest issue of Comic News that Yusei Matsui's Shonen Jump hit Assassination Classroom (Ansatsu Kyoushitsu) would be getting an anime adaption along with a live-action movie. Today I can confirm that the anime series will be airing every Friday from midnight on Fuji TV, in January 2015 during the winter 2015 anime season.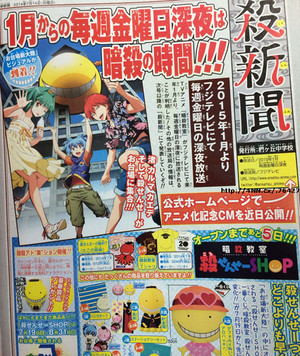 Staff:
Original: Matsui Yuusei (serializing in Weekly Shounen Jump / Shueisha)
Director: Kishi Seiji
Character Design: Morita Kazuaki
Script: Uezu Makoto
Animation Production: Lerche
Comic News cover announcement: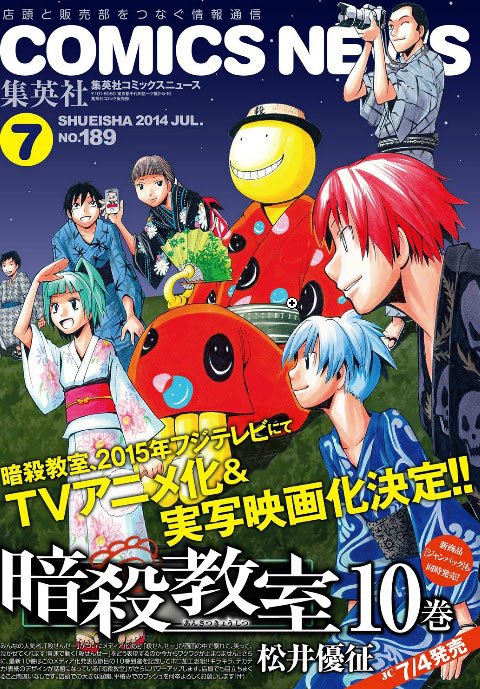 Assassination Classroom (Ansatsu Kyoushitsu) synopsis from Haruhichan.
The students of class 3-E have a mission: kill their teacher before graduation. He has already destroyed the moon, and has promised to destroy the Earth if he can not be killed within a year. But how can this class of misfits kill a tentacled monster, capable of reaching Mach 20 speed, who may be the best teacher any of them have ever had?
Source: yaraon