An anime adaptation for Kafka Asagiri (Shionomiya Ayane wa Machigaenai.) and Hirukawa35's supernatural manga, Bungou Stray Dogs, has been green-lit. The studio behind Zetsuen no Tempest, Fullmetal Alchemist: Brotherhood and Kekkai Sensen, which is Bones, will be in-charge of the production. The anime is slated to premiere on 2016. More information will be announced at a later date.

Announced Staff:
Director: Takuya Igarashi (Soul Eater, Ouran Koukou Host Club)
Script: Yoji Enokido (FLCL, Captain Earth)
Released Visual: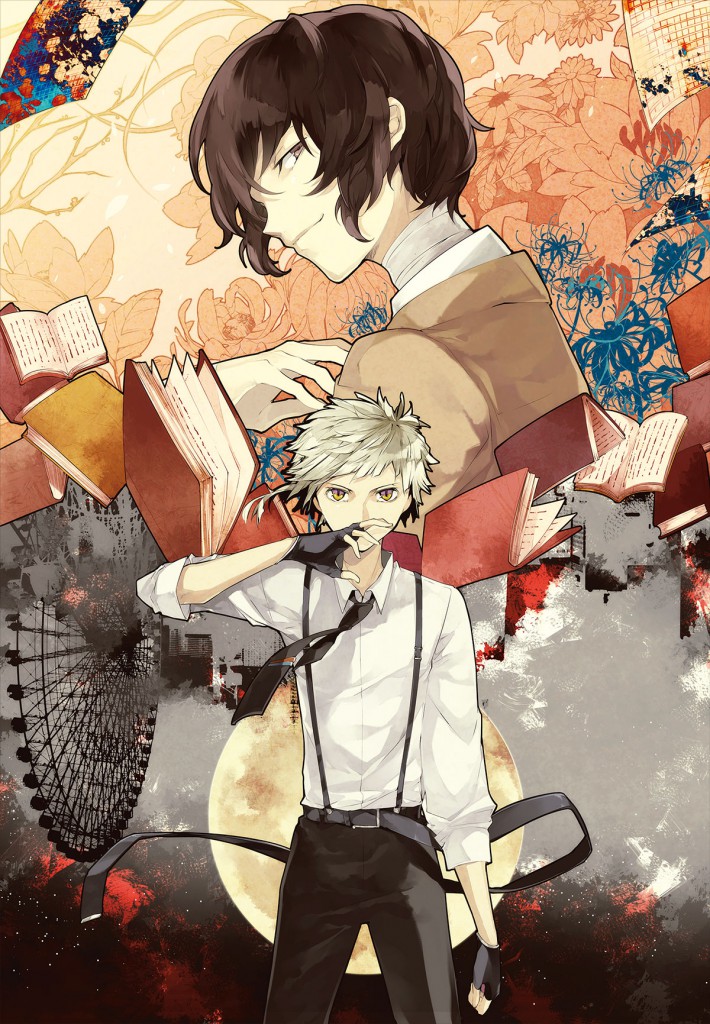 The manga was published under Kadokawa Shoten's Monthly Young Ace magazine since December 4, 2012. There are currently 7 compiled manga volumes published. And the 8th volume will be released on September 4. The manga's 7th volume has sold almost 98,000 copies on its third week based from the Oricon's Weekly Rankings. The manga also received a novel adaptation and has three LN volumes as of May 1, 2015.
Synopsis of Bungou Stray Dogs from MAL:
Nakajima Atsushi was kicked out of his orphanage, and now he has no place to go and no food. While he is standing by a river, on the brink of starvation, he rescues a man whimsically attempting suicide. That man is Dazai Osamu, and he and his partner Kunikida are members of a very special detective agency. They have supernatural powers, and deal with cases that are too dangerous for the police or the military. They're tracking down a tiger that has appeared in the area recently, around the time Atsushi came to the area. The tiger seems to have a connection to Atsushi, and by the time the case is solved, it is clear that Atsushi's future will involve much more of Dazai and the rest of the detectives!
Visit the official anime website of Bungou Stray Dogs here.
Source: Comic Natalie, MAL