Today, during the Fantasia Bunko Daikanshasai 2014 event that was held in Akihabara, Japan, it was announced that KADOKAWA's trading card game, Ange Vierge, will receive an anime adaptation. The announcement was shown in the last screen of the event. Further details will be announced soon.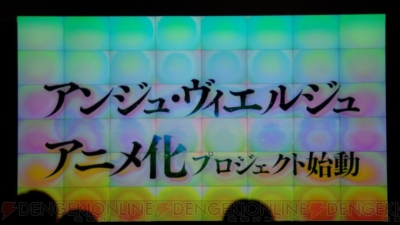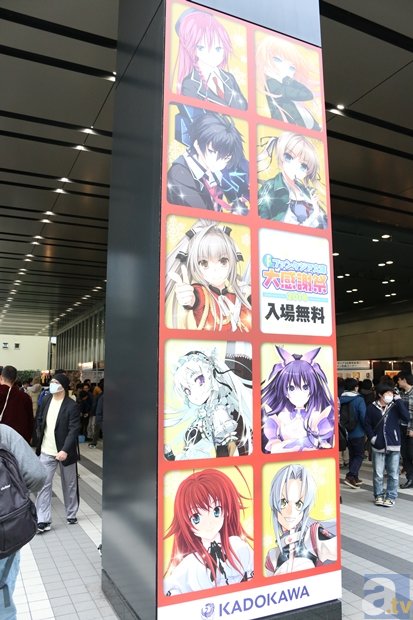 The official website of Ange Vierge has also posted an announcement: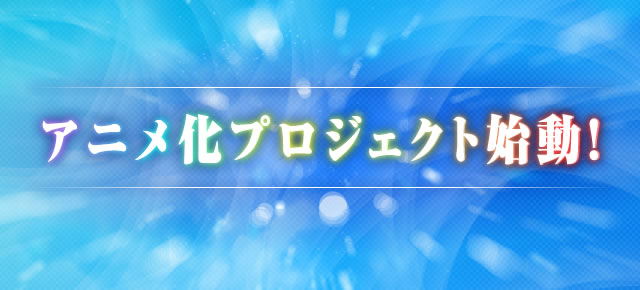 The official Twitter account of the Ange Project has also announced the adaptation:
アンジュ・ヴィエルジュ アニメ化プロジェクト始動! 詳細は随時、公式サイト等でお伝えしていきますのでお楽しみに! #AngeTCG#Ange_GBpic.twitter.com/YA07rVsj3d

— アンジュ・ヴィエルジュ公式 (@Ange_Project) December 6, 2014
The vocal unit, L.I.N.K.s. has also held a live event with a talk show and by singing the game's theme song, "Unite Light". They were in new costumes matching their character.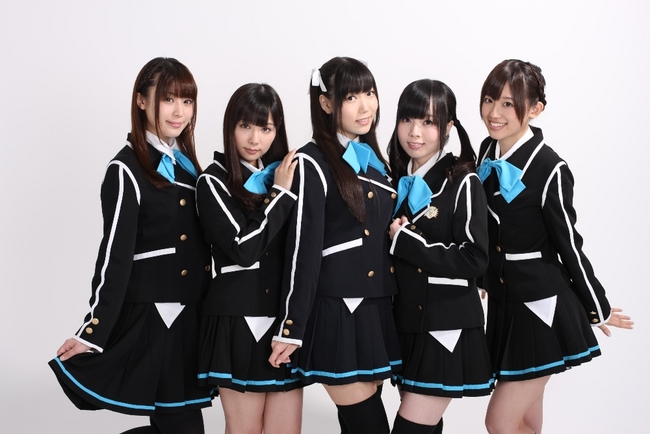 Yuuka Aisaka (Aika Tsube from Ore, Twintails ni Narimasu.) as Miumi Hinata (a first-year student from the blue world, Earth; Illustrator: Kantoku)


Yuuka Aisaka

Miumi Hinata

Mai Ishihara (Orange Pekoe from Girls und Panzer) as Sofina (the brilliant witch from the dark world, Darkness Embraces; Illustrator: Kira Inugami)


Mai Ishihara

Sofina

Rie Takahashi (Asuka Fuji from Shirobako) as Philia


Rie Takahashi

Philia

Yoshiko Ikuta (Yukina Sonogi from Senkou no Night Raid) as Ruby


Yoshiko Ikuta

Ruby

Nozomi Yamamoto (Chiko Shinmoto from Super Seisyun Brothers) as Mayuka


Nozomi Yamamoto

Mayuka
Ange Vierge is a Japanese trading card game that was published by Fujimi Shobo and Media Factory. It was first announced in 2013. The game features various illustrators such as:
Kantoku (HENNEKO)
Kira Inugami (Student Council's Discretion)
Kaito Shibano (Ben-To) – Illustrated Aurora (voiced by Saori Hayami),
abec (Sword Art Online) – Illustrated SW=Code Omega 46 Senia (voiced by Kana Hanazawa)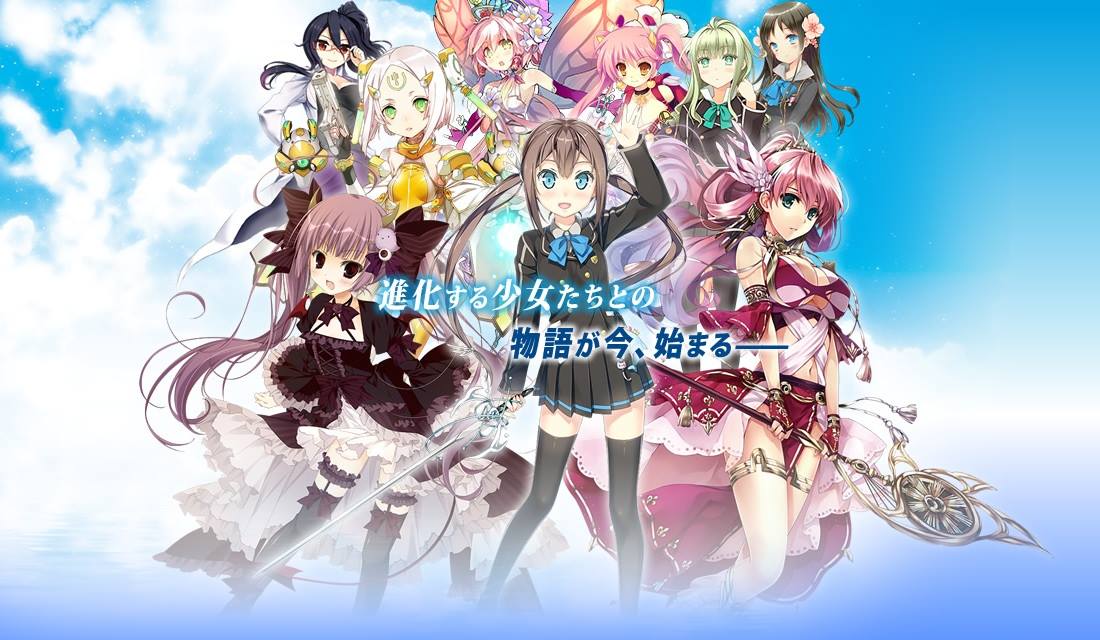 The game has received a manga adaptation titled Ange Vierge Linkage. It was written by Mako Komao and illustrated by Sakaki Yoshioka. The manga was serialized under Monthly Dragon Ace magazine. The first compiled volume was released on October 9, 2014.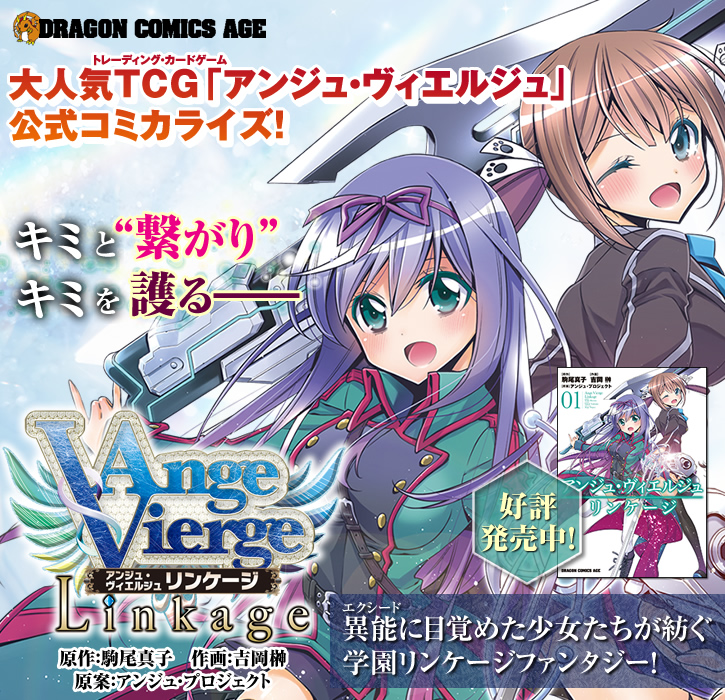 Ange Vierge has also a smartphone app game for both Android and iOS named Ange Vierge Girls Battle: Second Discipline Committee.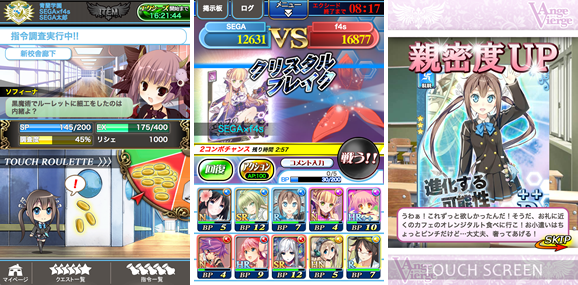 The game's promotional videoes (the first PV was by Production I.G that was released last year, the second PV was by Point Pictures and was released this year):
Visit Ange Vierge's official website here.
Source – Animate.tv, Dengeki Online, Gamer, ANN