The January 2015 issue of NewType has revealed the cast for the upcoming original anime by Sanzigen, Bubuki Buranki. The anime will premiere in Japan on January 9 and will broadcast on various TV stations, such as Tokyo MX and AT-X.
The cast is as follows:
Yuusuke Kobayashi (Arslan from Arslan Senki) will voice Azuma Ikki
Ari Ozawa (Chiyo Sakura from Gekkan Shoujo Nozaki-kun) as Kogane Asabuki
Soma Saito (Adlet Mayer from Rokka no Yuusha) as Hiiragi Nono
Shizuka Ishigami (Stella Vermillion from Rakudai Kishi no Cavalry) as Noa Oogi
Mikako Komatsu (Neko from K: Return of Kings) as Shizuru Taneomi
Megumi Han (Gon Freecss from Hunter x Hunter) as Rioko Banryuu
Kenjirou Tsuda (Sadaharu Inui from Prince of Tennis) as Shuusaku Matoba
Yoko Hikasa (Shino Amakusa from Seitokai Yakuindomo) as Zetsubi Ken
Subaru Kimura (Kanba Takakura from Mawaru Penguindrum) as Souya Arabashiri
Kazuyuki Okitsu (Gunzou Chihaya from Aoki Hagane no Arpeggio: Ars Nova) as Akito Tsuwabuki
The staff is as follows:
Director: Daizen Komatsuda
Original Work: Quadrangle
Scripts: Yukinori Kitajima (Senran Kagura: Ninja Flash!, Hamatora, Gokukoku no Brynhildr)
Character Designs: Yuusuke Kozaki (Speed Grapher, Donyatsu, Fire Emblem: Awakening)
Music: Masaru Yokoyama (The Rolling Girls, Shigatsu wa Kimi no Uso, Mobile Suit Gundam: Iron-Blooded Orphans)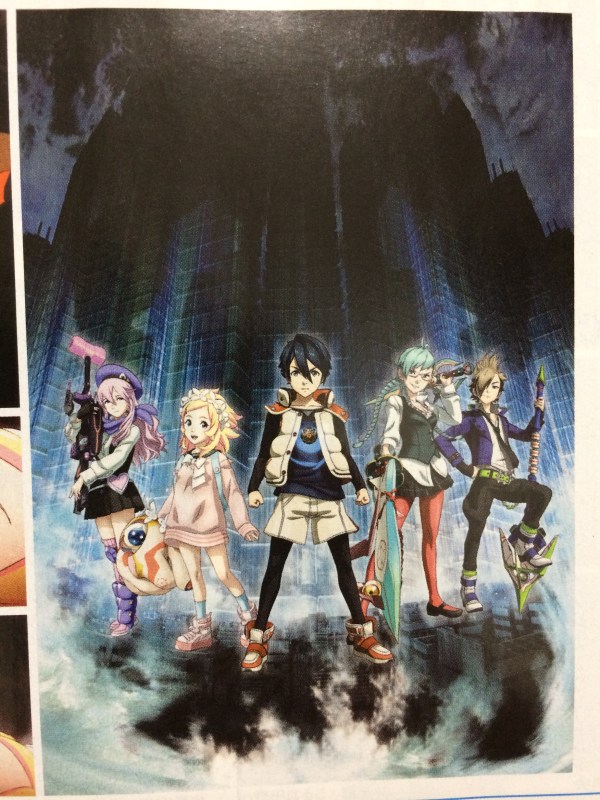 It was recently revealed that Konomi Suzuki will be performing the opening theme, and MYTH&ROID is performing the ending theme.
Sanzigen was founded in 2003, and incorporated in 2006 by former Gonzo employees as a studio specializing in CGI animation. The company has worked on CG production for various anime, such as Wooser's Hand-to-Mouth Life, 009 Re:Cyborg, the new Initial D films, and The Heroic Legend of Arslan. The company has produced anime such as the Arpeggio of Blue Steel television anime and its subsequent films, and the Miss Monochrome series.
In 2011, Sanzigen formed the Ultra Super Pictures holding firm alongside Studio Trigger and Ordet. Matsuura serves as Sanzigen's representative in the firm.
Bubuki Buranki synopsis from Haruhichan:
When Azuma Ikki returns to Japan after 10 years, he gets assaulted by a group of armed men and becomes their prisoner. Kogane Asabuki, a childhood friend, saves him with a weapon on her right hand known as Bubuki, a weapon with its own mind. Azuma Ikki, who is a Bubuki user himself, learns about the existence of Bubuki and goes on a journey alongside the companions he has found in an attempt to find and revive Oumai, a Buranki (titan) who sleeps underground.
Source: Otakomu