If you're a fan of the professional American football team, New York Giants, you'll love this Attack on Titan themed football shirt. TeePublic user Bomdesignz has came up with an amazing original parody design where Attack on Titan has its own football team with the 60 meters tall colossal titan is the mascot.
User Bomdesignz from TeePublic has created this awesome design for all of you fans of the show. It is currently on sale for $14 for a limited time!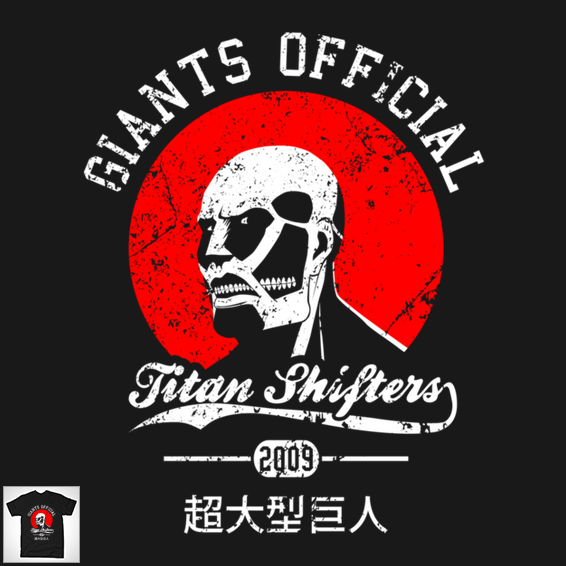 Attack on Titan 2nd Season was confirmed earlier to air sometime in 2016, while the first promotional video for the upcoming Shingeki no Kyojin Movie 1: Guren no Yumiya / Attack on Titan: Crimson Bow and Arrow was released a couple months back.
The design is available in Black color as shown above. Like all TeePublic prints it is available in male sizes S-3XL and female S-2XL, is preshrunk and is printed on 100% cotton using Direct to Garment application. TeePublic ships domestic to the US via either USPS budget shipping or UPS 3 Days and also ships internationally to most countries via UPS Mail Innovations or USPS 1st Class.
Make sure to look through more anime t-shirt designs on offer at TeePublic because they currently have a Cyber Monday deal ongoing, meaning every is on sale for the next 24 hours!