Japanese theatre Cinema City has recently updated their website with the first listing for the upcoming Dragon Ball Z 2015 Movie. The site for the Tokyo theatre has revealed that the movie will be airing on April 25th and that it will run for a unconfirmed total of 120 minutes. The upcoming movie will be the 15th installment in the prodigious series of films.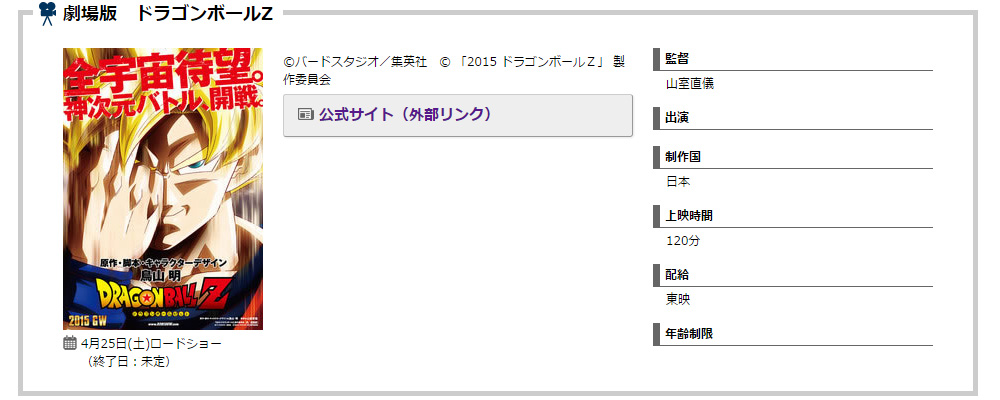 Toriyama confirms that this latest installment be an original story, like its predecessor Dragon Ball Z Movie 14: Kami to Kami. In addition to carefully drawing the art for the movie, Toriyama is "fussing over the smallest dialogue lines." He teases that the story is still a secret, but will be "utterly funny."
The film will be directed by Tadayoshi Yamamuro, the Animatior Director of various Dragon Ball Z films, including the 2012 film Dragon Ball Z Movie 14: Kami to Kami. The 2015 film will be his debut directing role.
Dragon Ball Z 2015 Movie 15 Teaser:
Text: The entire universe eagerly awaits
Text: Original concept, scripts, character design
Text: Akira Toriyama
Shenlong: Now, say your wish. I will grant you any one wish only.
Text: There's someone I want you to revive.
Shenlong: Your wish has been granted.
Text: The worst wish in history. Now, despair begins.
Dragon Ball Z Movie 15 visuals: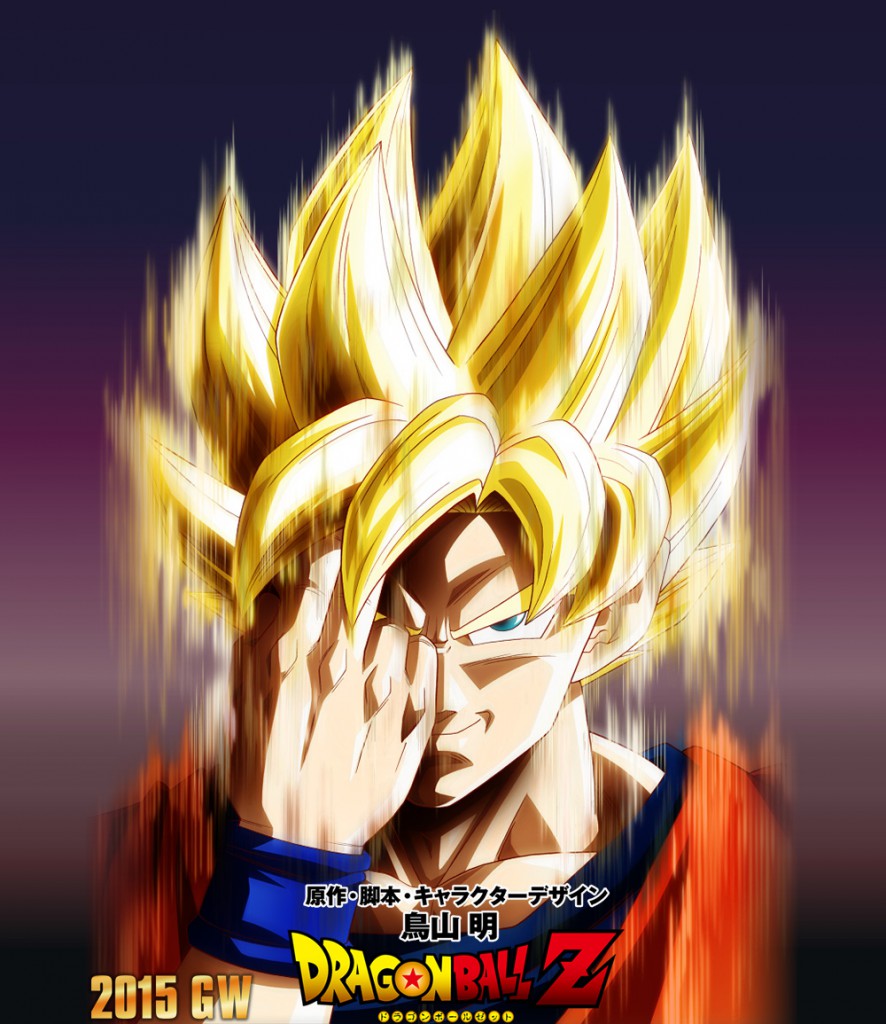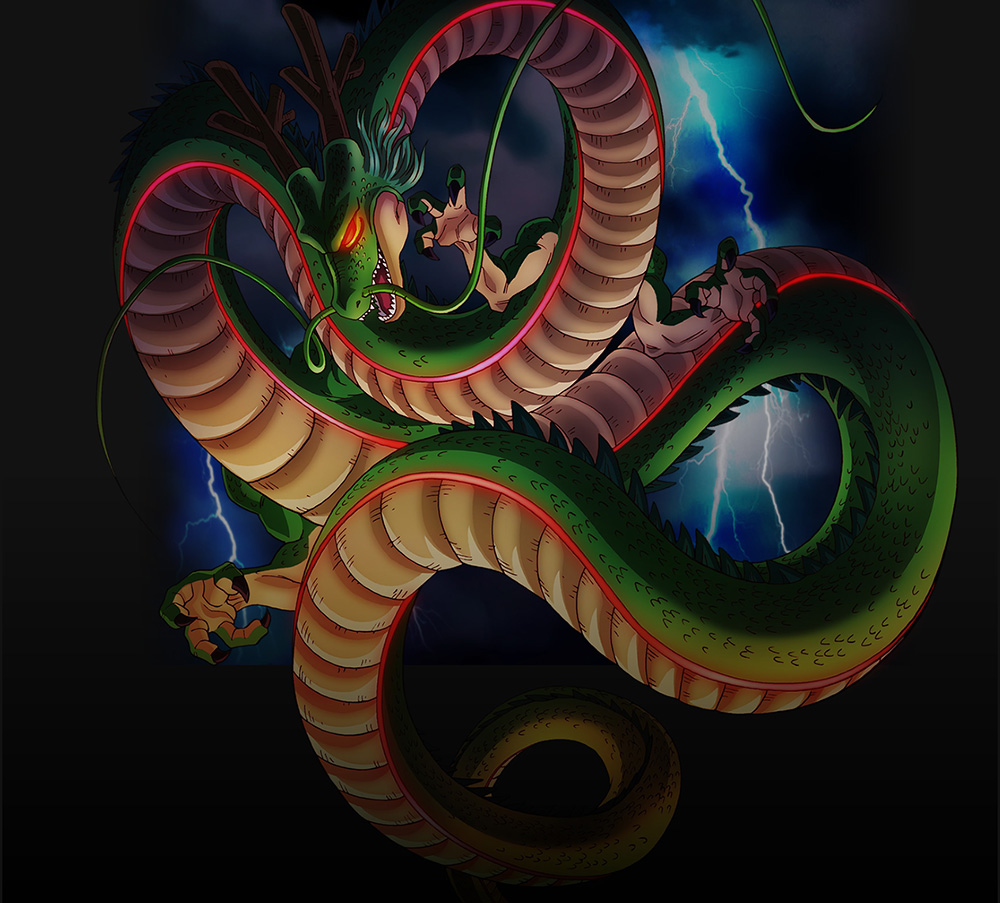 You can visit the film's website here: http://www.d2015gw.com/
Source – Cinema City, Anime News Network