The first commercial has been streamed for the Yuru Yuri: Nachuyachumi! OVA, which originally released in Japanese theatres last November. This new commercial reveals that the OVA will be released on Blu-ray and DVD. Early copies of the release will have a director's cut of the OVA with additional scenes. The release also contains: the OST, textless OP and ED, all released trailers and promotional videos, a special booklet, a clear disc case, audio commentary, and a code to purchase tickets for the upcoming Nanamori Middle School Outdoor Festival. The OVA is produced by a new team with TYO Animations (Shinryaku! Ika Musume, Plastic Nee-san) animating, replacing animation studio Dogakobo (GJ-bu, Mikakunin de Shinkoukei), and is directed by Hiroyuki Hata (Kamichu!, ImoCho). The main cast of the anime TV series returns to reprise their roles in the OVA.
The YuruYuri: Nachuyachumi! OVA will be releasing on Blu-ray and DVD on February 18th. The Blu-ray will cost ¥7,500 (~ $63.80 USD) and the DVD will cost ¥6,500 (~ $55.33 USD).
Here is the main visual for the OVA: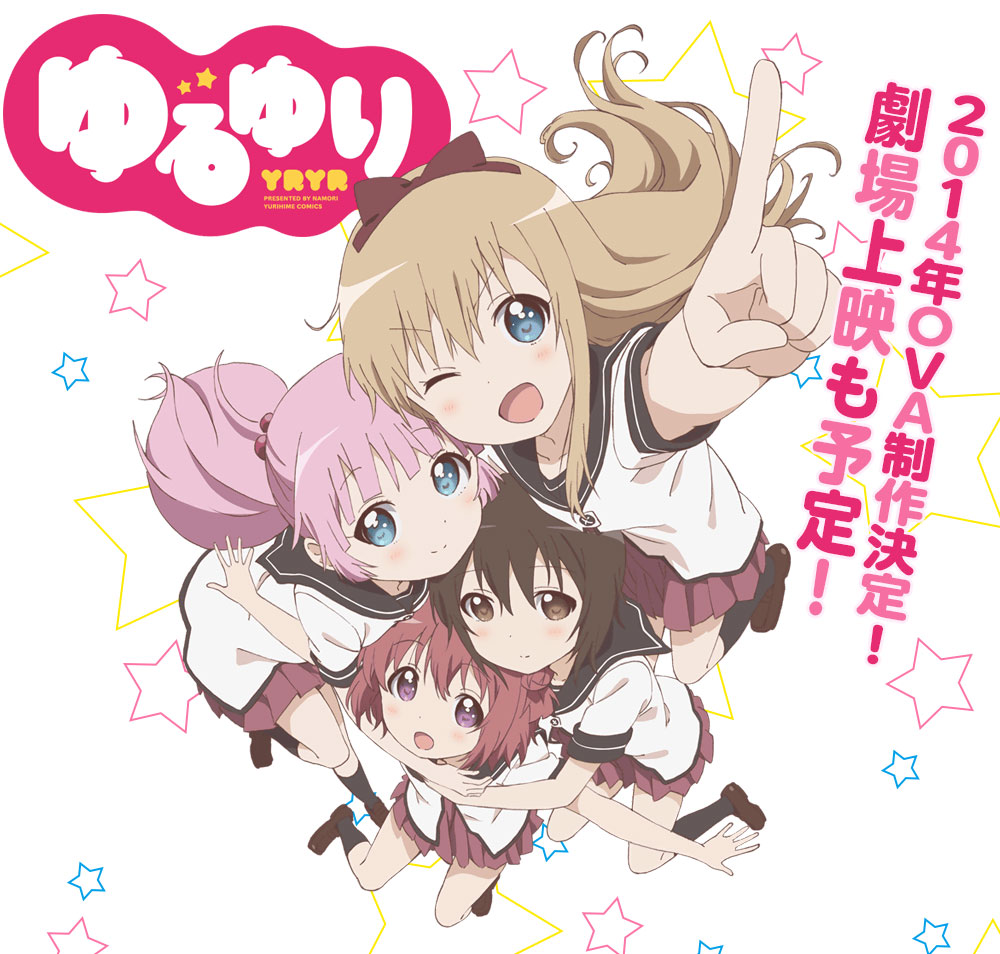 Yuru Yuri Nachuyachumi! synopsis from Haruhichan:
Based on a manga series written and illustrated by Namori, serialised in Comic Yuri Hime S from June 12, 2008, later in Comic Yuri Hime in September 2010.
The official website of the YuruYuri anime: http://yuruyuri.com/
The official YuruYuri anime Twitter: @anime_yuruyuri