An official website for the upcoming anime adaptation of Sano Nami's Haven't You Heard? I'm Sakamoto (Sakamoto desu ga?) launched on Friday. The website revealed the anime's cast, staff, and a visual for the series. The anime will premiere on the TBS and BS-TBS channels in April.
The cast is as follows:
Hikaru Midorikawa (Heero Yuy from Mobile Suit Gundam Wing) will voice Sakamoto
The staff includes:
Director: Shinji Takamatsu (Danshi Koukousei no Nichijou, Gintama, School Rumble)
Character Design: Atsuko Nakajima (Hakuouki, Ranma ½, Trinity Blood)
Music: Yasuhiko Fukuda (Kocchi Muite Miko, Doamaiger D, Kurayami Santa)
Animation Production: Studio DEEN (Fate/stay night, Sankarea, Log Horizon 2nd Season)
Anime visual: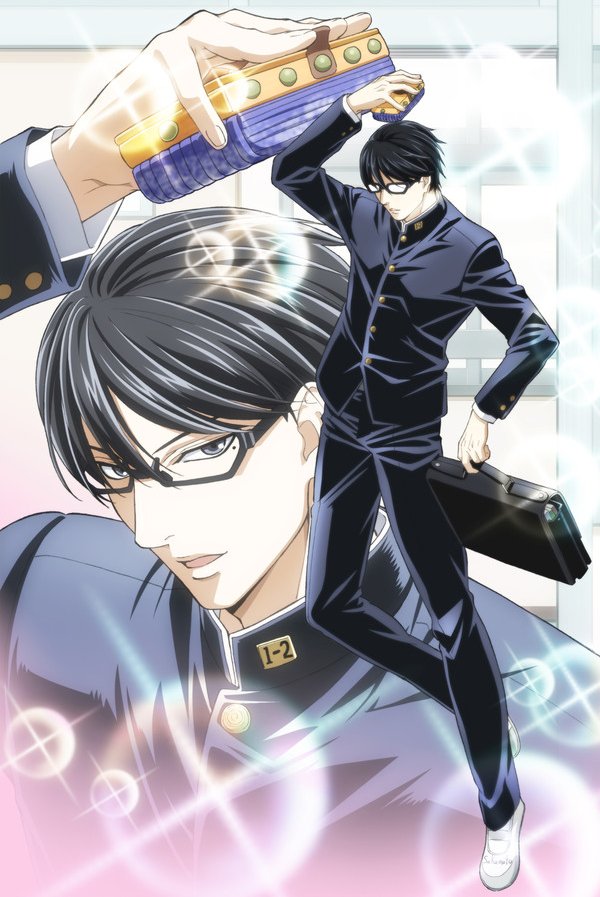 TBS will hold an event for both the Haven't You Heard? I'm Sakamoto and Shounen Maid television anime at the Yurakucho Asahi Hall on March 12. The event will screen the first episodes of both series, and will hold a talk show with the casts and directors for both series.
The anime adaptation was announced on the fourth manga volume of Sano Nami's Haven't You Heard? I'm Sakamoto (Sakamoto desu ga?).
Haven't You Heard? I'm Sakamoto is a Japanese manga series written and illustrated by Nami Sano. The manga follows a high school student named Sakamoto, who has a reputation for being the "coolest" person among the entire student body. The series has been licensed for an English release by Seven Seas Entertainment. A television anime adaptation has been announced and is scheduled to air in April 2016.
Haven't You Heard? I'm Sakamoto synopsis from Haruhichan:
First year high school student Sakamoto isn't just cool, he's the coolest! Almost immediately after starting school, he began attracting everyone's attention. The girls love him, and most of the boys resent him. There's even a boy in the class who works as a model, but who is constantly upstaged by Sakamoto! No matter what tricks the other boys try to play on him, Sakamoto always manages to foil them with ease and grace. Though Sakamoto may seem cool and aloof, he helps others when asked, such as in the case of the boy in his class who was being constantly bullied. No matter what difficulties Sakamoto encounters, he moves through his high school life with confidence and class!
Source: Haven't You Heard? I'm Sakamoto official website, Otakomu