New visuals were recently released on the official website for the upcoming anime adaption of Himegoto. Himegoto is set to air on the 7th of July, which falls under the Summer 2014 anime season. Each episode is set to be approximately 6 minutes per episode.
Be careful because some characters may not seem like what they are on the outside. If you've seen Kämpfer, you will understand what I mean.
Yuuki Kuwahara (Rattle in Freezing Vibration, first major role) will be voicing the cross dresser Hime Arikawa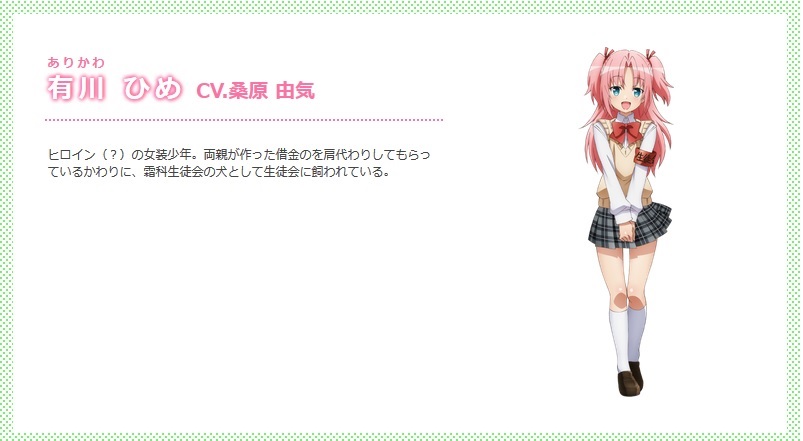 Yuka Saotome (Sano from Plastic Nee-san, first major role) as student council leader 18-kin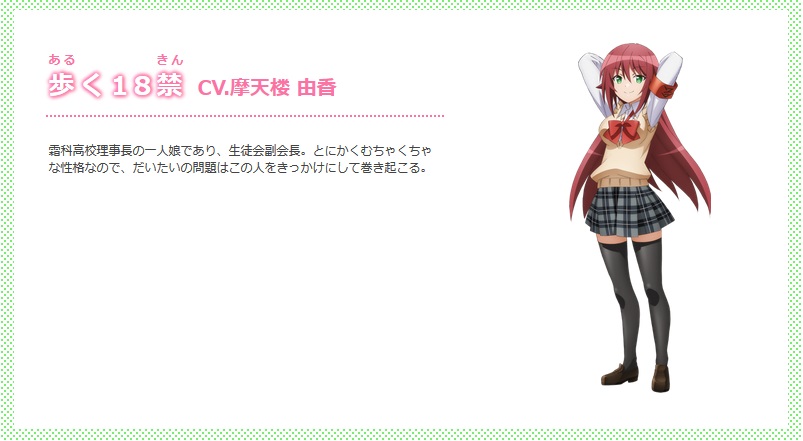 Saki Ono (first debut role) voices Unko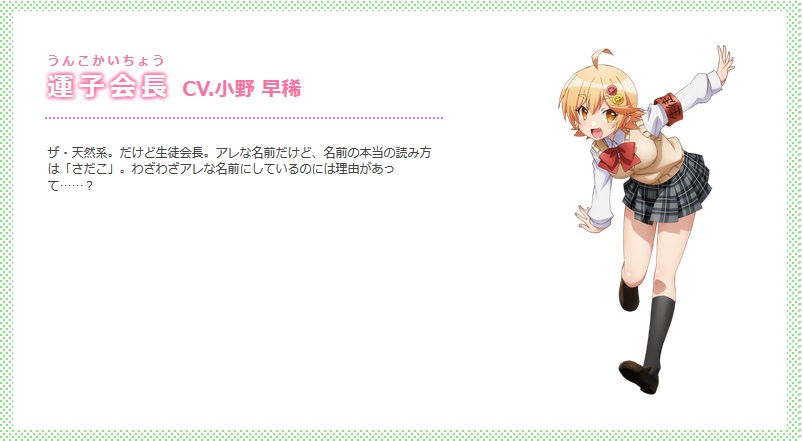 Hisako Tojou (Julia Munberk from Freezing Vibration, first major role) as Albertina II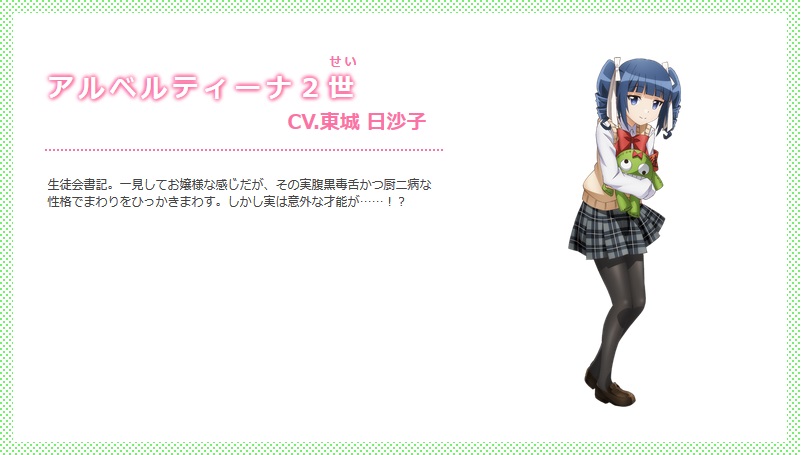 Ayane Sakura (Natsumi Koshigaya from Non Non Biyori, Yozora "Sora" Mikazuki from Boku wa Tomodachi ga Sukunai) will voice Mitsunaga Oda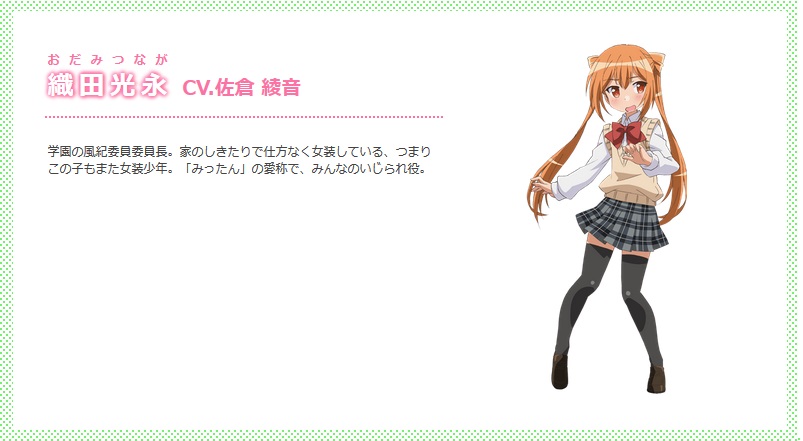 Azusa Tadokoro (Aoi Kiriya from Aikatsu!, Kotori "No.1107" Takatori from Gokukoku no Brynhildr) playing as Hiro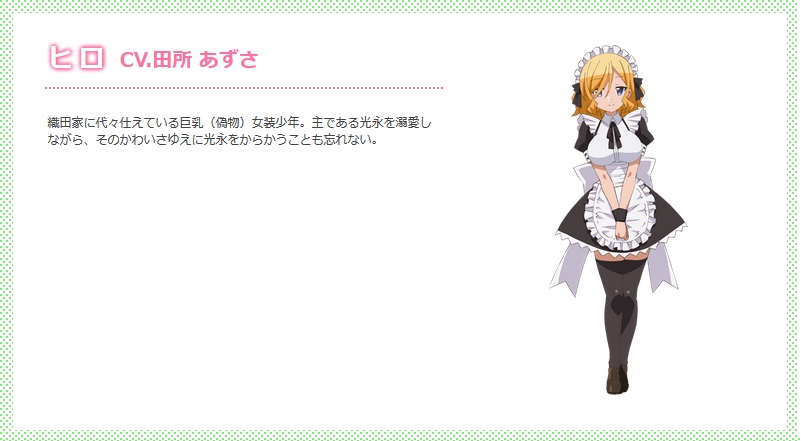 Chinatsu Akasaki (Shinka Nibutani in Chuunibyou demo Koi ga Shitai!, Yasuna Oribe from Kill Me Baby) voices Kaguya Arikawa
Minami Tsuda (Yui Funami from YuruYuri, Yui Ichii from Yuyushiki) is voicing Servant No. 1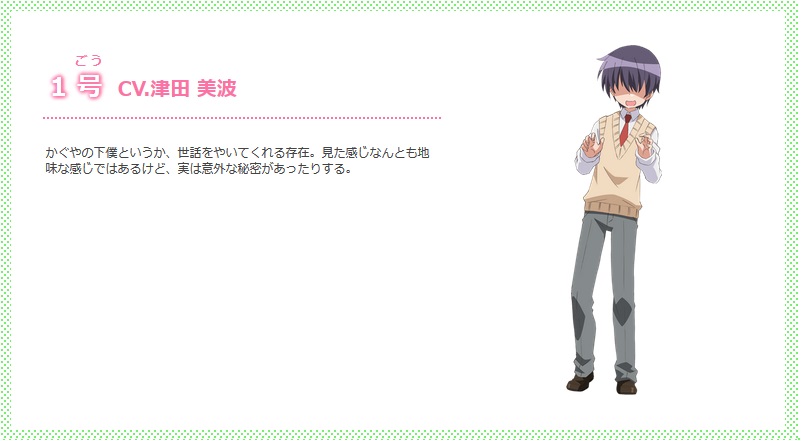 Synopsis from Haruhichan.
Himegoto follows Hime Arikawa, a second-year student at Shimoshina High School. Forced to assume a large amount of debt from by his now-absent parents, Hime is saved by the three girls of his school's student council after he is chased down by debt collectors. In return for paying off his debt, Hime agrees to their conditions of becoming the student council's "dog" and spending his high school life dressed as a girl.
Source: yaraon.