According to official Twitter account for Hitsugi no Chaika, an announcement has been made that the series will be receiving a second season that will air Fall/Autumn 2014. More information on the second season will come at a later date.
【特報・拡散希望】TVアニメ「棺姫のチャイカ」第2期10月放送決定!!
皆、応援、感謝! アニメ、まだまだ続く。皆、アニメ観る、とても大事!!
お知らせまだ続く! 次の呟き、これも大事!!  #棺姫のチャイカ

— 【公式】棺姫のチャイカ (@ChaikaTrabant) May 14, 2014
Which roughly translates into:
TV anime 'Chaika The Coffin Princess' Season 2 announced for October!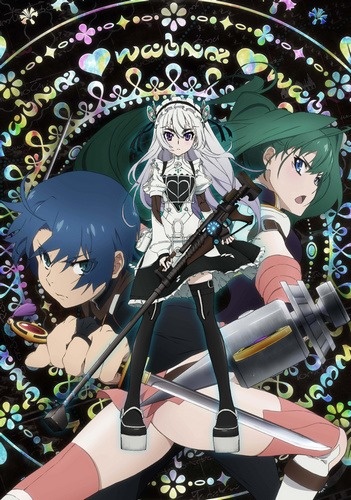 The first season began airing this past April (Spring 2014) and is still currently airing. As of writing this, the first season is currently on episode 6 out of the 12 episodes it has set for season 1.
Space Dandy by Bones earlier this year was confirmed to get a second season this Summer, and now Hitsugi no Chaika! Are you looking forward to the second season?