Amazon have listed the fourth volume for the Hunter x Hunter 2011 anime series which has revealed the fourth blu-ray volume cover along with the goodies that come with it. The release date for the fourth volume is expected to be released on September 24.
The Blu-ray/DVD release of the fourth volume will cover episode 121 to 136 of the Chimera Ant arc which is the sixth story arc of the series. The bonuses which come with this volume are as follows: A tissue case, a pack of 5 postcards, a lottery ticket for further extras, cast interview talk show video, creditless opening and ending.
Hunter x Hunter 2011 Chimera Ant arc visual: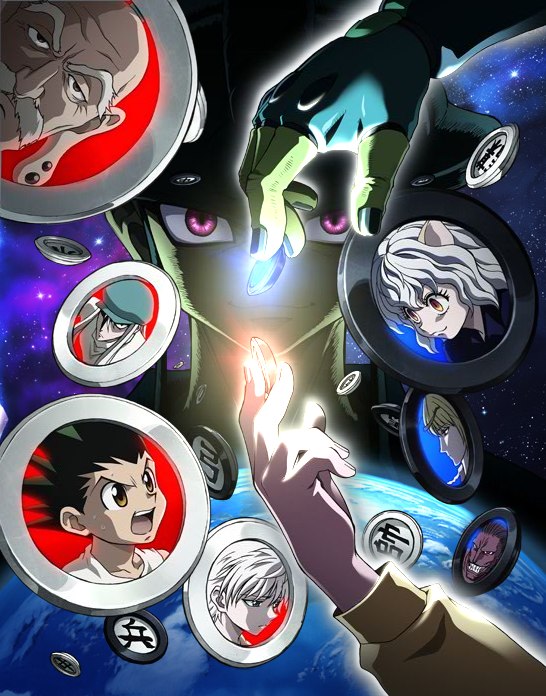 Hunter x Hunter is a manga series by Yoshihiro Togashi. The series started in 1998 and is published in Shueisha's weekly Shonen Jump Magazine. To date the series has a total of 32 volumes. Yoshihiro Togashi placed the manga on hiatus on in March 2012 after setting the record for longest run without breaks, without any news of when the manga will return. The series received an anime adaptation in 1999 from Nippon Animation that ended in 2001, followed by a series of OVAs. A new animated series relaunched in 2011 from Madhouse began airing on Nippon Television from October 2011 to September 2014, retelling the series from the start. Madhouse also produced two animated films, which released in 2013. There has also been two musicals based on the series, and a slew of video games have been released from Konami and Bandai Namco.
Hunter x Hunter has been a huge financial success and has become one of Shueisha's best-selling manga series, with it having sold over 65.8 million copies in Japan alone as of February 2013
Hunter x Hunter 2011 synopsis from Haruhichan:
A new adaptation of the manga series by Togashi Yoshihiro.

A Hunter is one who travels the world doing all sorts of dangerous tasks. From capturing criminals to searching deep within uncharted lands for any lost treasures. Gon is a young boy whose father disappeared long ago, being a Hunter. He believes if he could also follow his father's path, he could one day reunite with him.

After becoming 12, Gon leaves his home and takes on the task of entering the Hunter exam, notorious for its low success rate and high probability of death to become an official Hunter. He befriends the revenge-driven Kurapika, the doctor-to-be Leorio and the rebellious ex-assassin Killua in the exam, with their friendship prevailing throughout the many trials and threats they come upon taking on the dangerous career of a Hunter.