Continuing the recent announcements of figures from Shokugeki no Souma (Food Wars: Shokugeki no Soma), a new figure from maker Kotobukiya has been announced. This time around the figure is not of Erina Nakiri, like the previous announcements, but of the tanned meat-lover Ikumi Mito.
This 1/8 scale figure features Ikumi wielding a cleaver in her iconic flame bikini top/jean shorts/boots combo, complete with her red leather choker, cuffs, and knife holsters. She will be sitting at 205mm (around 8.1 inches) on your shelf (may or may not be including ahoge).
Her full retail price is 9000 yen (about 75 USD) and she will be released sometime in February 2016.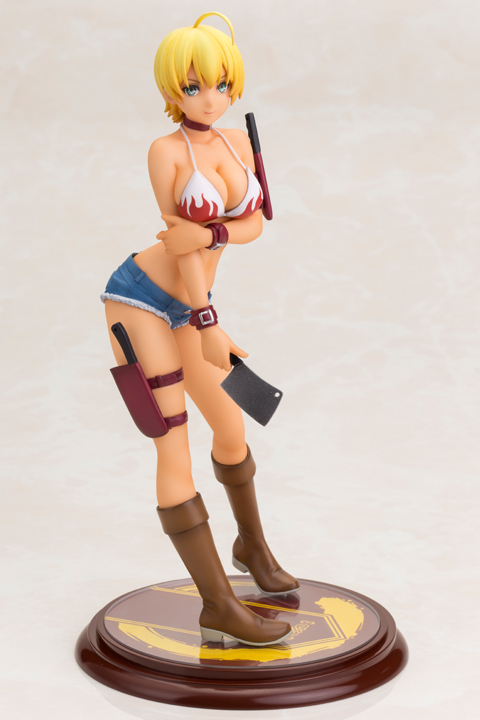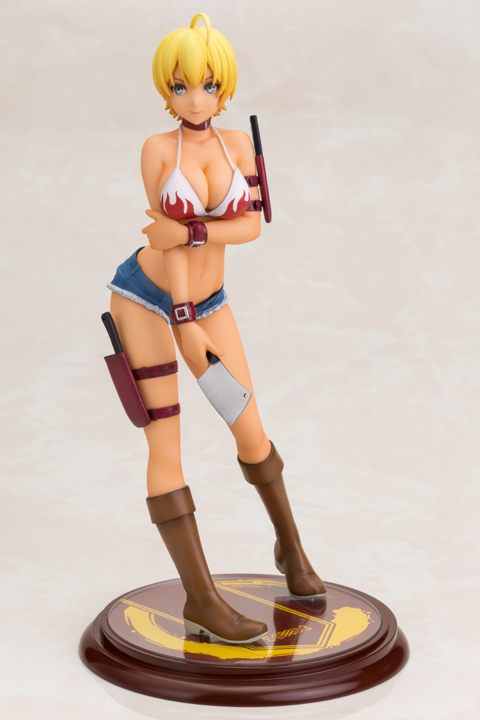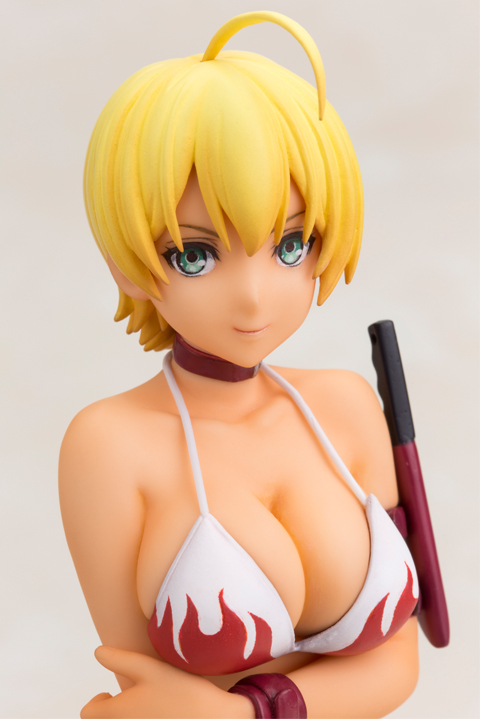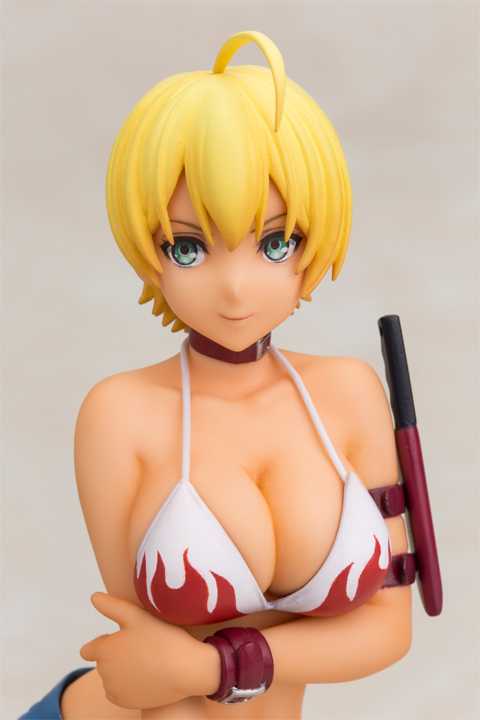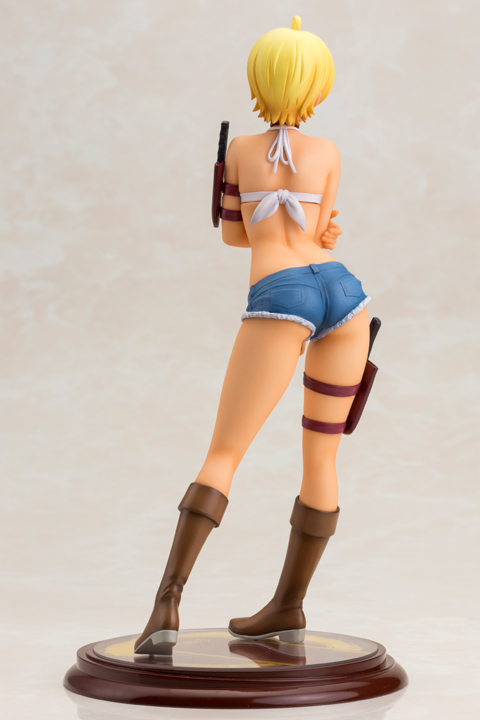 Also, as a special preorder incentive, if you order Ikumi from Kotobukiya's shop directly, you will receive a unique interchangeable face that is sure to fire you up!