Ikebukuro, the entertainment district in Toshima, Tokyo, Japan, is the home to several commercial shops, restaurants, department stores and gaming centers.
A great treat for otaku out there are their Japanese arcades which are mostly filled with crane game machines. Take a look at the collectibles they offer at the district.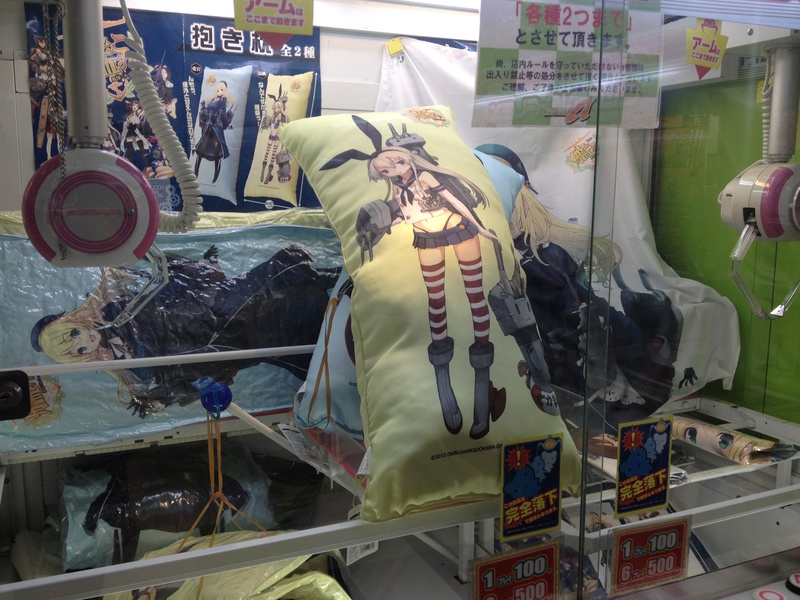 Cuddle with these cute Kantai collection hugging pillows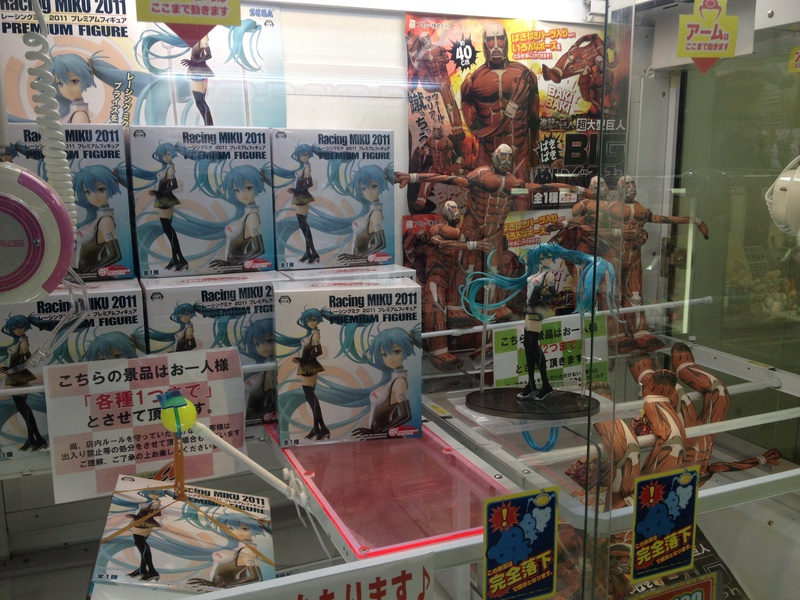 Or waste some yen trying to get an Attack on Titan titan dolls and Racing Miku 2011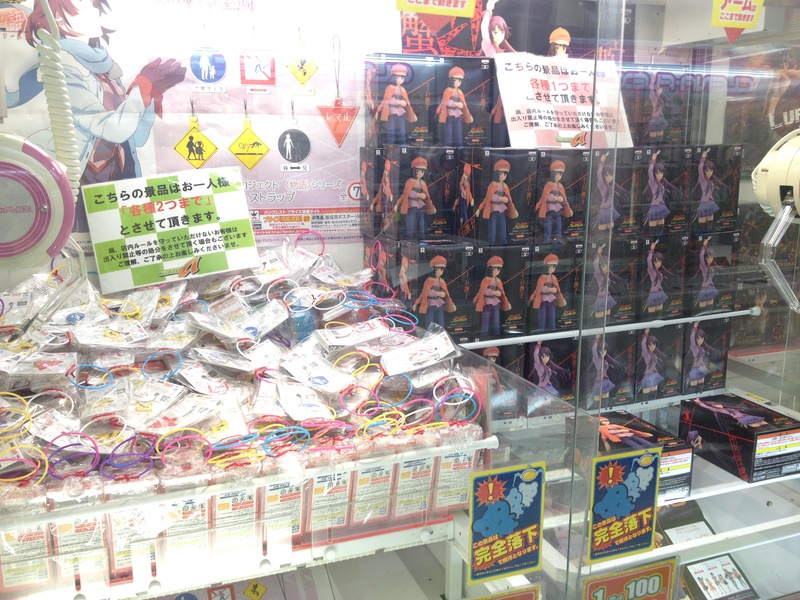 Strap Hitagi and Nadeko on your bags and such with these Bakemonogatari rubber keychain straps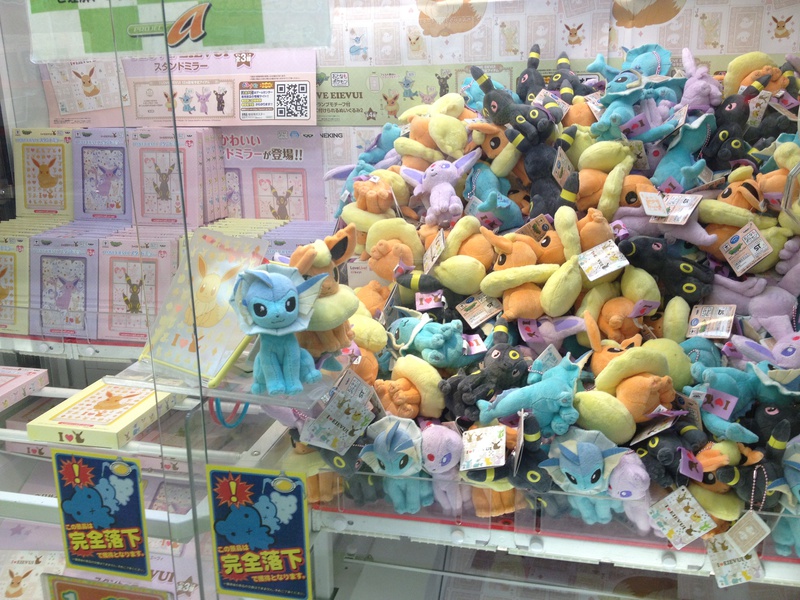 You can try to catch them all  on this I love Eevee Evolutions plushies and mirrors crane game machine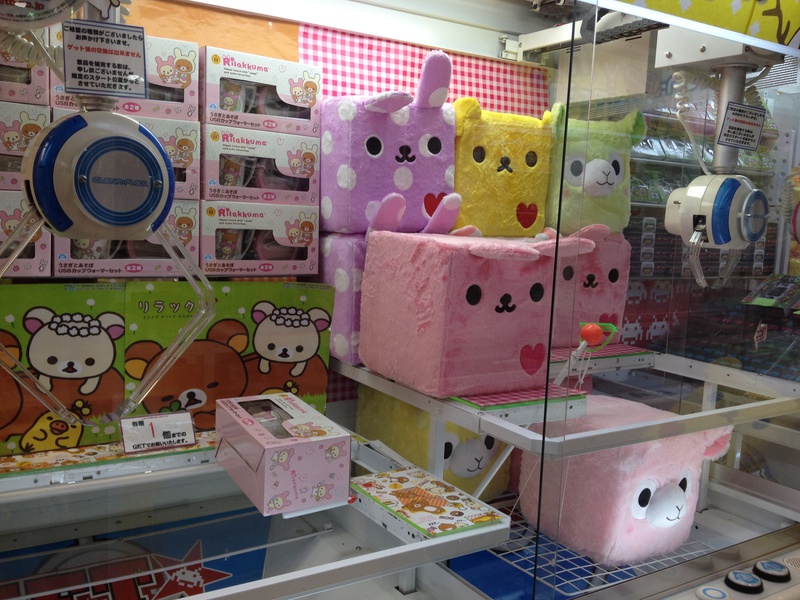 Get all the kawaii treats such as a Rilakkuma USB cup warmers and Japan Amuse Arpakasso square cushions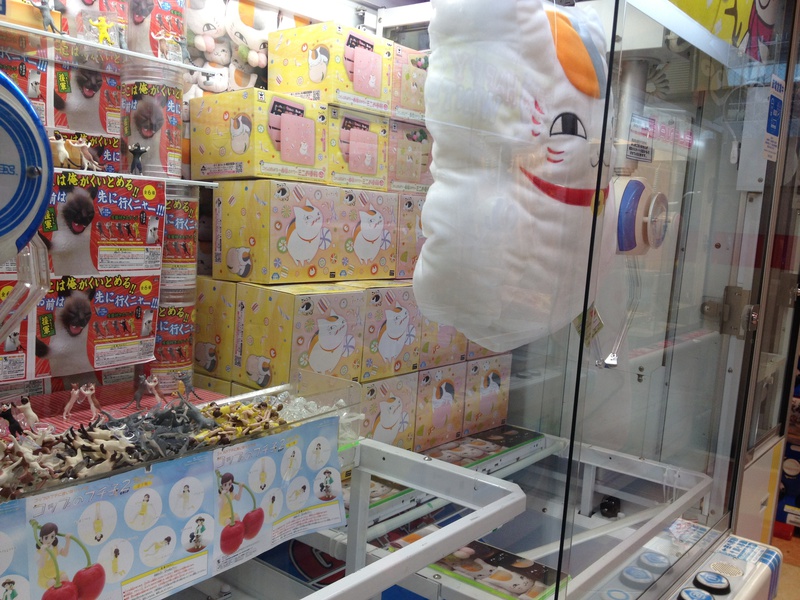 Or these large Nyanko-sensei cushions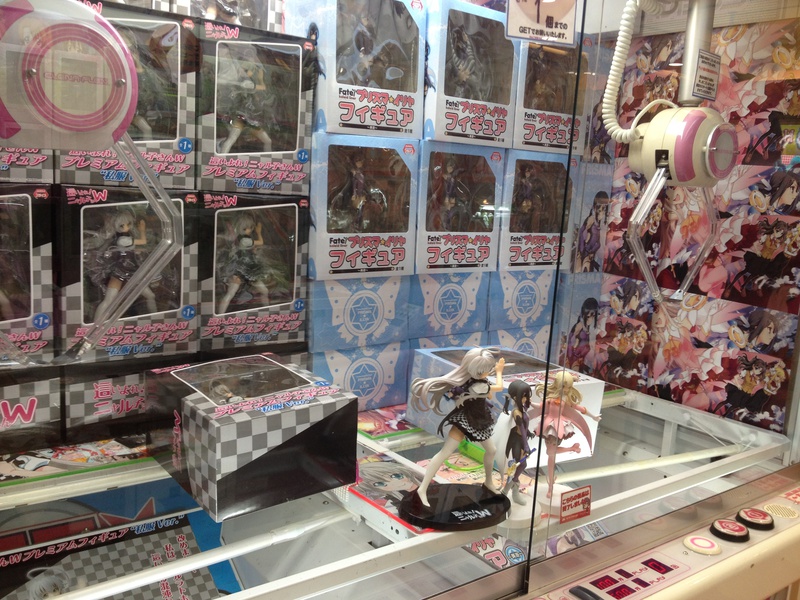 While some machines offer figures of Nyaruko-san from Haiyore! Nyaruko-san W and Miyu from Fate/kaleid liner Prisma Illya
Whether you wanna spend your whole budget or just stare at all these rare collectibles, these crane machines are indeed a must try! Now tell me what anime merchandise do you have on your country?