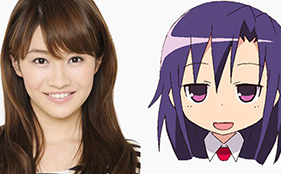 Back in October 2015, Tokyo Metropolitan Police rearrested 27-year-old Ai Takabe for cocaine use in Tokyo. It has been a couple of months since the arrest and on the 28th of March it was announced that the charges were dropped.
The Tokyo District Public Prosecutors Office who made the decision to drop the charges on the 27-year-old released a statement that indicates that it was not due to a lack of evidence or condolence of Takabe's actions.
A comprehensive consideration of the very small amount of narcotics in her possession, as well as the social sanctions she has already received.
The official website for the Kill Me Baby anime series has yet to put her name back under the cast page for Agiri.
Source: Yahoo.jp