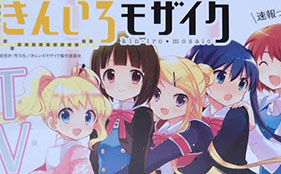 The second season to Kiniro Mosaic will be called Hello!! Kiniro Mosaic and it is confirmed the main cast and staff will return. Studio Gokumi will continue to animate the series. No air date has been given.
Hello!! Kiniro Mosaic Promotional Video:
Hello!! Kiniro Mosaic Visual: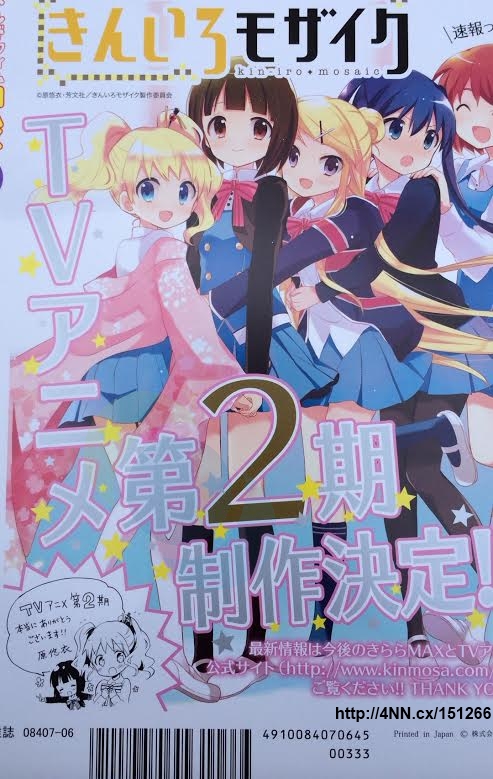 The upcoming series is the second series of Kiniro Mosaic which aired last summer from July 6th to September 21st with a total of 12 episodes and was animated by Studio Gokumi.
Kiniro Mosaic synopsis from Haruhichan:
The story begins with Oomiya Shinobu, a 15-year-old, seemingly pure Japanese girl who actually did a homestay in Great Britain. Even after coming back to Japan, she still misses her time overseas. One day, an airmail letter arrives from Alice, the girl in Shinobu's host family in Great Britain. The letter reads: Shinobu, I'm coming to Japan! The Japanese/British girls' mixed comedy follows the lives of Shinobu, Alice, and other girls from both Japan and Great Britain.