Japanese film news websites Eiga and Sanspo have revealed the 13 character poster visuals for the upcoming live-action Attack on Titan films. Attack on Titan creator, Hajime Isayama, helped in the creation of the movie and even came up with the seven additional characters.
Haruma Miura as Eren Yeager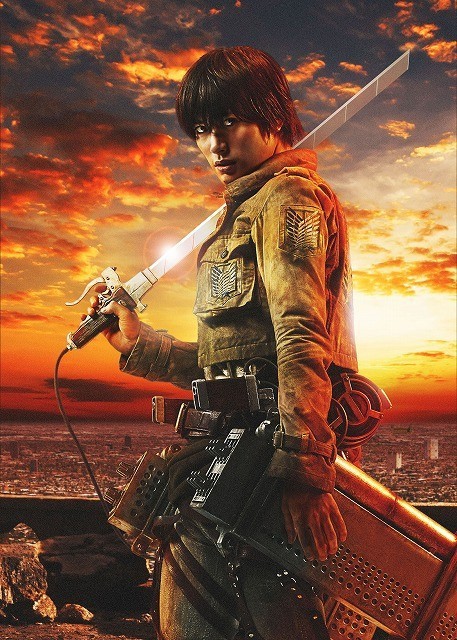 Kiko Mizuhara as Mikasa Ackerman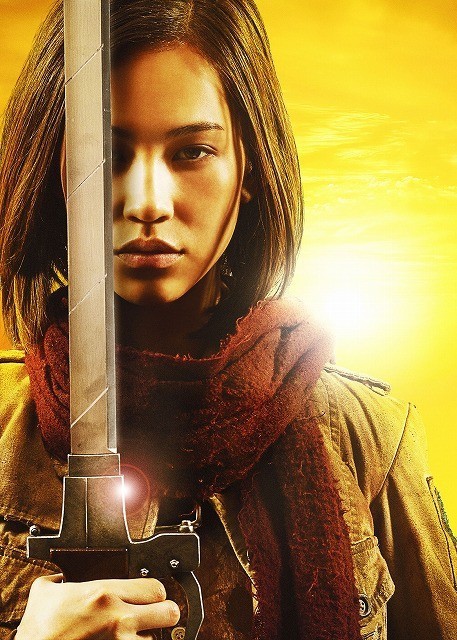 Kanata Hongo as Armin Arlet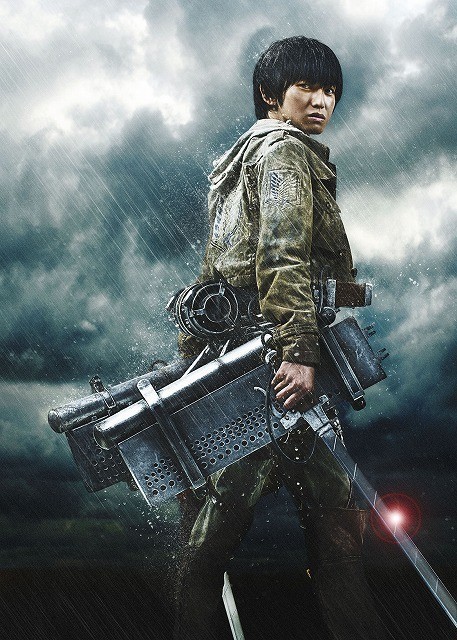 Satomi Ishihara as Hanji Zoe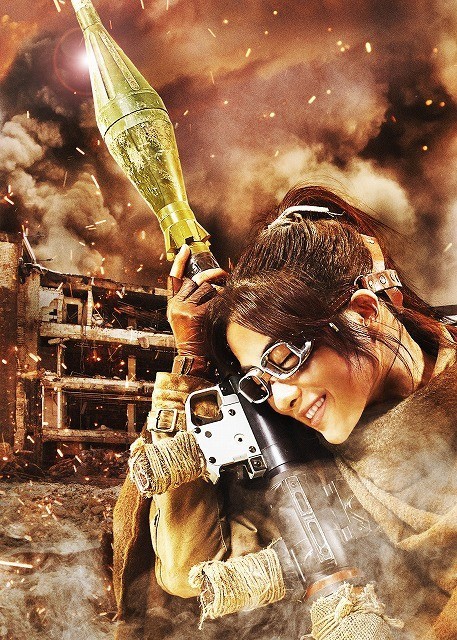 Nanami Sakuraba as Sasha Blouse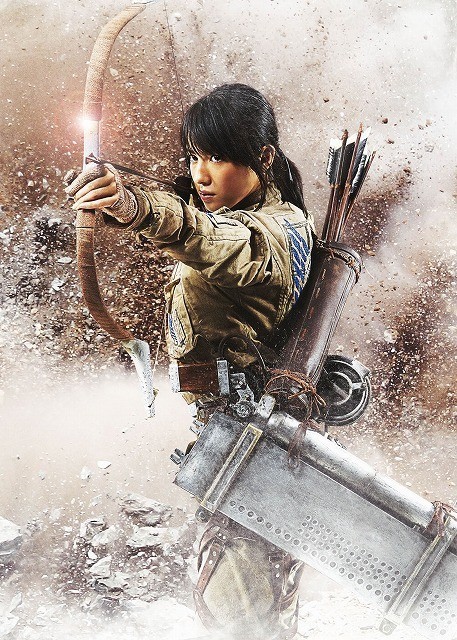 Takahiro Miura as Jean Kirstein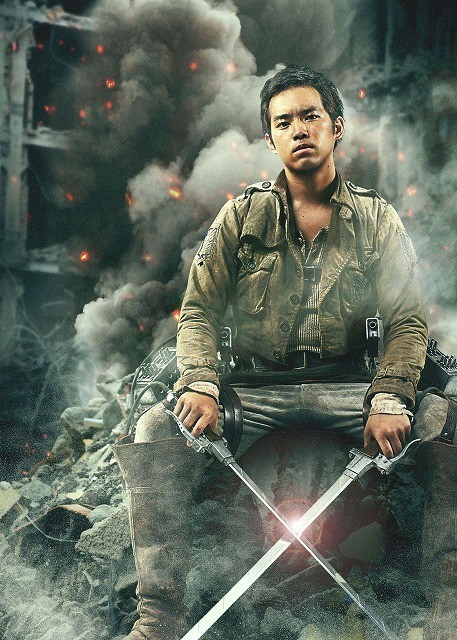 Hiroki Hasegawa as Shikishima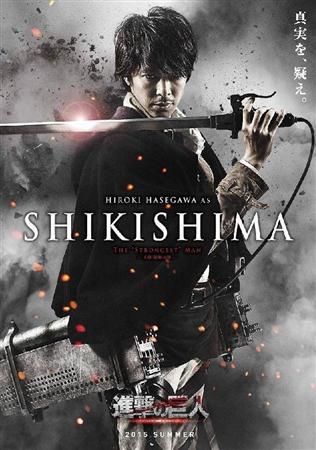 Ayame Misaki as Hiana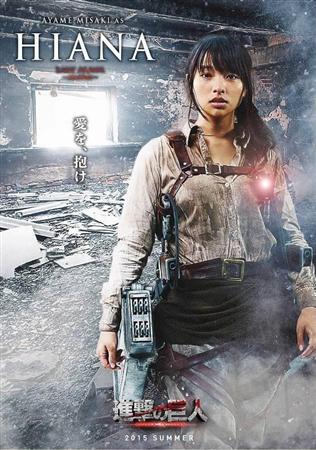 Pierre Taki as Souda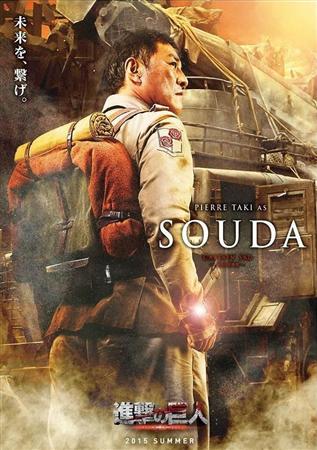 Jun Kunimura as Kubal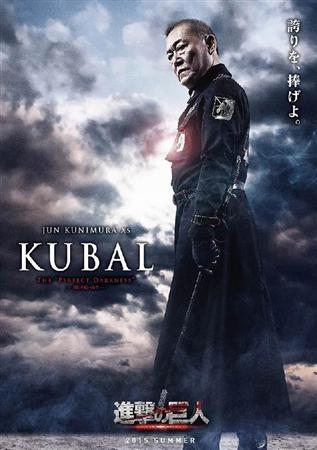 Shu Watanabe as Fukushi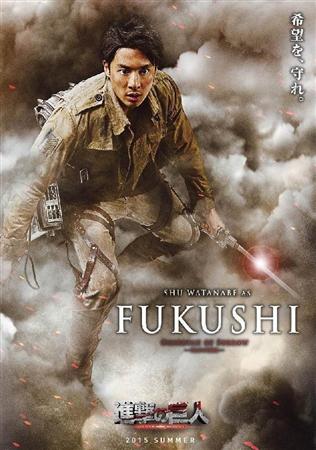 Satoru Matsuo as Sannagi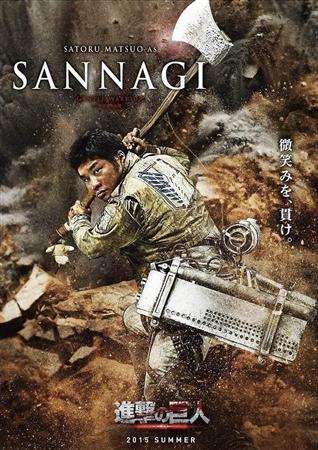 Rina Takeda as Lil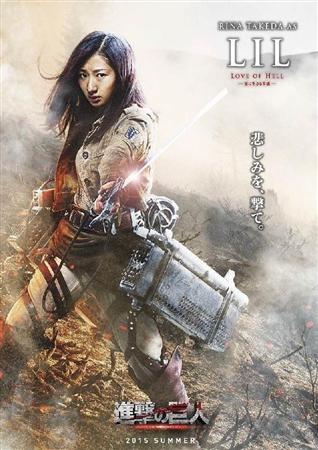 Sanspo reports that Hiroki Hasegawa's character Shikishima holds the key to the film's story as "humanity's strongest man."
The reason why Armin isn't blonde and Hanji has an RPG is because producer Yoshihiro Sato said he did not pay as much attention to whether or not the cast members looked like the original characters. Instead, he had many discussions with Attack on Titan manga creator Hajime Isayama and went with actors who could act out the "characters' spirits."
The films' director Shinji Higuchi confirmed that the project will have two films and stated that, with the supervision of Hajime Isayama, the story will be based on the world and characters of the manga, while incorporating new characters and new formidable enemies. Yuusuke Watanabe (Dragon Ball Z: Battle of Gods, live-action Gantz, Gantz II: Perfect Answer, 20th Century Boys, Gatchaman) is writing the script. Film critic Tomohiro Machiyama, who is also friends with Hajime Isayama, is working on the scripts together with Hajime Isayama and Yusuke Watanabe.
Attack on Titan live-action synopsis from asianwiki
100 years ago, titans suddenly appeared on Earth. Soon, human civilization veered on collapse due to the titans. Humans then built a giant wall to defend themselves. Within the giant walls, humans lived in peace, but, 100 years later, the giant wall is broken.
Both films are scheduled to open next summer.
Source: ANN