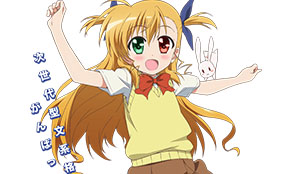 The official website for the TV anime adaptation of Masaki Tsuzuki and Takuya Fujima's manga Magical Girl Lyrical Nanoha ViVid began streaming a 15-second commercial on Sunday. The website also revealed that the anime will premiere in April.
In addition to this, two new cast members were also revealed:
Eri Kitamura (Yui from Angel Beats!) as Rio
Misato Fukuen (Yin from Darker than Black) as Corona
Previously announced cast:
Mamiko Noto (Kotomi Ichinose from Clannad) as Einhard Stratos
Kaori Mizuhashi (Yagyuu from Senran Kagura) as Vivio Takamachi
Yukari Tamura (Mine from Akame ga Kill!) as Nanoha Takamachi
Nana Mizuki (Hinata Hyuuga from Naruto) as Fate Testarossa
Staff:
Director: Yuuki Itoh (Vividred Operation assistant director)
Script Writer: Naruo Kobayashi (ToHeart2)
Character Designer: Masaaki Yamano (Oreshura)
Animation Studio: A-1 Pictures (Accel World, Fairy Tail, The [email protected])
A new visual was also revealed which features Vivio Takamachi who is now aged 10 in the Magical Girl Lyrical Nanoha ViVid series, previously aged 6 in the Mahou Shoujo Lyrical Nanoha StrikerS series.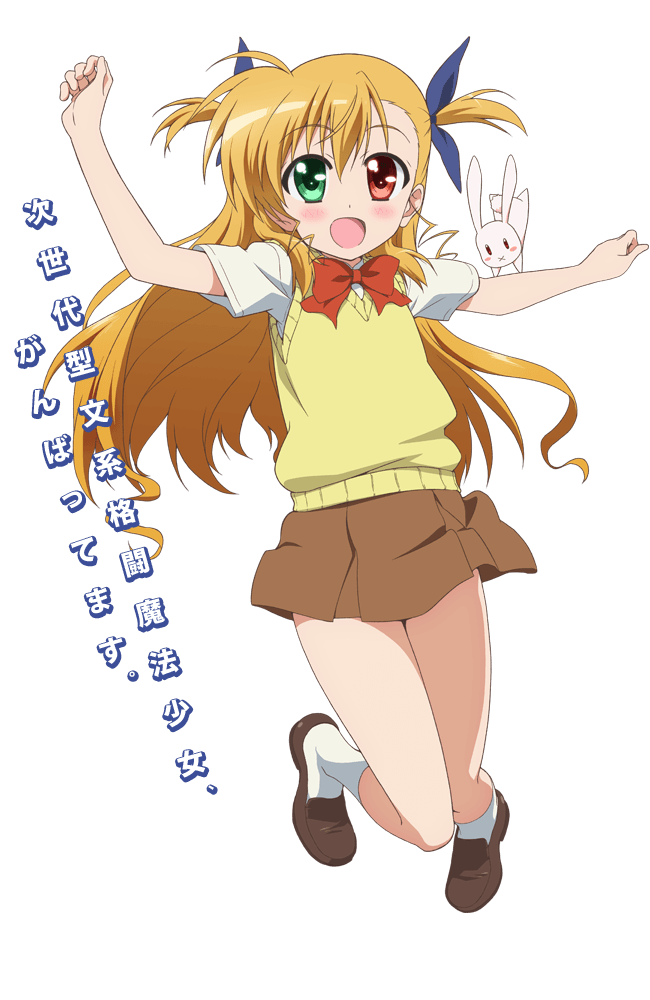 Past visual: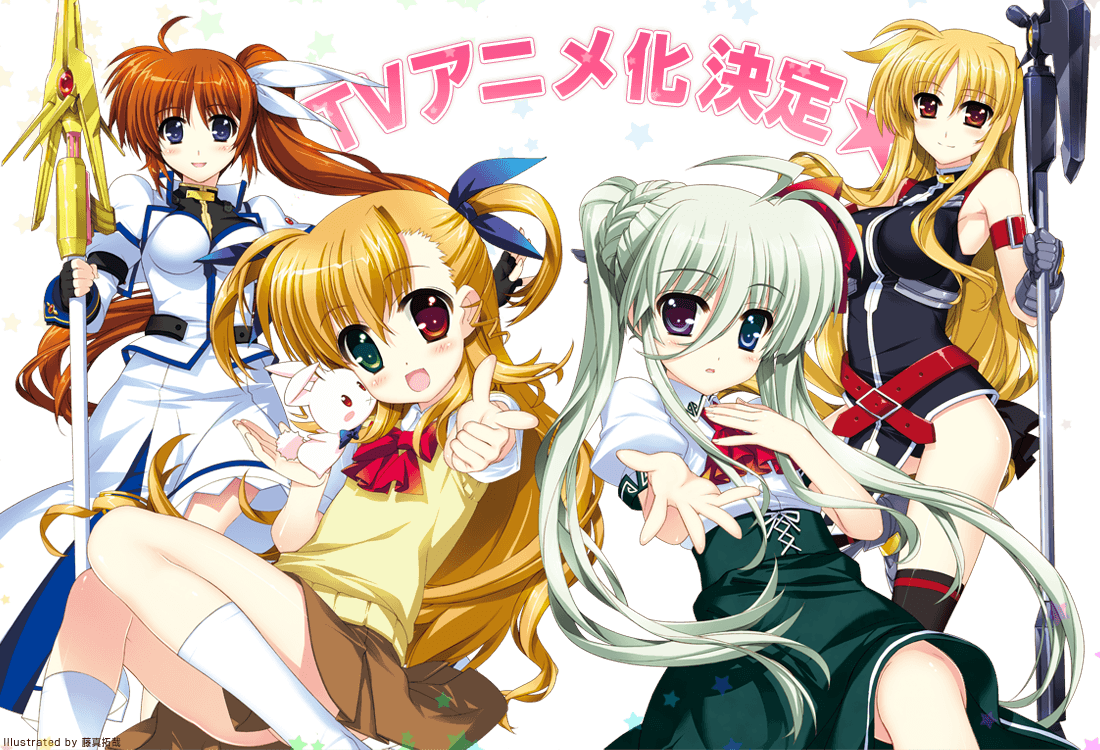 Magical Girl Lyrical Nanoha ViVid is the fourth installment in the Magical Girl Lyrical Nanoha franchise, set 4 years after the events of Magical Girl Lyrical Nanoha StrikerS. It is a manga series written by Masaki Tsuzuki and illustrated by Takuya Fujima. The series began in 2009 in Kadokawa Shoten's Comp Ace Magazine. To date a total of 12 volumes have been published. The series also inspired a spin-off 4koma series titled Magical Girl Lyrical Nanoha ViVid Life that is illustrated by Nekotofu. The first four volumes of the series has been republished in full colour under the Magical Girl Lyrical Nanoha ViVid Full Colors title.
Mahou Shoujo Lyrical Nanoha ViVid synopsis from Haruhichan:
Set 4 years after StrikerS, Nanoha finally has time to get off her feet, now explore the Nanoha world in Vivio Takamichi's shoes and her device, Sacred Heart.