With the Boruto manga to release on May 9th, assistant to official Naruto creator Masashi Kishimoto's Mikio Ikemoto has finally released new information and preview images before the series air next month. The series will begin in the 23rd issue of Weekly Shounen Jump with a monthly serial release. The manga is centered around Boruto Uzumaki, the son of Naruto Uzumaki and Hinata Hyuuga, and the cast of characters in the newest generation in the Hidden Leaf village.
While Boruto Uzumaki serves as the main character of the series, one of the main questions fans have asked since the reveal of the next generation is the identity of Mitsuki, the son of the previous series antagonist, Orochimaru. Mitsuki also serves as the teammate of Team Konohamaru, the three man squad consisting of Boruto, Sarada Uchiha, and himself. In the Boruto movie, Boruto questions Mitsuki's identity and if Orochimaru is his mother or father, to which Mitsuki responds that it is irrelevant.
However, in an image leaked this week, the left side reveals preview images of the Mitsuki one-shot, set to be around 45 pages in length, Orochimaru and Mitsuki are shown communicating. Given Orochimaru's role in the previous series, it is safe to assume Boruto might take the same path. In the same image, Ikemoto's designs of the original casts were revealed as well, featuring a more mature looking Sasuke Uchiha.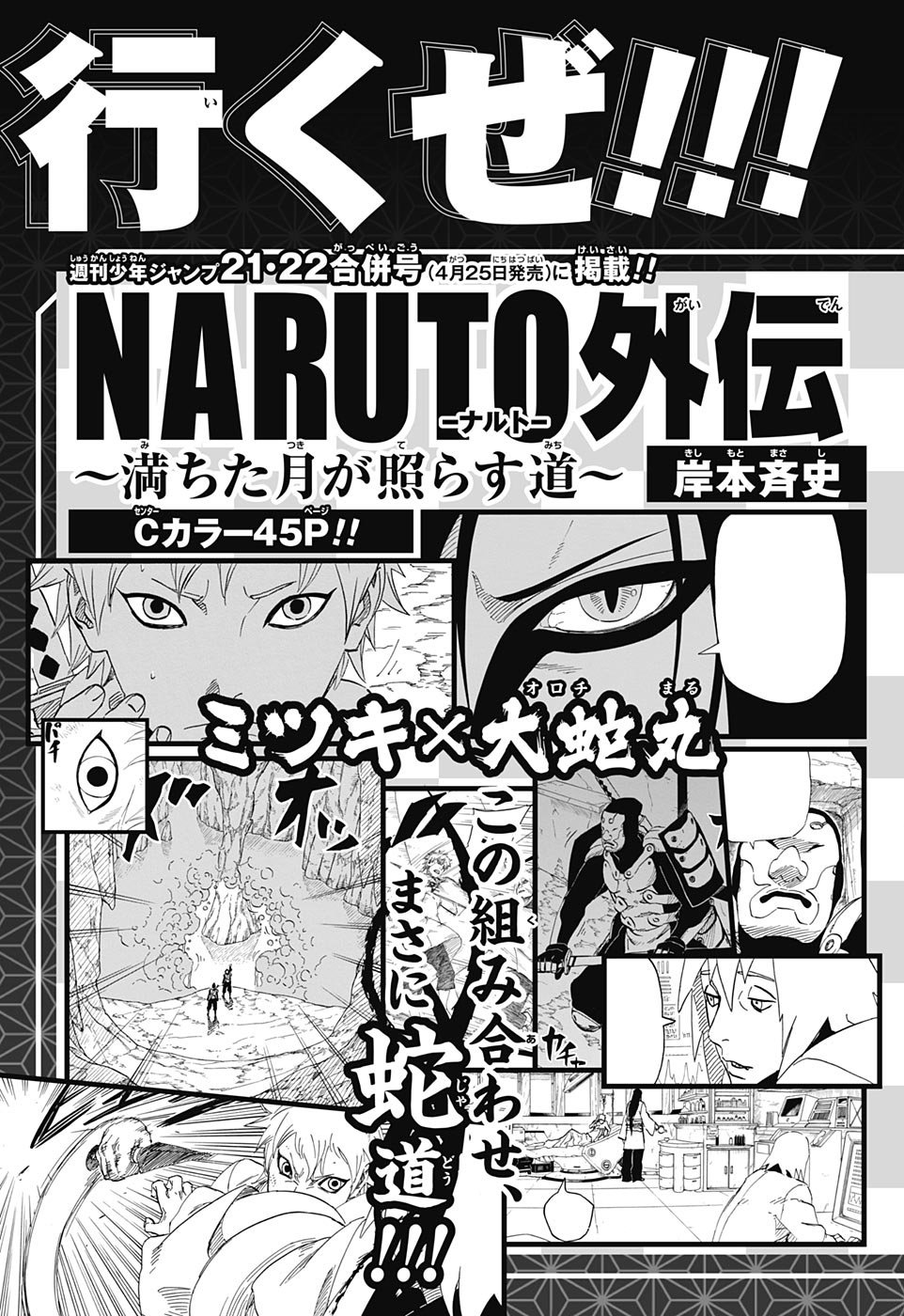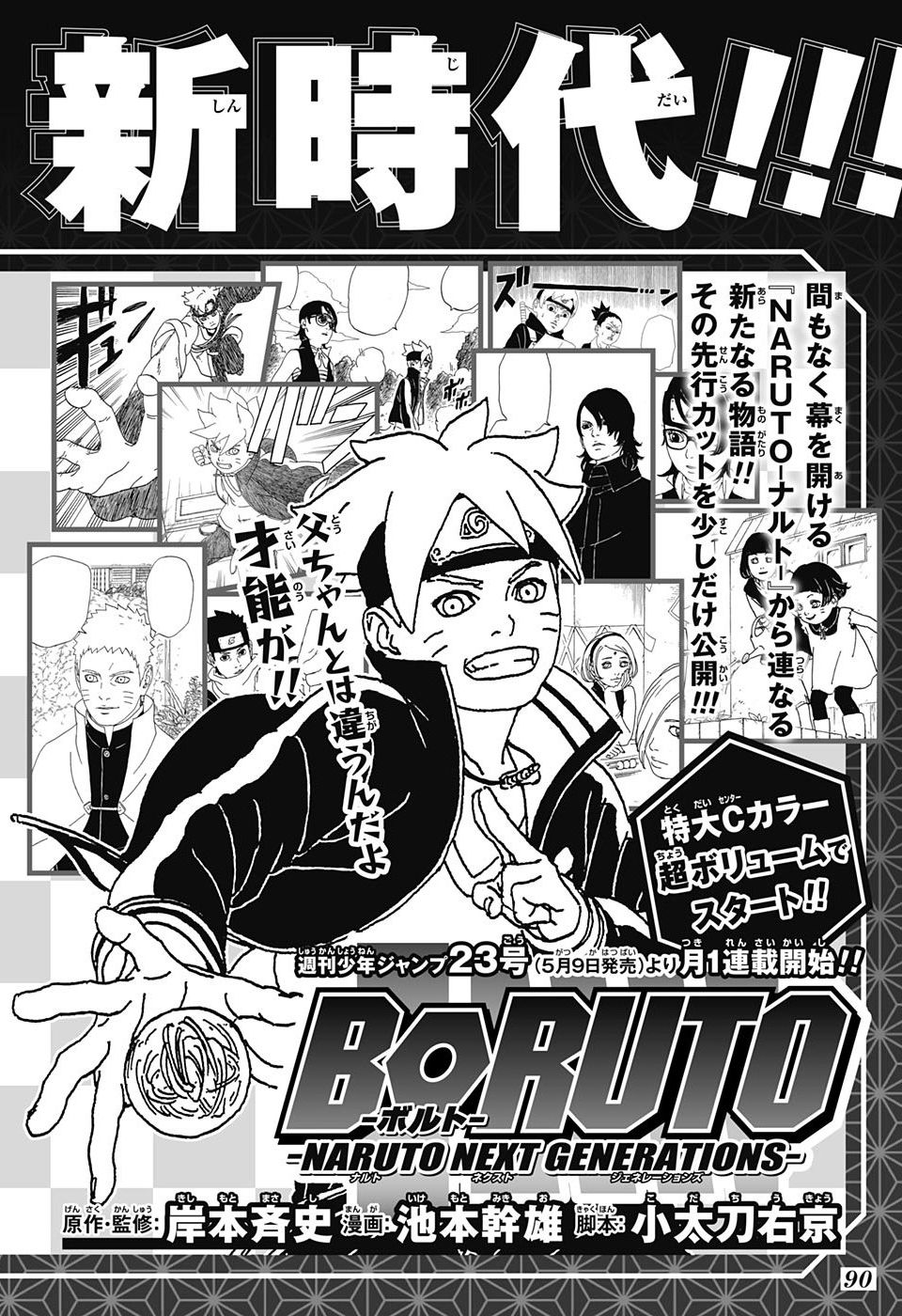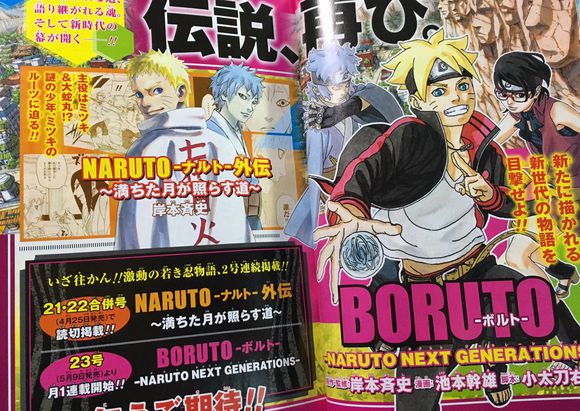 Source – Tieba, Christiantimes