The final episode of the second season of the Mushishi Zoku Shou anime has finished airing and the final scene of the episode has announced that a sequel film will be releasing during the Summer 2015 anime season.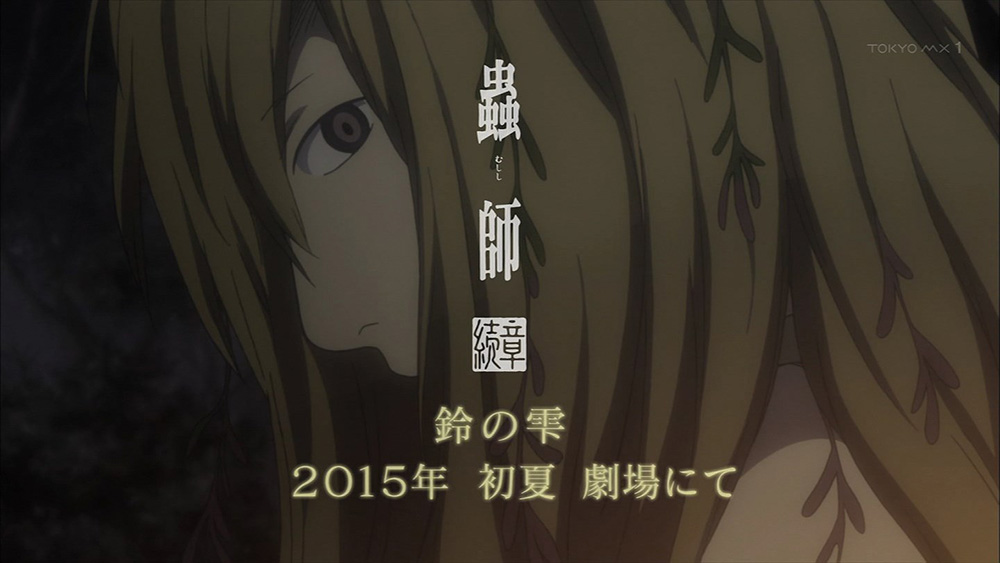 The new anime film will be titled Mushishi Zoku Shou: Suzu no Shizuku and will be aired next Summer as an anime special. It will be adapting the final arc of Yuki Urushibara's Mushishi manga.
Mushishi is a manga series from Yuki Urushibara. The manga ran from 1999 till 2008 in Kodansha Afternoon Seasons Zokan and Monthly Afternoon magazines. A total of 10 compiled volumes have been released. The series first received an anime adaptation in 2005 from Artland (Katekyo Hitman Reborn!, Legend of the Galactic Heroes) that ran for 26 episodes. An interquel anime film was released earlier this year, as well as a sequel series that aired this spring titled Mushishi Zoku Shou, and ran for 10 episodes. Artland and director Hiroshi Nagahama (Aku no Hana, Detroit Metal City) returned to produce both projects.  The series also received a live action film adaptation in 2007.
Here is a synopsis of Mushishi Zoku Shou from Haruhichan:
They existed long before anyone can remember. They are simple and strange in nature, not resembling any other plant or animal in this world. In ancient times, people revered these bizarre creatures and called them "Mushi."

People once again began to believe in the existence of these "Mushi" when they began affecting their lives in inexplicable ways.

The one who connects the world of "Mushi" to the world of humans — they were called the "Mushi-shi."

All life exists not to hinder others in this world.
They are simply there to live as they were meant to.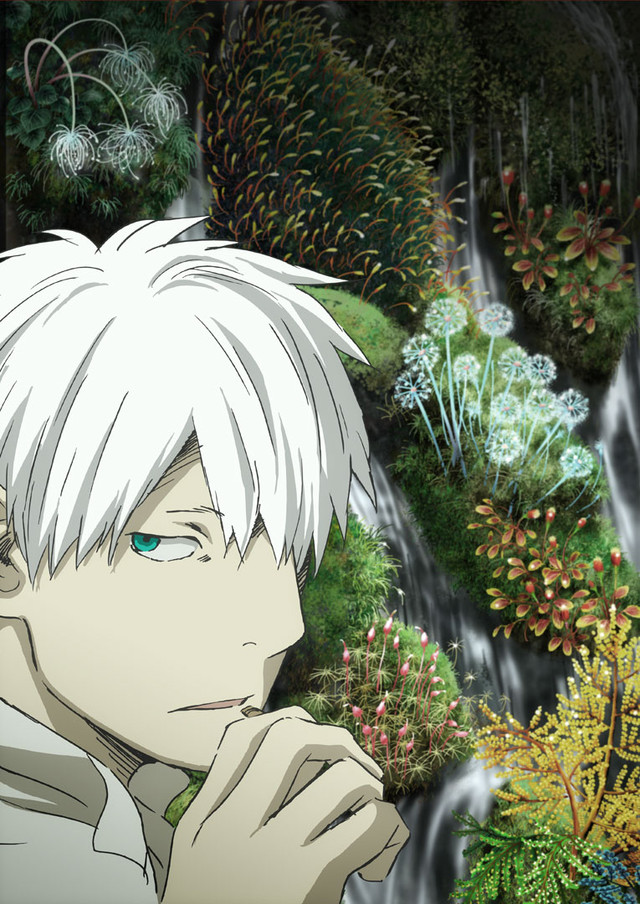 Mushishi Zoku Shou: Suzu no Shizuku will be airing as an anime special sometime in the Summer 2015 anime season. Further information about the film will release in the near future.
You can visit the anime's website: http://www.mushishi-anime.com/
And follow their Twitter: @mushishi_anime
Source – Mushishi Anime Website, Otakomu