こんにちわみんなさん (Hello everyone!)
NIS America has just announced that they are releasing an anime classic, Cardcaptor Sakura, on Blu-Ray and DVD on August 5, 2014. There will be a premium and a standard release of the anime. The premium edition will contain all 70 episodes of the anime on Blu-Ray alongside a 76-page artbook, and will retail for $199.99.* The standard release of the anime will split the anime onto three volumes and sold separately. Each volume will contain 23 or 24 episodes of the anime and will retail for $43-$50 each. Both contain the original Japanese and English audio tracks, as well as the creditless openings and endings.

In addition, Discotek Media has announced that they would be releasing the first Cardcaptor Sakura movie later this year. Previously, the licenses to Cardcaptor Sakura were owned by Nelvana and Geneon Universal. The DVDs went out of print when Geneon's license expired in 2007.  Up until this point, the license went unused.

* Price on NIS America's website.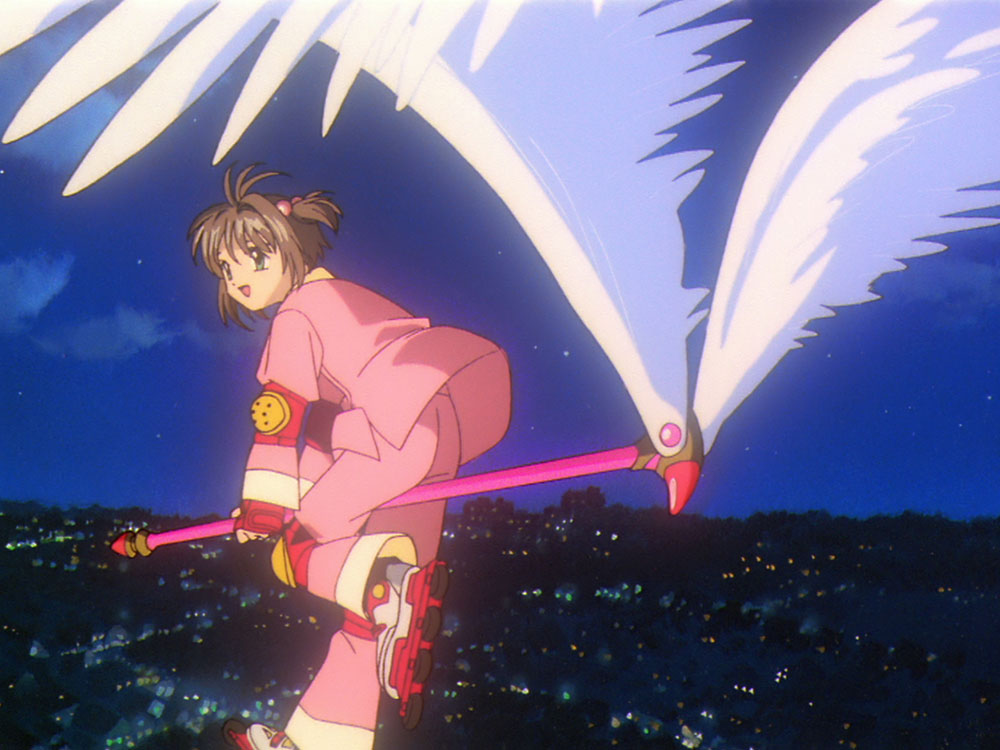 Originally written by CLAMP, Cardcaptor Sakura originally aired from 1998 to 2000, and it received praise for its different and original take on the magical girl genre. It went on to become one of Japan's most popular anime, with Cardcaptor Sakura winning Animage magazine's Anime of the Year in 1999 beating out Cowboy Bebop, and it was the runner-up in 2000.  An English dub, Cardcaptors, was released in 1999 in North America and Europe. The North American version was almost universally hated for its heavy editing and cutting of episodes. This release will include the unedited English episodes.
Cardcaptor Sakura holds a special place in my heart as one of the first anime I ever watched and it's also the one that got me into anime in the first place. In fact, I just finished a review of it not too long ago. Are you excited for the return of this classic anime? Did you watch it when it came out dubbed or subbed? Let's see how many twenty-year olds there are here.
また後で (See you later!)
All images and news was taken from NIS America's website.