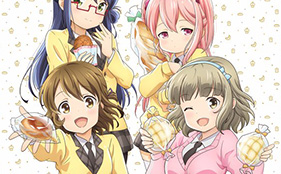 The official website for the upcoming television anime adaptation of emily's Pan de Peace! (Peace Through Bread!) manga revealed the cast and staff on Saturday. The series will begin airing on April 3 at 8:55 p.m. on Animax and on April 5 at 1:00 a.m. on Tokyo MX.
The cast consist of:
Ibuki Kido (Claire Rouge from Seirei Tsukai no Blade Dance) will voice Minami Tani
Erii Yamazaki (Roboko Tsujii from Sekai Seifuku: Bouryaku no Zvezda) as Yuu Aizawa
Moe Toyota (Sapphire Kawashima from Hibike! Euphonium) as Fuyumi Fukagawa
Nichika Oomori (Yurika Nijino from Rokujouma no Shinryakusha!?) as Noa Sakura
The staff include:
Director: Hatsuki Tsuji (Cardfight!! Vanguard, Yu☆Gi☆Oh!: Duel Monsters GX)
Series Composition: Momoko Murakami (Nurse Witch Komugi-chan R)
Character Design: Shizue Kaneko (Hana wa Saku, Kanojo ga Flag wo Oraretara)
Studio: Asahi Production (Medaka Box, Himegoto)
The first anime visual was also unveiled: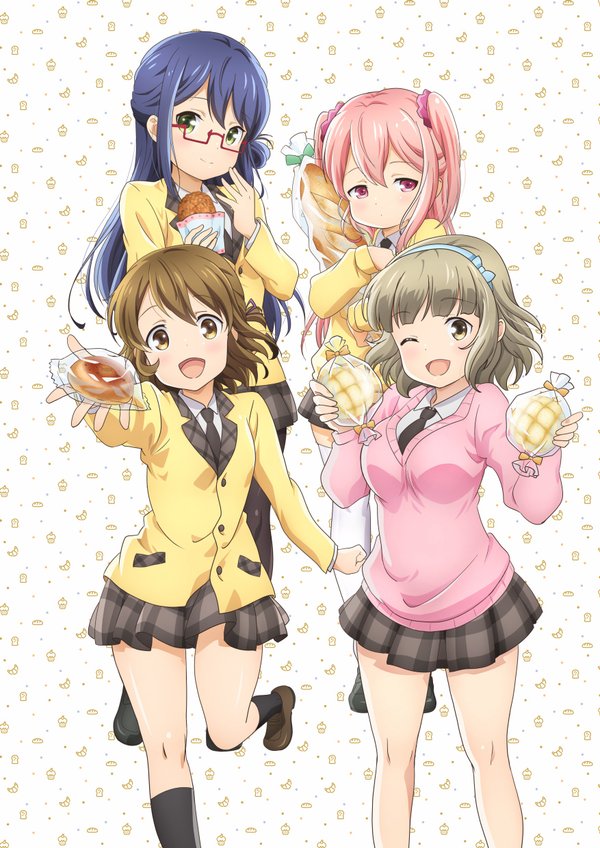 Pan de Peace! is a Japanese four-panel manga series by Emily. It is serialized in Kadokawa Corporation / Media Factory's manga magazine Comic Cune. An anime television seies adaptation by Asahi Production is scheduled to air from April 2016.
Pan de Peace! synopsis from MAL:
The "cute and soft bread four-panel manga" centers around Minami, an air-headed girl who is starting high school and who loves eating bread for breakfast. Baked goods bring happiness everyday to her and her classmates the reliable Yuu, the pastry-baking Fuyumi, and the independent Noa.
Source: Yaraon