What a great time to be alive, as Adidas, the official sponsor of the Japanese footbal team, had announced its partnership with Nintendo to feature Pikachu and 10 other Pokemons as Japan's mascots  for the upcoming 2014 FIFA World Cup in Rio de Janeiro, Brazil.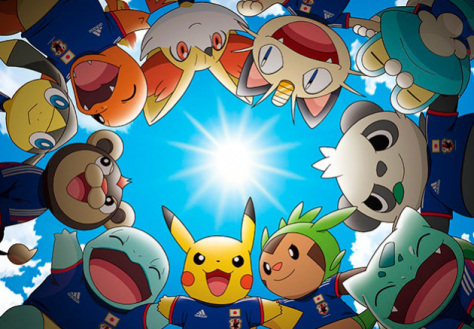 Alongside Pikachu, the other Pokemon are Meowth, the three Kanto starters (Bulbasaur, Charmander, Squirtle), the three Kalos starters (Chespin, Fennekin,Froakie), Pancham, Helioptile, and Litleo.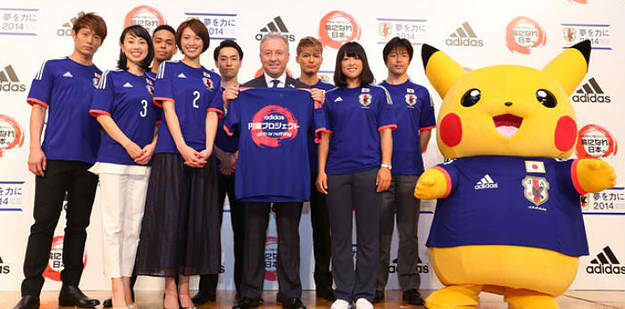 At the press launch, Pikachu unveiled Japan's new world kit, and as well sporting it together with the Japanese team.

Nicknamed the Blue Samurai, the national football team made its first appearance in the FIFA World Cup in 1998. The 2014 FIFA World Cup kicks off June 12th and runs through July 13th.
Watch the Adidas' promo unmasking Japan's new World kit!