In celebration of Pretty Cure (PreCure) franchise's 10th anniversary, 37 of the series magical girls will be featured in a special 10th anniversary Deki (Giant) Strap. The size of the strap (H160×W40mm) is three times bigger than regular ones. The featured PreCure Girls are: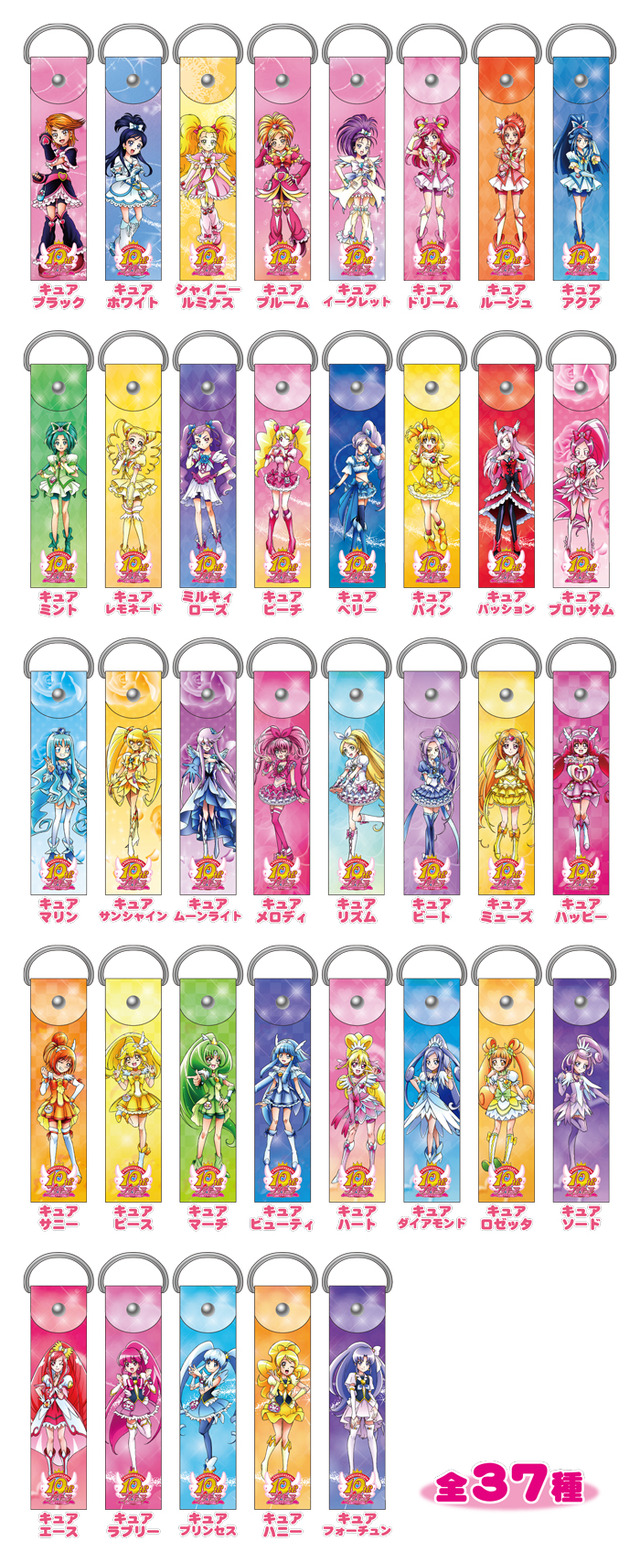 Cure Black
Cure White
Shiny Luminous
(from Futari wa PreCure Max Heart)
Cure Bloom
Cure Egret
(from Futari wa PreCure Splash Star)
Cure Dream
Cure Rouge
Cure Lemonade
Cure Mint
Cure Aqua
Milky Rose
(from Yes PreCure 5 GoGo!)
Cure Peach
Cure Berry
Cure Pine
Cure Passion
(from Fresh PreCure!)
Cure Blossom
Cure Marine
Cure Sunshine
Cure Moonlight
(from Heatcatch PreCure!)
Cure Melody
Cure Rhythm
Cure Beat
Cure Muse
(from Suite PreCure♪)
Cure Happy
Cure Sunny
Cure Peace
Cure March
Cure Beauty
(from Smile PreCure!)
Cure Heart
Cure Diamond
Cure Rosetta
Cure Sword
Cure Ace
(from Dokidoki! PreCure)
Cure Lovely
Cure Princess
Cure Honey
Cure Fortune
(from HappinessCharge PreCure!)
The price is 1,500 yen (about US$14.5) and the scheduled release day is in October.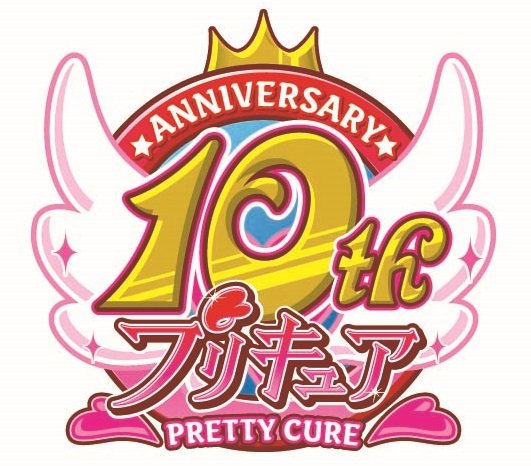 Pretty Cure (PreCure) is a Japanese magical girl anime meta-series created by Izumi Todo and produced by Asahi Broadcasting Corporation and Toei Animation. Beginning in 2004 with Futari wa Pretty Cure, the franchise has seen many anime series, spanning over 500 episodes to date, as well as spawning movies, manga and video games. Its most recent iteration, HappinessCharge PreCure!, began airing in 2014 as part of TV Asahi's Sunday morning children's television block, following Super Hero Time.
Source: Press Release