This week, the official Pri Para artists released a new visual that features the idol unit "Dressing Pafe" (Shion Todo, Leona West, and Dorothy West) and it's rival group "Solami Smile" (Laala Manaka, Mirei Minami, and Sophie Hojo) in Halloween themed outfits.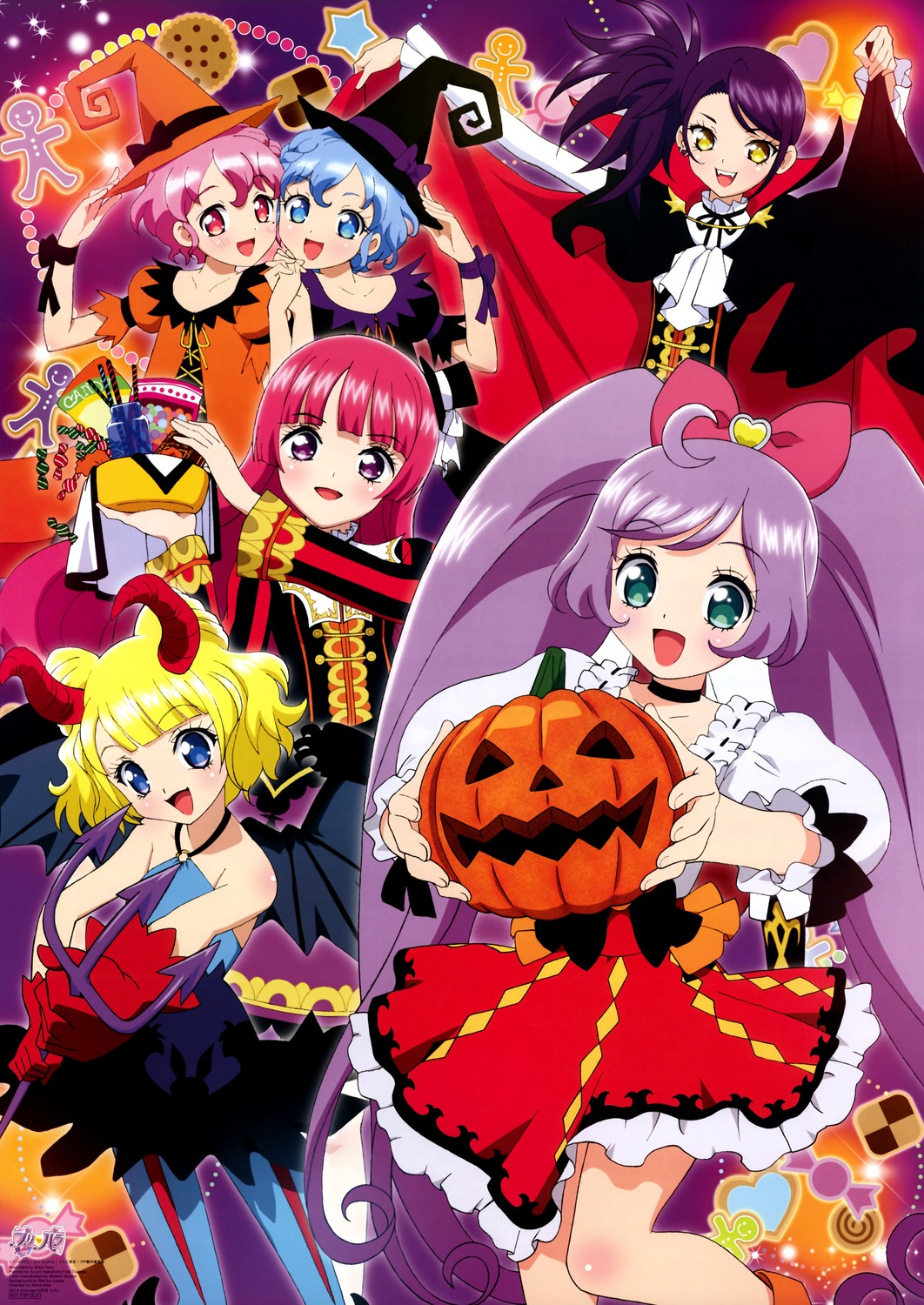 While some people might think that this might be a bit early for Halloween releases, Japan is the ultimate party-thrower for celebratory goods. Earlier this week, the official Japanese Baskin Robbins released their official Halloween-themed iced cream. Haruhichan readers, what are your plans for Halloween this year?
【ニュース】サーティワンからピンクのかぼちゃ型のクッキーがついた『#ハロウィンサンデー』が登場✨"ネコ"や"おばけ"のハッピードールも💜🍦🎃🍪👻🍫 http://t.co/VIGfNN6P9N#sgs109com pic.twitter.com/kuED3dcG1n

— Street Girls Snap (@sgs109com) September 2, 2015
Haruhichan's Synopsis of Prism Paradise:
PriPara (Prism Paradise) is the successor to the popular Pretty Rhythm series. The new anime is set in the PriPara world, filled with girls' dreams and yearnings for fashion, dance, and music. Every day, there are auditions that send top idols to worldwide fame on television and online. Manaka Laala is a 5th-grader at Paprika Academy. Like most girls, she admires the world of PriPara, but unfortunately for her, her school does not allow elementary school students to participate in PriPara. However, through miraculous circumstances, Laala passes the audition to become a PriPara idol.