On the 16th manga volume of Akira Hiramoto's manga series Prison School (Kangoku Gakuen) there will be a wraparound jacket band announcement revealing that the TV anime adaptation of the manga will premiere this summer.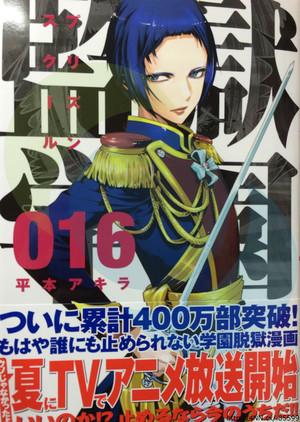 Akira Hiramoto first launched his manga in the Kodansha's Young Magazine Weekly in February 2011. The manga won the best General Manga award alongside Yūji Moritaka and Keiji Adachi's Gurazeni manga at Kodansha's 37th Annual Manga Awards in May. The same wraparound band on the 14th volume also notes that the manga has more than 3.5 million copies in print.
Akira Hiramoto's Ago Nashi Gen to Ore Monogatari manga received a mobile phone anime adaptation in 2010. Hiramoto's Yarisugi Companion to Atashi Monogatari manga inspired a live-action film in 2011. Akira Hiramoto also wrote the award-winning supernatural drama manga Me and the Devil Blues, which Del Rey published in North America.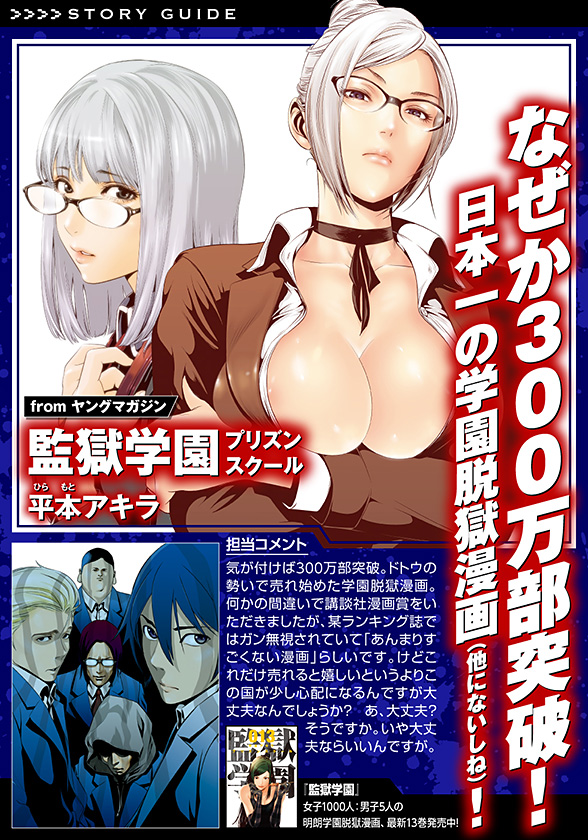 Visual: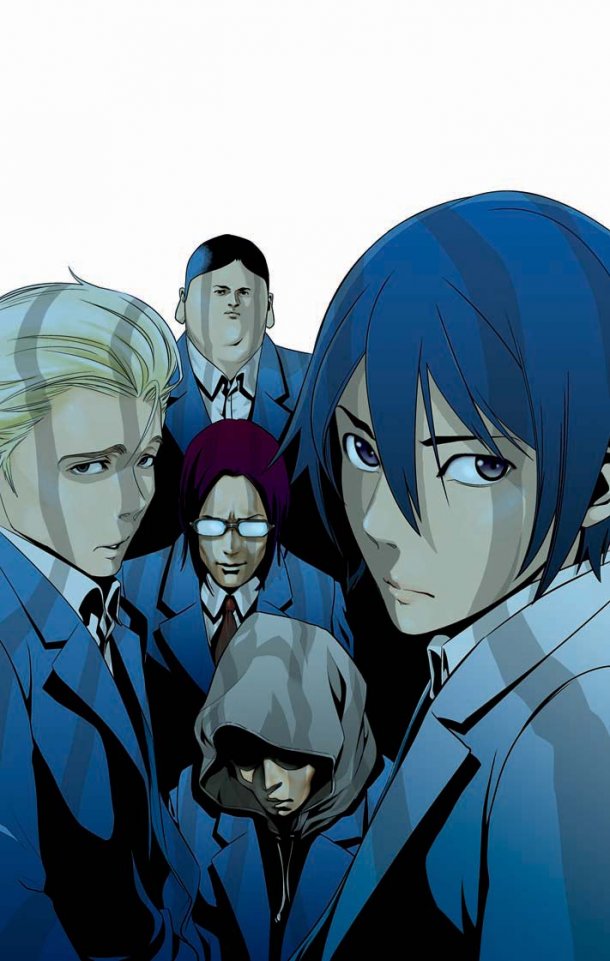 Prison School (Kangoku Gakuen) synopsis from Haruhichan:
On the outskirts of Tokyo stands Hachimitsu Private Academy, a storied all-girls boarding school for elite young women full of potential and good breeding. But as the new school year rolls around, one tradition is going out the window: For the first time in the school's long history, boys are being allowed to enroll. But on the first day of school, only five boys make the cut. Kiyoshi Fujino, one of the lucky few, is thrilled by this discovery, his heart leaping with joy at the thought of being surrounded by all those girls, day in and day out. But little does he know of the shocking fate that awaits him.
Source: ANN