On December 28th, 2014, the official website for Seta Hinako's four-panel manga Re-Kan!'s anime began streaming a new promotional video. This video also streamed on the same day at Comic Market, more commonly known as Comiket, 87. The video previews the story and introduces the characters of this "heartwarming anime about a spirit-sensing girl who is kind to both humans and spirits."
http://www.dailymotion.com/video/x2djvfb_re-kan-pv_news
The story follows Amami Hibiki, a girl who can see and communicate with the supernatural and talk to animals as well. Her special abilities fill her and her friend's days with fun, new perspectives, and maybe even horror!
The cast is as follows:
Kido Ibuki (Rinka in Tokyo ESP) as Amami Hibiki, a polite and relaxed girl who often worries about others around her more than she worries about herself. She can see and communicate with the supernatural!
Itou Miku (Usami Nanako in Locodol) as Inoue Narumi, Amami's classmate and friend who hates ghosts and scary stories.
Iida Riho (Rin in Love Live! School Idol Project) as Uehara Kana, a popular blogger who is very curious about Amami's ability.
M.A.O (Mikoto in Ore Twintails ni Narimasu) as Esumi Kyouko, Uehara's childhood friend and also a former delinquent. Even so, she's very caring and compassionate.
Yamazaki Eri (Roboko in Sekai Seifuku Bouryaku no Zvezda) as Ogawa, a bright but airheaded person who is a girl… maybe…
The staff for the anime production has also been announced:
Director: Masashi Kudo (Hayate no Gotoku! Can't Take My Eyes Off You)
Series Composition: Takashi Aoshima (Sabagebu!)
Character Design: Aoi Yamamoto (Fairy Tail)
The series also received a Drama CD on February 27, 2013 with a different cast. The cast for the Drama CD was as follows:
Aya Endou as Hibiki Amami
Haruka Tomatsu as Narumi Inoue
Kana Hanazawa as Uehara
Eri Kitamura as Esumi
Ayana Taketatsu as Ogawa
Yusuke Shirai as Yamada
Shin-ichiro Miki as Asahi Amami
Kyouko Hikami as Yuuhi Amami
Sumire Uesaka as Yuuki Inoue
Kenyu Horiuchi as Daihenzamurai
Norio Wakamoto as Eroneko
Nobuo Tobita as Kouen no Jibakurei
Aimi Terakawa as Kogyaru-rei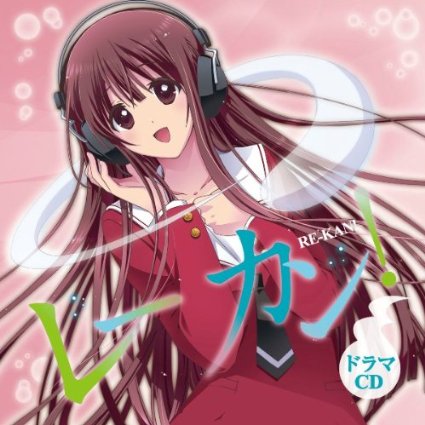 The manga, Re-Kan!, was serialized under Houbunsha's Manga Time Jumbo. The manga was first published as a one-shot in the magazine's December 2009 issue. As of 2014, it has 5 compiled tankobon volumes. The fifth compiled volume was released on December 6, 2014.
The first visual for the anime was also revealed earlier: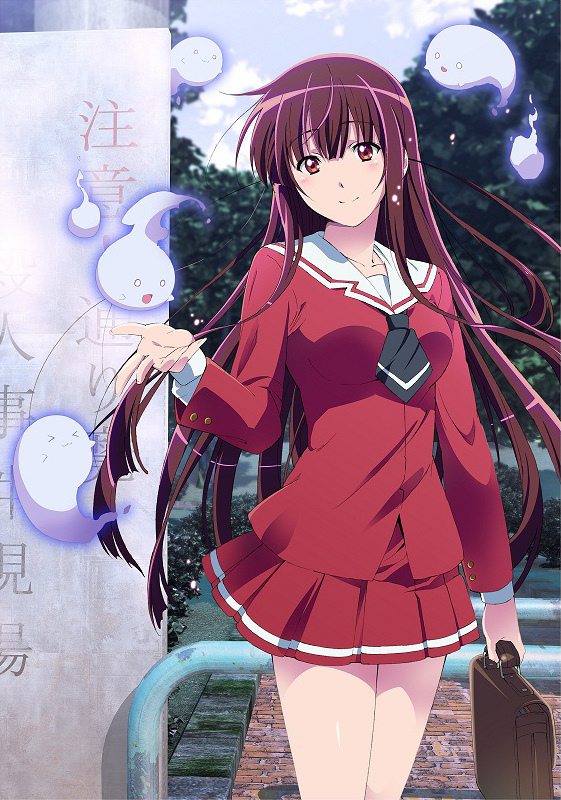 Re-Kan! synopsis from Haruhichan:
Amami Hibiki is a girl who can see ghosts and other supernatural phenomena in her surroundings. The stories follow her daily life with both her friends and the otherworldly.
Source: Official Website, Crunchyroll