A new visual featuring Saya Endou and Hotaru Shidare from the anime adaptation of Kotoyama's Dagashi Kashi manga has been featured as a poster in the March 2016 issue of Animedia. You can purchase this issue here (get 5% off with coupon code MOE-N3Y-4YW0QK).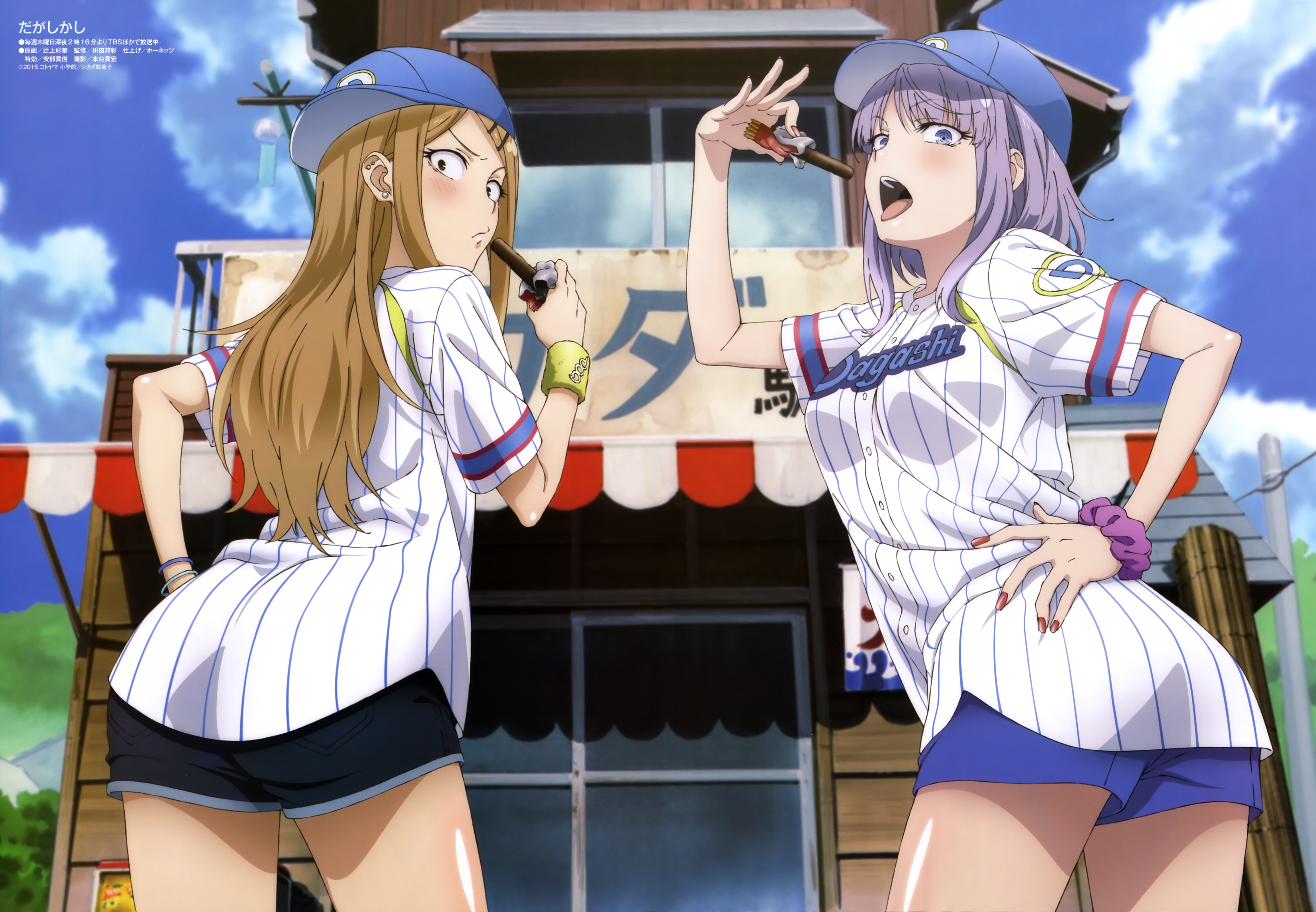 In related news – According to the article in January, when the TV anime adaptation was originally announced in September of 2015, the first 2 volumes of Dagashi Kashi had sold about 450,000 copies total and were averaging about 200,000 sales per volume. When the 4th volume released on December 18, the total number of copies in print had increased about 1.2 million. As of January 10, about 1.6 million copies are in print.
As of the airing of the 1st episode of the Dagashi Kashi TV anime on January 10, 2016, sales had increased to about 1.6 million copies total, with each volume averaging about 400,000 copies per volume. Official sources cite interest in the TV anime as the driving factor for the surge in sales.
Here's the second promotional video for the anime series:
Here's the most recent anime visual: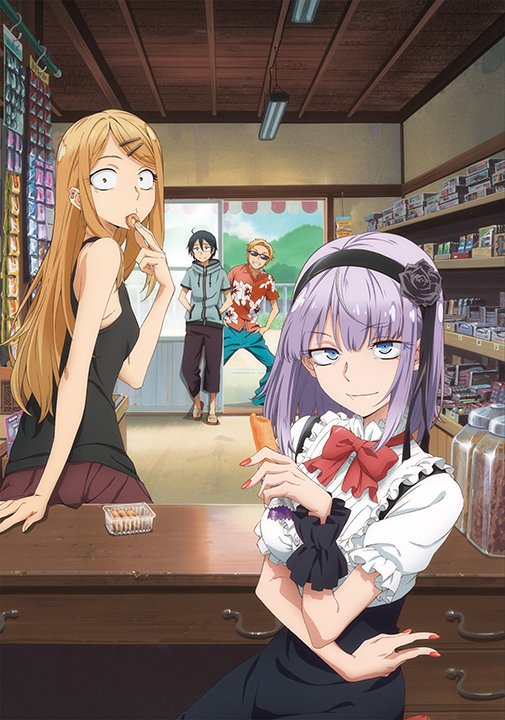 The first promotional video:
The main cast of the upcoming anime has been revealed alongside new updated character designs. The main cast includes:
Ayana Taketatsu (Kirino Kousaka from Oreimo) will voice Hotaru Shidare
Atsushi Abe (Touma Kamijou from Toaru Majutsu no Index) is voicing Kokonotsu Shikada
Manami Numakura (Aoi Sakurai in Rail Wars!) voices Saya Endou
Tatsuhisa Suzuki (Makoto Tachibana from Free!) is voicing Tou Endou
Keiji Fujiwara (Tatsuya Kimura from Hajime no Ippo) as You Shikada
The leading members of the anime's main staff includes:
Dagashi Kashi is written and illustrated by Kotoyama. It began serialization in Shounen Sunday magazine in June 2014. The manga is currently ongoing, with three compiled volumes published.
Here is the series synopsis from Haruhichan:
Shikada Kokonotsu's father owns a rural sweets shop, and his plan is for Kokonotsu to take it over one day. However, Kokonotsu wants to be a manga author instead! One day in Summer, the cute but weird girl Shidare Hotaru, from the famous sweets company, comes to pay a visit. Apparently, Kokonotsu's father is famous and she wants him to join her family's company. However, he will only agree if she can convince Kokonotsu to take over the family business!
You can visit the anime's website here: http://www.tbs.co.jp/anime/dagashi/
And follow their Twitter: @anime_dagashi