The official website for the Seirei Tsukai no Blade Dance anime has revealed the air date of the anime. The adaptation of Yu Shimizu's light novel series of the same name will air on July 14. In addition to this announcement, the cast and crew were announced, character designs were released, and a new promotional video.

Here is the second key visual released for the anime: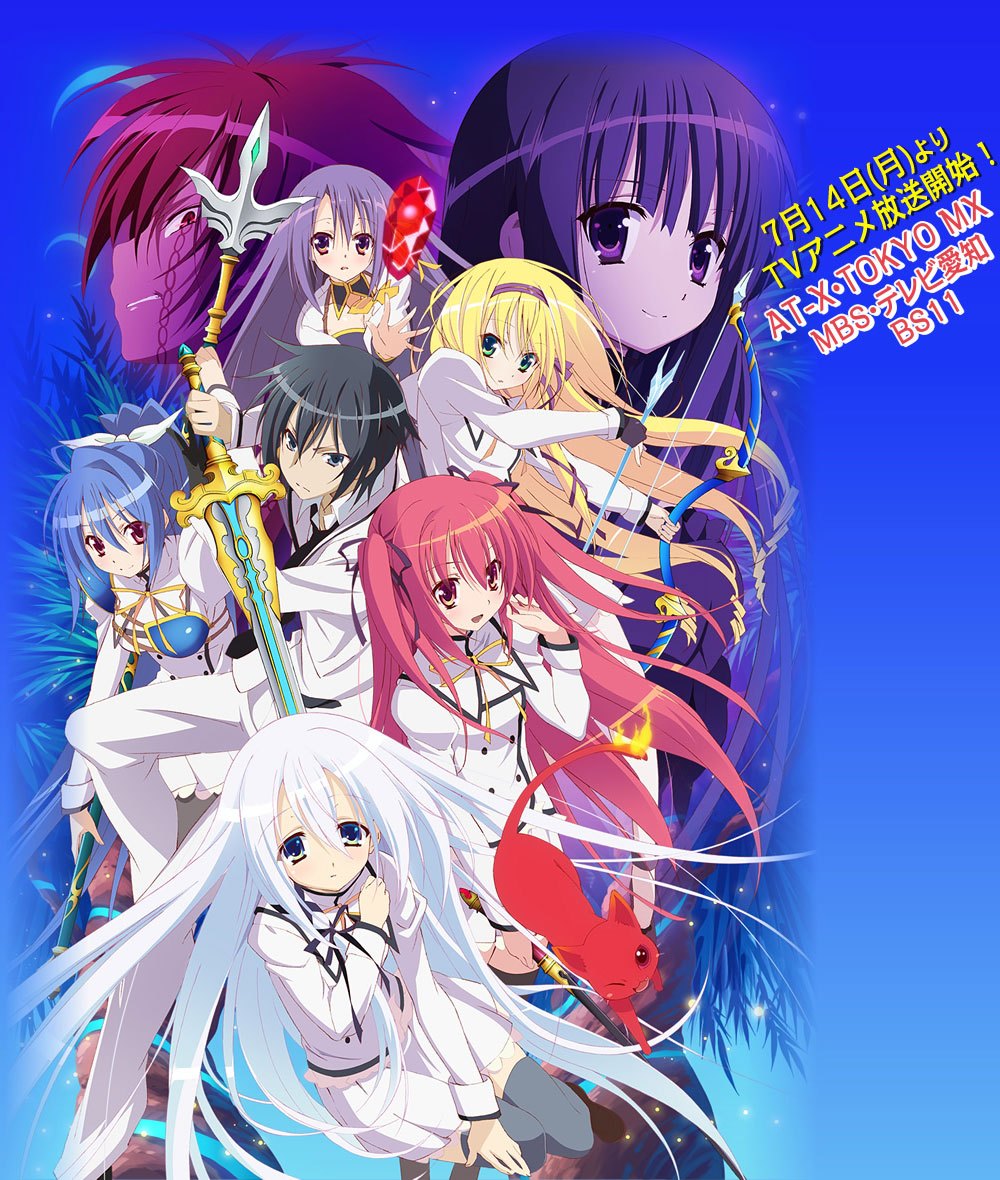 The website has revealed the cast of voice actors and actresses for the Seirei Tsukai no Blade Dance Anime. And with them are the character designs:
Makoto Furukawa (Banri Tada from Golden Time) will be voicing Kamito Kazehaya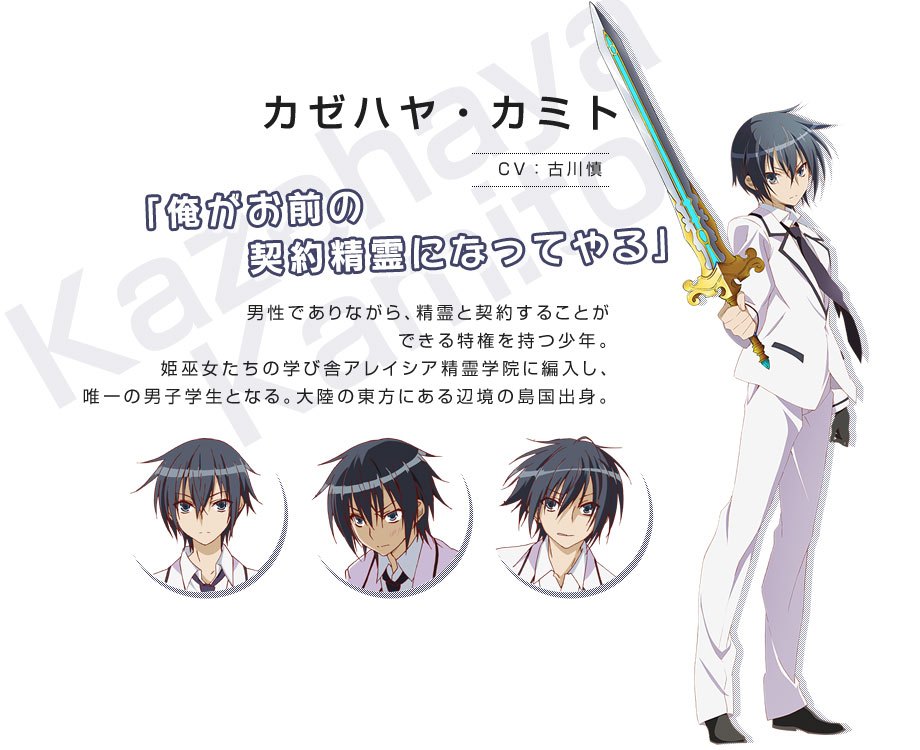 Ibuki Kido (Nanami Knight Bladefield in Kanojo ga Flag wo Oraretara) voices Claire Rouge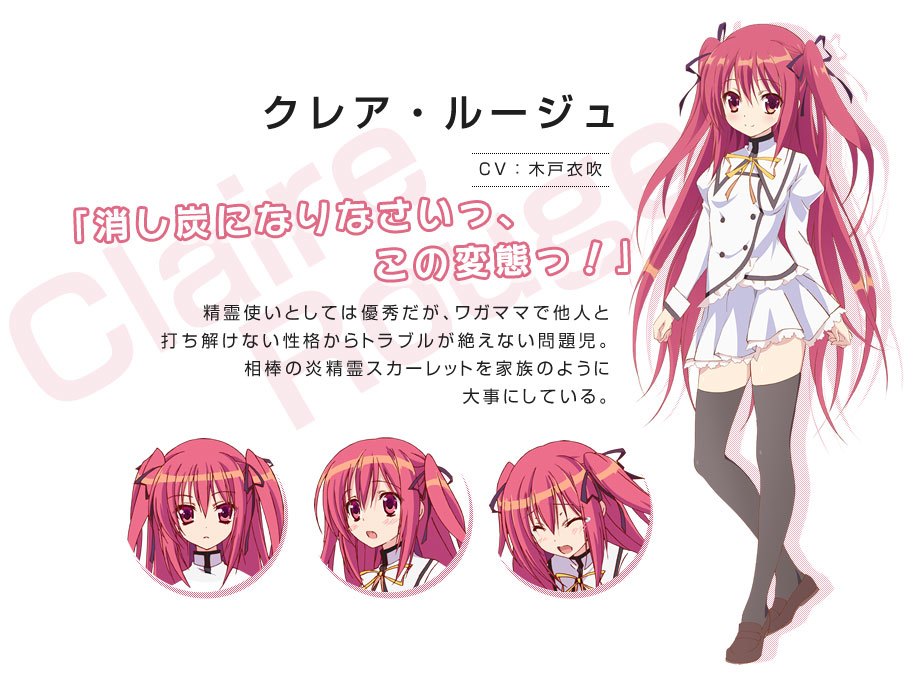 Ai Kakuma (Ruuko Kominato from Selector Infected WIXOSS) voicing Terminus Est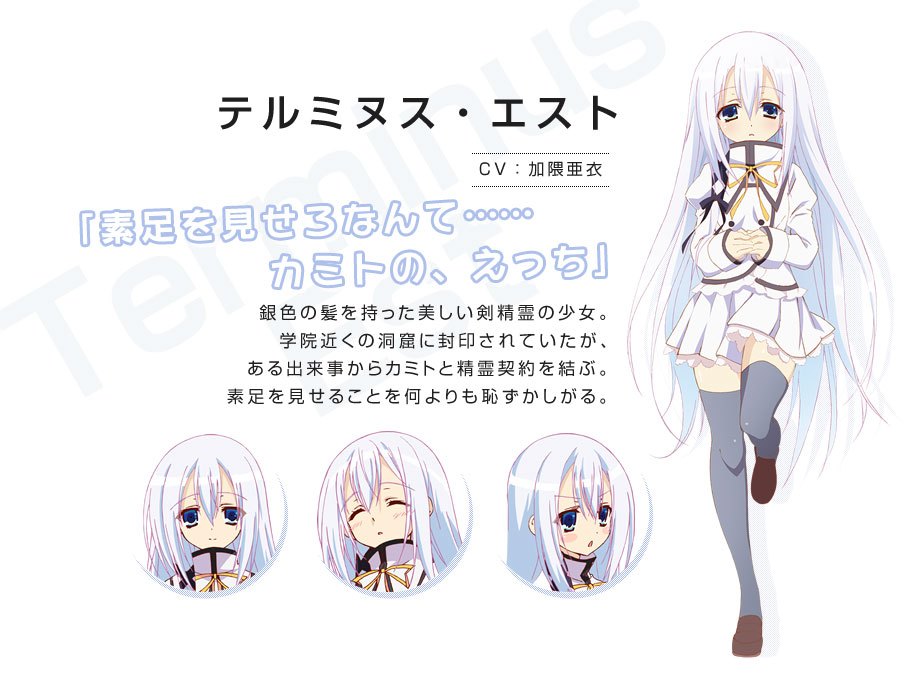 Kana Yuuki (Kashiwagi in Gokukoku no Brynhildr, first major role) will voice Rinslet Laurenfrost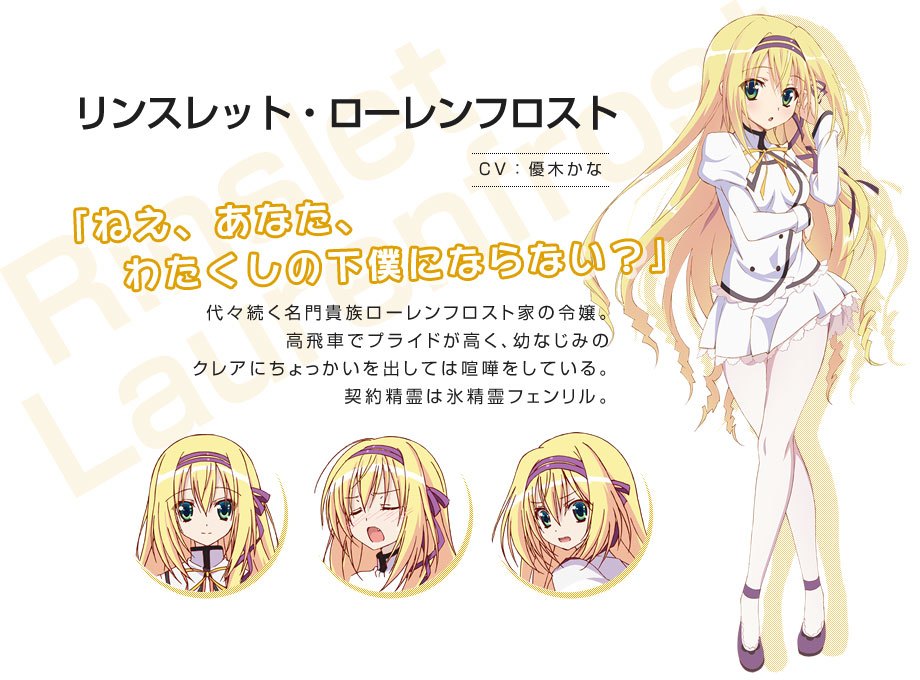 Shizuka Ishigami (Namu Mayu from Kenzen Robo Daimidaler) as Ellis Fahrengart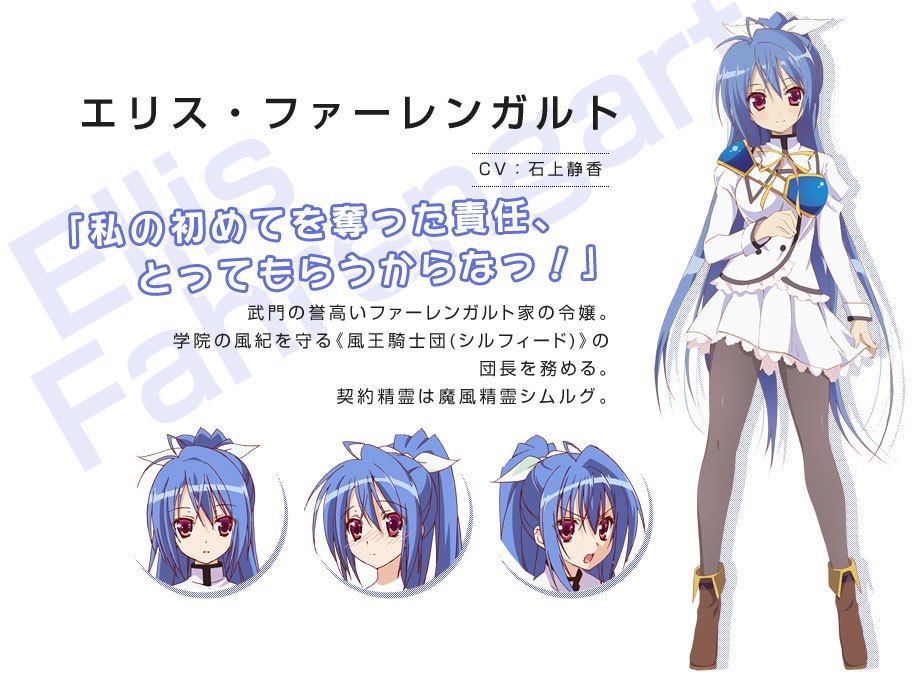 Saori Oonishi (La Folia Rihavein in Strike the Blood) voices Fianna Ray Ordesia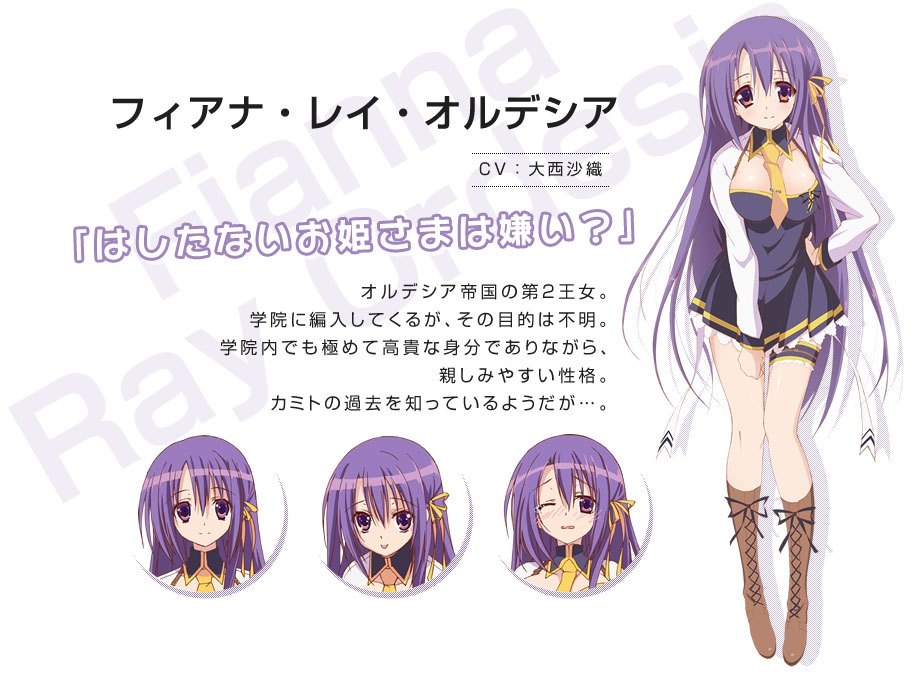 The production crew working and producing the series are as follows:
Director: Tetsuya Yanagisawa (High School DxD)
Series Composition: Takao Yoshioka (High School DxD, Elfen Lied)
Character Designer and Chief Animation Director: Maki Fujii (Kannazuki no Miko, 07-Ghost)
Music Composer: Yasuyoshi Suzuki (Flare Movie, first anime debut)
Studio: TNK (High School DxD, School Days)
Additionally, the Opening and Ending themes were also revealed. The Opening song will be Kyoumei no True Force from Hitomi Harada (Machine-Doll wa Kizutsukanai OP & ED). The Ending will be Blade Dance and is performed by the idol group Ni-Sokkususu, who consists of the main female voice actresses of the series.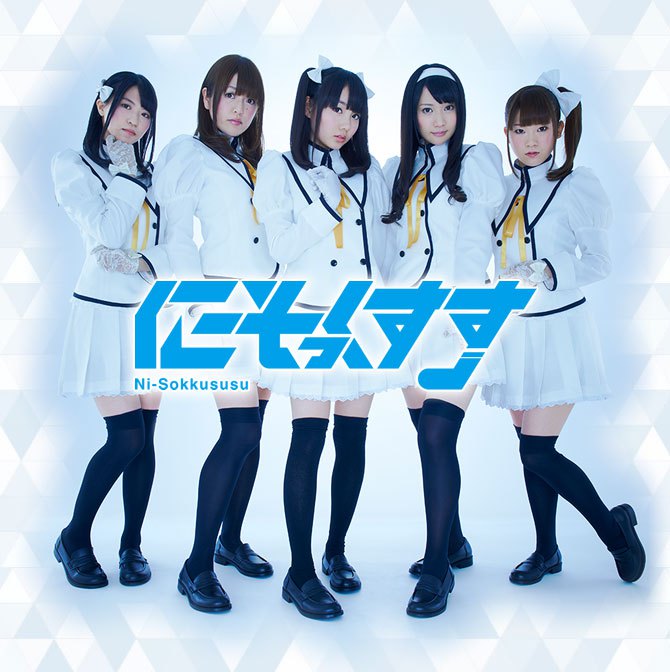 A new promotional video was also released for the anime, which previews the Opening song.
Seirei Tsukai no Blade Dance is a light novel series that is written by Yu Shimizu and illustrated by Hanpen Sakura. The series began in December 2010 in Media Factory's MF Bunko J imprint, and to date has a total of 13 volumes. The 14th volume of the series will release on July 25th. A manga adaptation from Shimizu and Hyouju Issei began serialization in late 2012, and is published in Media Factory's Monthly Comic Alive magazine.
Here is a synopsis of the series from MAL:
Only a pure maiden can have the privilege to contract with a spirit. In here, Areishia Spirit Academy, trained maidens of noble families are gathered and given an elite's education to become spirit contractors. A boy, Kamito, peeped by accident at a girl, Clair, while she was taking a bath and he ended up making a contract with the spirit she wanted. Yes, Kamito is an irregular boy spirit contractor whose existence was thought impossible until now. "You stole…my spirit…you have to take responsibility for it!" "Huh?" "You have to become my contracted spirit!" What will Kamito's destiny lead to?
The anime adaptation of Seirei Tsukai no Blade Dance will be airing from July 14, in the Summer 2014 anime season.
You can visit the anime's official website for more information: http://www.bladedance.tv/