The official website of the upcoming anime adaptation of Shingeki no Bahamut: Manaria Friends has announced that the series will air in Spring 2016.
Yoko Hikasa (High School DxD's Rias Gremory) and Ayaka Fukuhara (The [email protected] Cinderella Girls' Rin Shibuya) will reprise their roles from the original mobile game as Anne and Grea, respectively.
The staff is as follows:
Director, Series Composition: Takafumi Hoshikawa (Candy Boy)
Script: Kazuyuki Fudeyasu (Monster Musume no Iru Nichijou), Shigeru Murakoshi (Garo: Honoo no Kokuin)
Character Design, Chief Animation Director: Keiji Ishihara (as Megumi Ishihara) (Fate/stay night)
Art Director: Kenichi Kurata (Seirei Tsukai no Blade Dance)
Music: Takashi Watanabe
Studio: Studio Hibari (Cossette no Shouzou, Major S1, Yume-iro Pâtissière)
A new key visual was also revealed: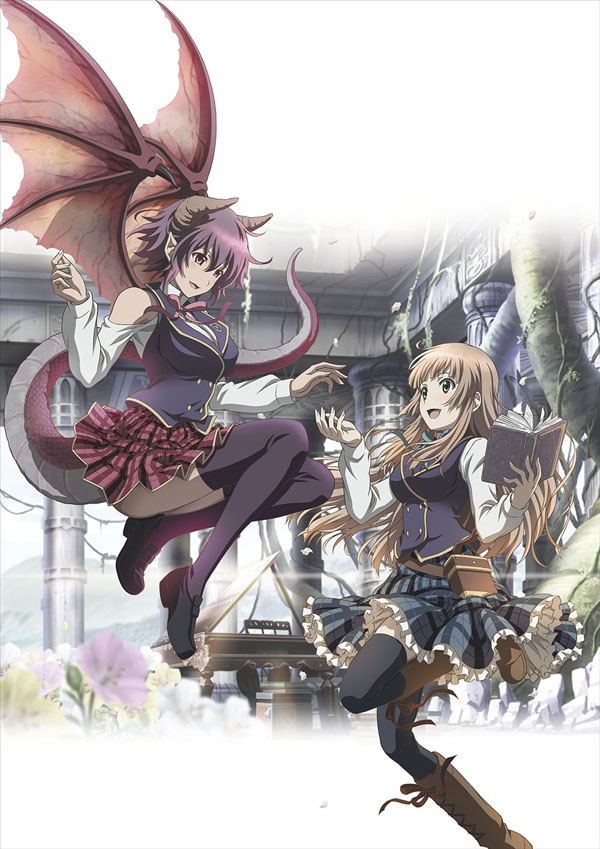 Here's the first promotional video:
Rage of Bahamut: Manaria Friends is a Japanese anime television series based off of the Rage of Bahamut social game. The series is not related to the second season of the earlier Rage of Bahamut: Genesis anime. It will premiere in April 2016.
Shingeki no Bahamut: Manaria Friends synopsis from Haruhichan:
Mobile game developer Cygames has opened an official website for a TV anime titled Shingeki no Bahamut: Manaria Friends, scheduled for 2016. It is an adaptation of a popular event, Manaria Mahou Gakuin (Manaria Magic Academy), within the Shingeki no Bahamut social game.
Source: Ota Suke