A new visual for the anime adaptation of Sei Hatsuno's HaruChika novel series has been featured as a page spread in the March 2016 issue of Animedia. You can purchase this issue here (get 5% off with coupon code MOE-N3Y-4YW0QK).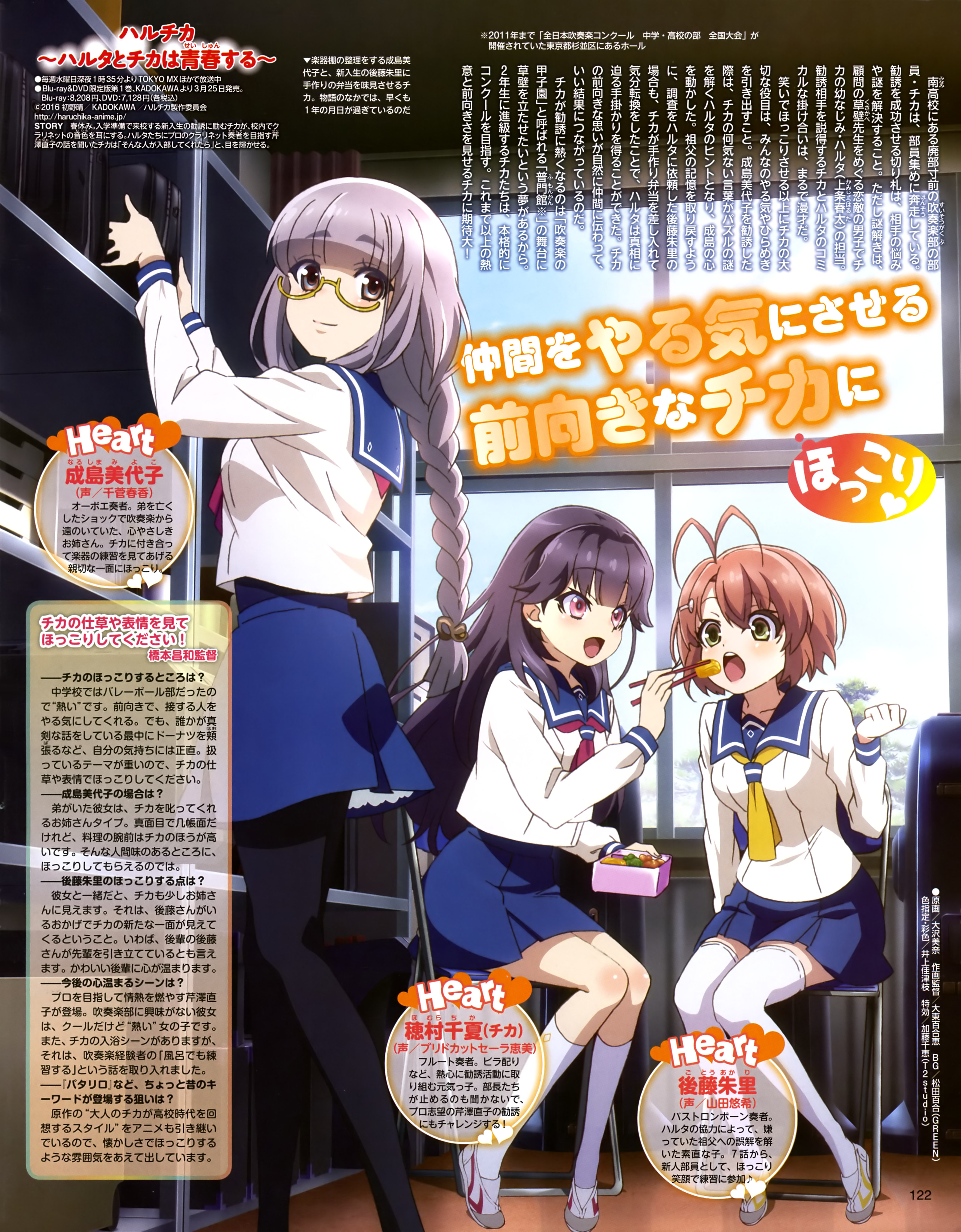 In related news, the official website unveiled a new visual:
In addition to this, a visual of the series has also been featured as a double page spread in the December 2015 issue of Japanese magazine NewType. This issue can be purchased here.
The anime adaptation of HaruChika will be titled HaruChika: Haruta to Chika wa Seishun Suru and will begin its broadcast in January 2016, during the Winter 2015/2016 anime season.
The support cast was also revealed and includes:
The first members of anime's main cast have been revealed. They include:
The staff consists of:
HaruChika is a mystery novel series written by Sei Hatsuno that began in 2008 published by Kadokawa. To date the series has a total of 4 volumes released with the 5th volume scheduled to release in the upcoming months.
Anime visual:
Here is the series' synopsis from Haruhichan:
The novels revolve around the title characters Haruta Kamijou and Chika Homura, who are members of their school's concert band. Together, the two solve day-to-day mysteries by building on their childhood friendship.
You can visit the anime's website here: http://haruchika-anime.jp/
And follow their Twitter: @haruta_chika