The January 2016 issue of Jump SQ, which will go on sale on December 4, will be revealing that a TV anime adaptation of Sousei no Onmyouji (Twin Star Exorcists) has been green-lit.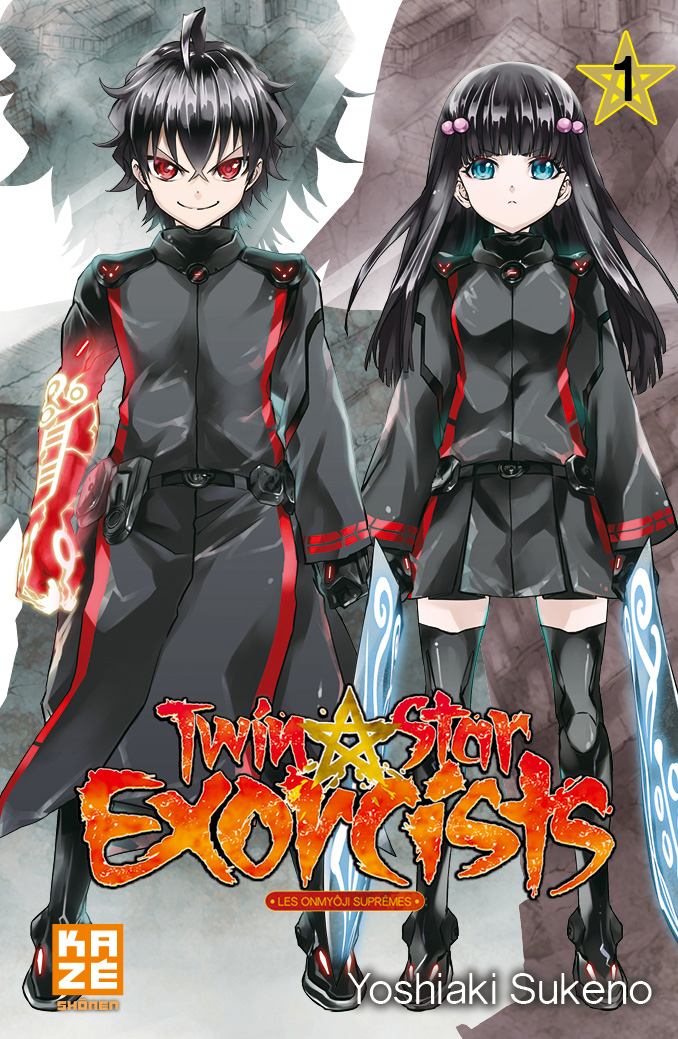 The series art and story is done by Yoshiaki Sukeno (Binbougami ga!) and currently has six volumes in print. It has been serialized by Jump SQ Magazine since November 2013.
Sousei no Onmyouji synopsis from MAL:
Rokuro is from a family of exorcists, but he'd rather be a singer, a soccer player or anything but an exorcist! He's forced to own up to his own incredible potential when new arrival Benio stirs his competitive spirit. But their rivalry gets a twist when they earn the prestigious title of "Twin Star Exorcists"—two supreme fighters fated to marry and birth the ultimate spiritual warrior!
Source: Yaraon