The official website for the upcoming anime adaptation of Sano Nami's Haven't You Heard? I'm Sakamoto (Sakamoto desu ga?) began streaming the first promotional video on Saturday. The anime's website also updated on Saturday with additional cast and staff information and a new visual. The anime will premiere on the TBS channel on April 8.
In addition to this, the website also revealed the cast:
Akira Ishida (Persona 3 the Movie) will voice Yoshinobu Kubota
Tomokazu Sugita (Suisei no Gargantia) Atsushi Maeda
Ken Takeuchi (Kent from Amnesia) as Mario
Tomokazu Sugita (Hidenori Tabata from Danshi Koukousei no Nichijou) as Atsushi Maeda
Akira Ishida (Keita Suminoe from Kiss x Sis) as Yoshinobu Kubota
Nobuyuki Hiyama (Harunobu Madarame from Genshiken) as Kenken
Showtaro Morikubo (Souji Okita from Hakuouki) as Yuuya Sera
Yui Horie (Tsubasa Hanekawa from Bakemonogatari) as Aina Kuronuma
Mai Nakahara (Nagisa Furukawa from Clannad) as Megumi Fujita
Yukari Tamura (Nanoha Takamachi from Mahou Shoujo Lyrical Nanoha) as Kana-chan
Kana Ueda (Rin Toosaka from Fate/stay night) as Mii-chan
Hitomi Nabatame (Kouta from Elfen Lied) as Yagi-san
Saki Fujita (Mahiru Inami from Working!!) as Tanaka-san
Mikako Takahashi (Sakura Mizukami from D-Frag!) as Erika
Tomoaki Maeno (Junichi Tachibana from Amagami SS) as Morita
Tatsuhisa Suzuki (Yuuji Sakamoto from Baka to Test to Shoukanjuu) as Yasuda
Kujira (Orochimaru from Naruto) as Shigemi Kubota
Masahito Yabe (Alucard from Hellsing) as Shigeru Kobayashi
Jouji Nakata (Kirei Kotomine from Fate/stay night) as Kakuta-sensei
Kouji Yusa (Sanosuke Harada from Hakuoki) as 8823-senpai
Mitsuo Iwata (Kintarou Ooe from Golden Boy) as Fukase-san
The website also revealed a new visual: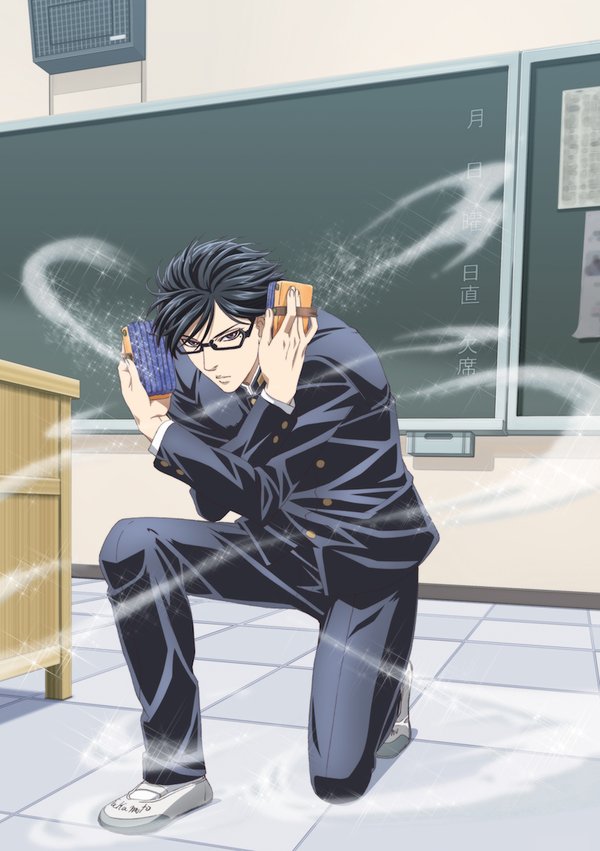 The staff includes:
Director: Shinji Takamatsu (Danshi Koukousei no Nichijou, Gintama, School Rumble)
Character Design: Atsuko Nakajima (Hakuouki, Ranma ½, Trinity Blood)
Music: Yasuhiko Fukuda (Kocchi Muite Miko, Doamaiger D, Kurayami Santa)
Animation Production: Studio DEEN (Fate/stay night, Sankarea, Log Horizon 2nd Season)
The anime adaptation was announced on the fourth manga volume of Sano Nami's Haven't You Heard? I'm Sakamoto (Sakamoto desu ga?).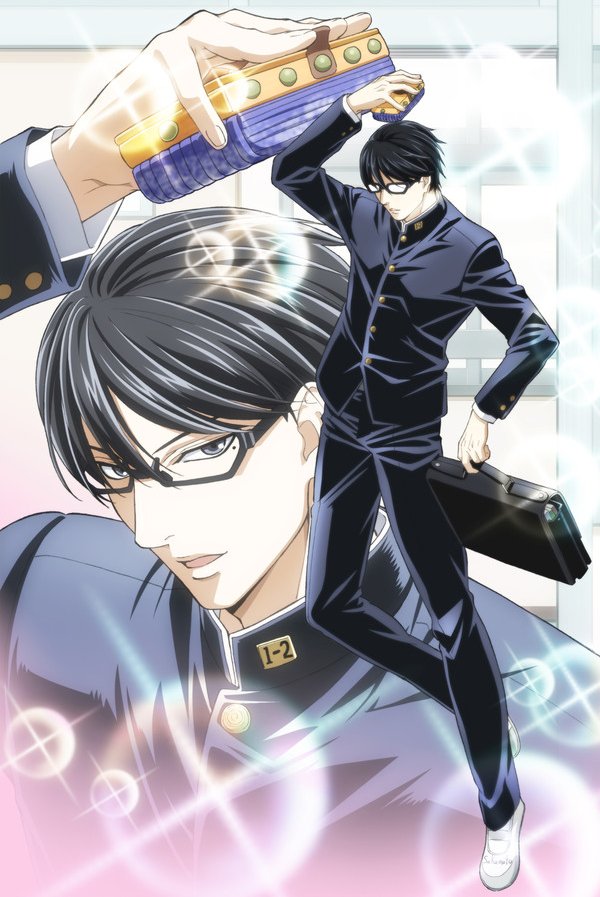 Haven't You Heard? I'm Sakamoto is a Japanese manga series written and illustrated by Nami Sano. The manga follows a high school student named Sakamoto, who has a reputation for being the "coolest" person among the entire student body. The series has been licensed for an English release by Seven Seas Entertainment.
Haven't You Heard? I'm Sakamoto synopsis from Haruhichan:
First year high school student Sakamoto isn't just cool, he's the coolest! Almost immediately after starting school, he began attracting everyone's attention. The girls love him, and most of the boys resent him. There's even a boy in the class who works as a model, but who is constantly upstaged by Sakamoto! No matter what tricks the other boys try to play on him, Sakamoto always manages to foil them with ease and grace. Though Sakamoto may seem cool and aloof, he helps others when asked, such as in the case of the boy in his class who was being constantly bullied. No matter what difficulties Sakamoto encounters, he moves through his high school life with confidence and class!