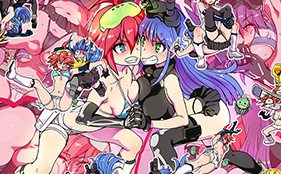 Studio Trigger have updated their website and have promised fans more frequent front page illustrations. This month, to celebrate the 19th's Wrestling Day, Shiwasu no Okino (Class Trip to the Nudist Beach!!) has done the honors with Trigger-chan, Spring, Muzzle and Frag.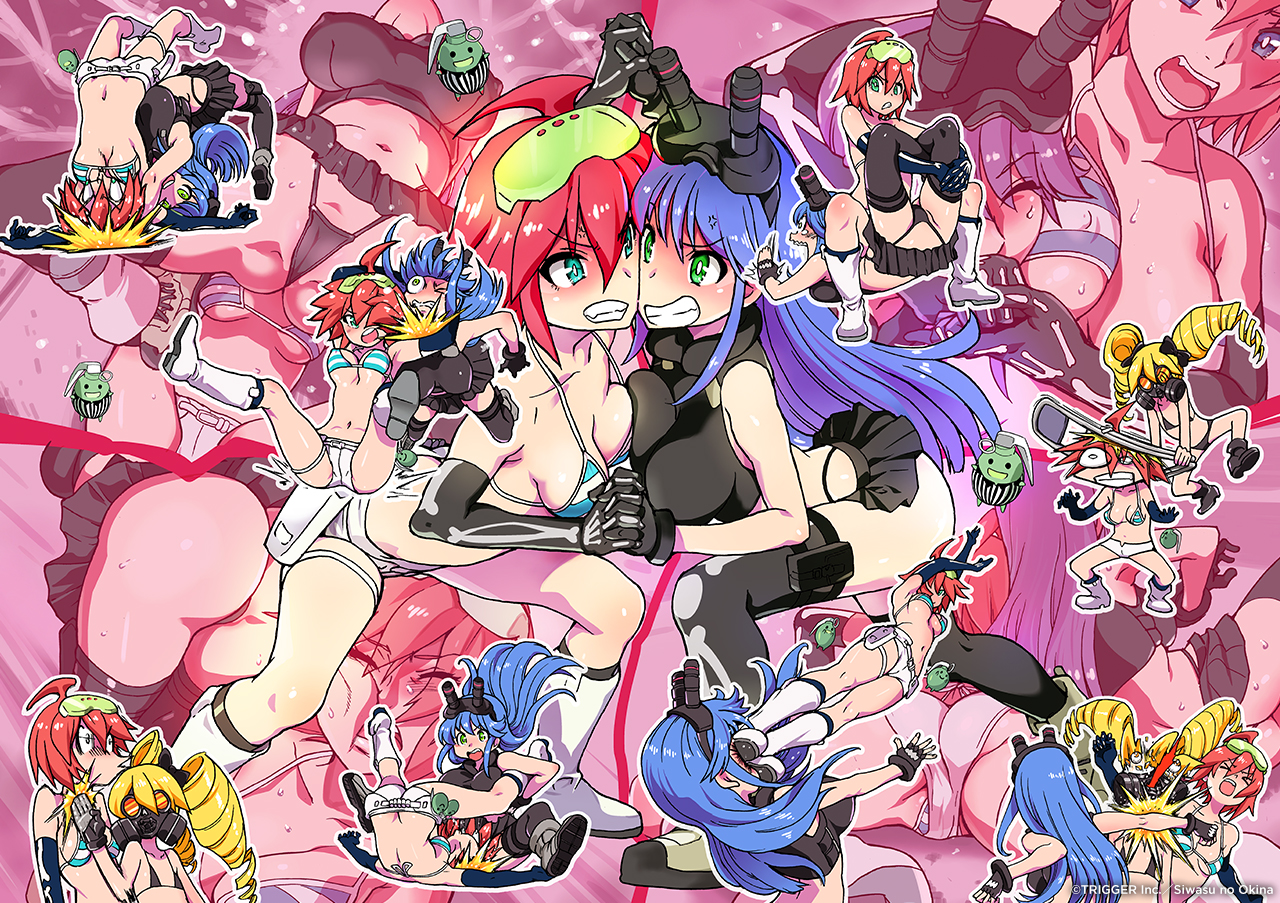 Back in January, artist Inato Serere (Ninja Slayer From Animation's character design) helped with a New Year illustration.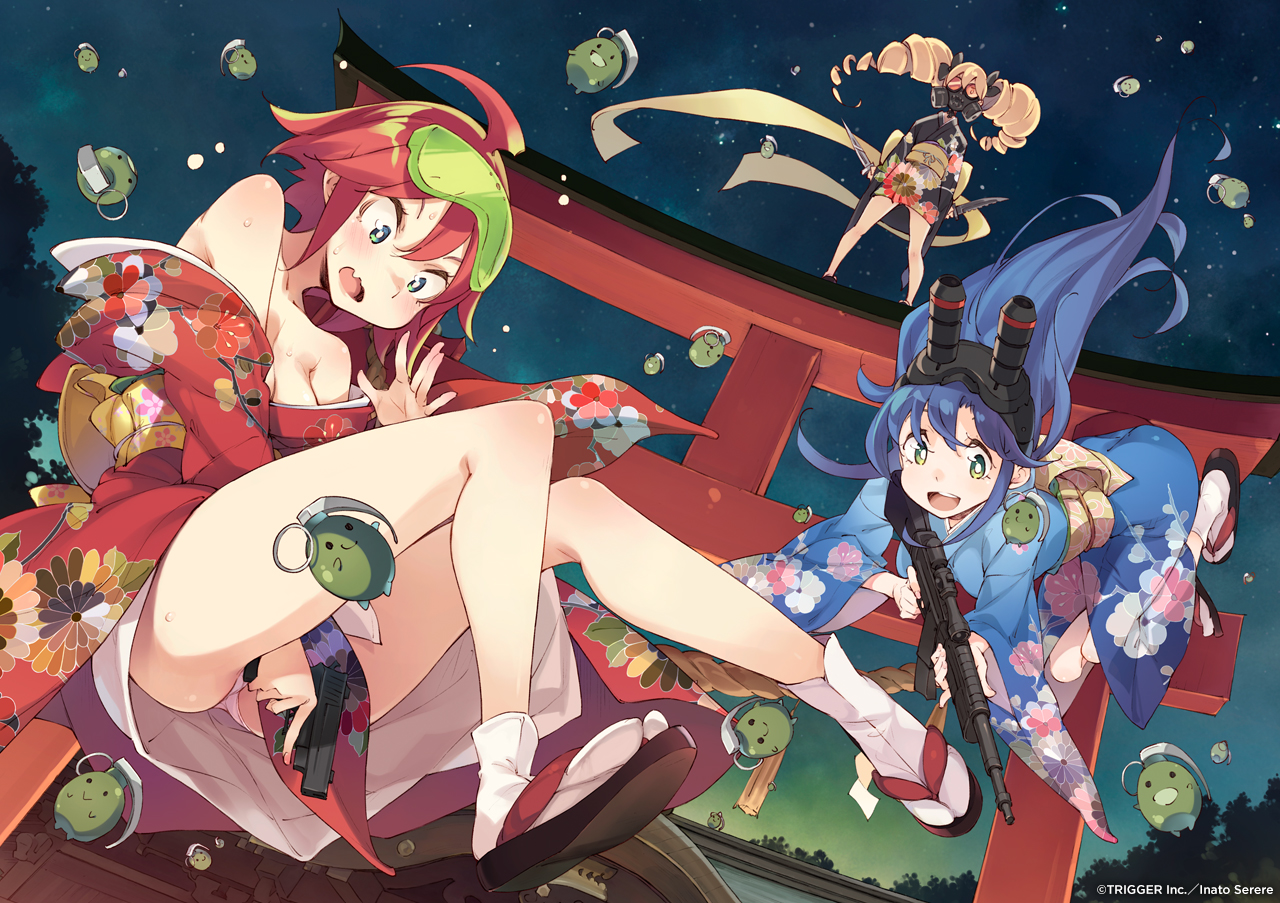 Back in December, artist Yamatogawa (does a lot of ero material) was invited to draw a festival illustration of Trigger-chan, Spring, Muzzle and Frag for the website.
Trigger Inc., stylized as TRIGGER, also known as Studio Trigger, is a Japanese animation studio founded by former Gainax employees Hiroyuki Imaishi and Masahiko Ohtsuka in August 2011.
Trigger was established on August 22, 2011 by Hiroyuki Imaishi and Masahiko Ohtsuka shortly after leaving Gainax. The studio name and official website was revealed in October 2011. Along with assisting production on various series, Trigger has released a short film, Little Witch Academia, and has developed its first original television anime series, Kill la Kill, which aired from October 2013 to March 2014. On July 8, 2013 Trigger launched a Kickstarter project in order to fund a second episode of Little Witch Academia. The project was well received and achieved its goal of $150,000 in under five hours, and went on to raise a total of $625,518. On March 11, 2014 it was announced that they would be producing an adaptation of Inou-Battle wa Nichijou-kei no Naka de.