The art setting designer for the Senki Zesshou Symphogear franchise and many other works from the studio Satelight (AKB0048, Basquash!, Nobunaga the Fool), Thomas Romain, reported on Twitter on Friday that "Symphogear will come back again!":
Symphogear GX is the best selling anime of the summer season in Japan!
Which means… Symphogear will come back again! Thank you!

— ThomasRomain ロマン・トマ (@Thomasintokyo) November 26, 2015
He had previously indicated in Japanese on Thursday that Senki Zesshou Symphogear GX topped sales charts among the summer 2015 anime and added that he "looks forward to what will come next":
夏アニメの売り上げナンバーワンはシンフォギアGXらしいです。皆さんありがとうございました!本当に感謝しています。次の展開を楽しみにしています。#symphogear

— ThomasRomain ロマン・トマ (@Thomasintokyo) November 26, 2015
In other news, a brand new summertime themed visual of the series was revealed in the September issue of NewType. You can purchase this NewType magazine issue here.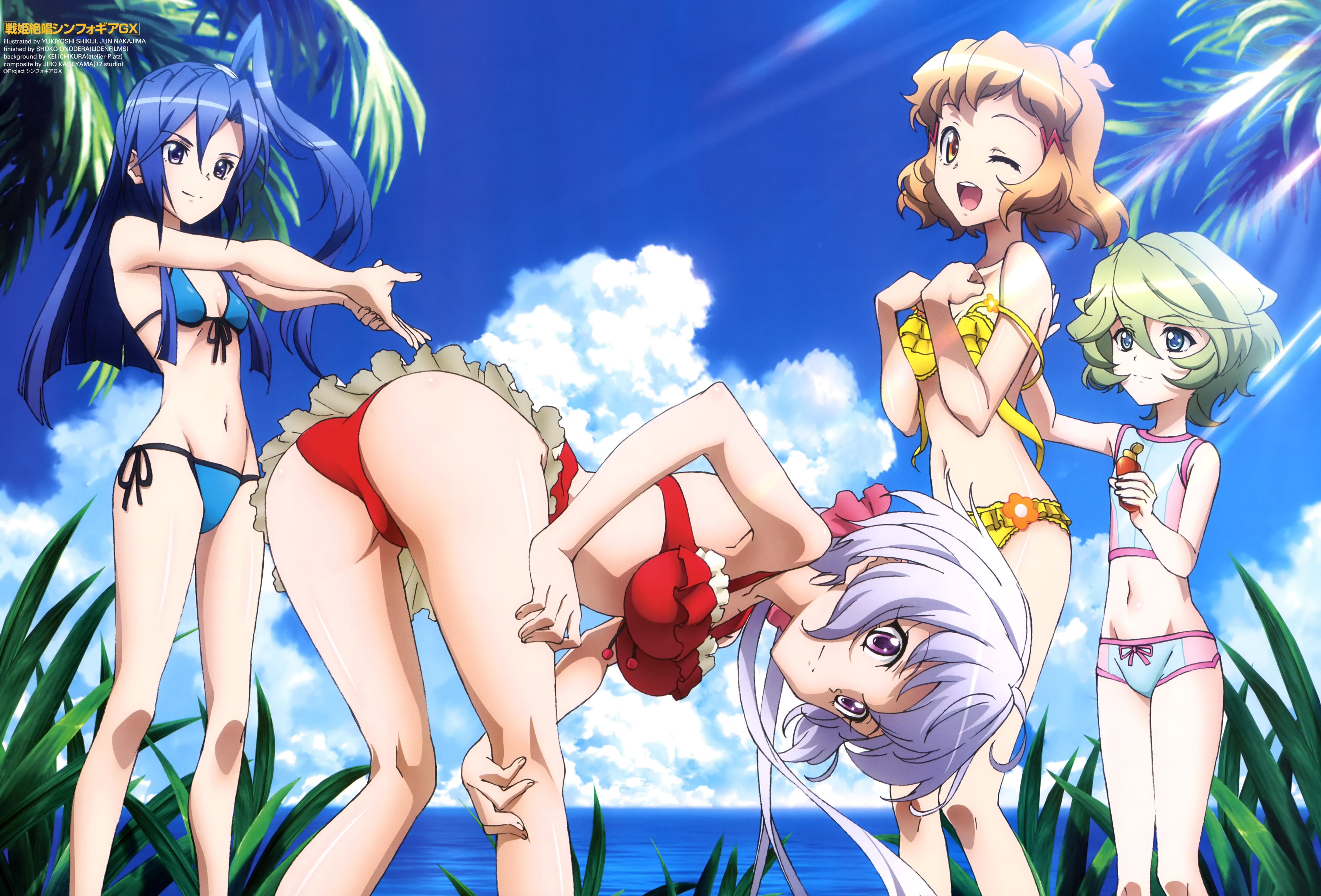 Another new visual featuring Chris Yukine and Tsubasa Kazanari kicking back on the beach in their bikinis has been featured in August 2015 issue of Dengeki G's Magazine as a double page spread.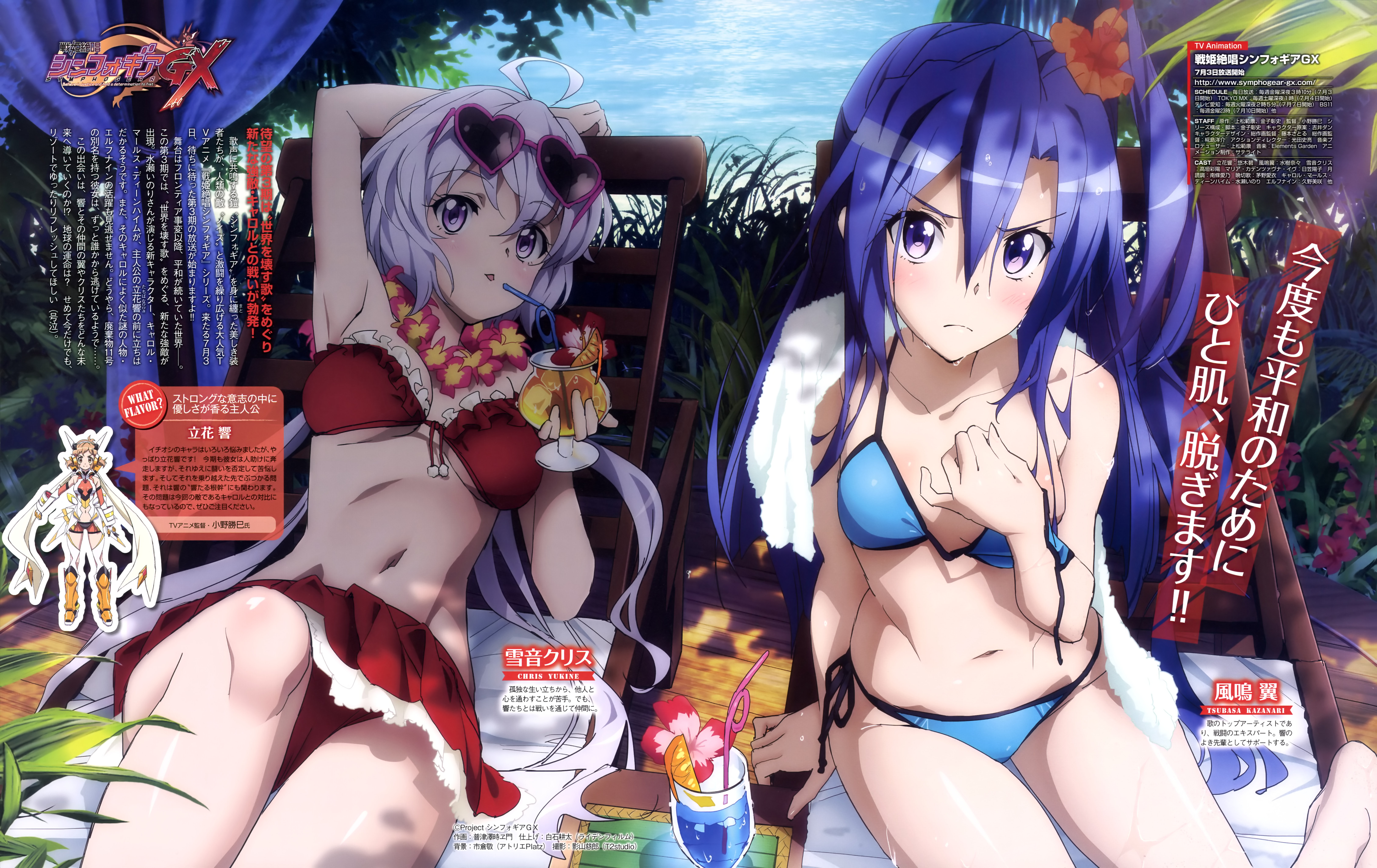 Anime visual: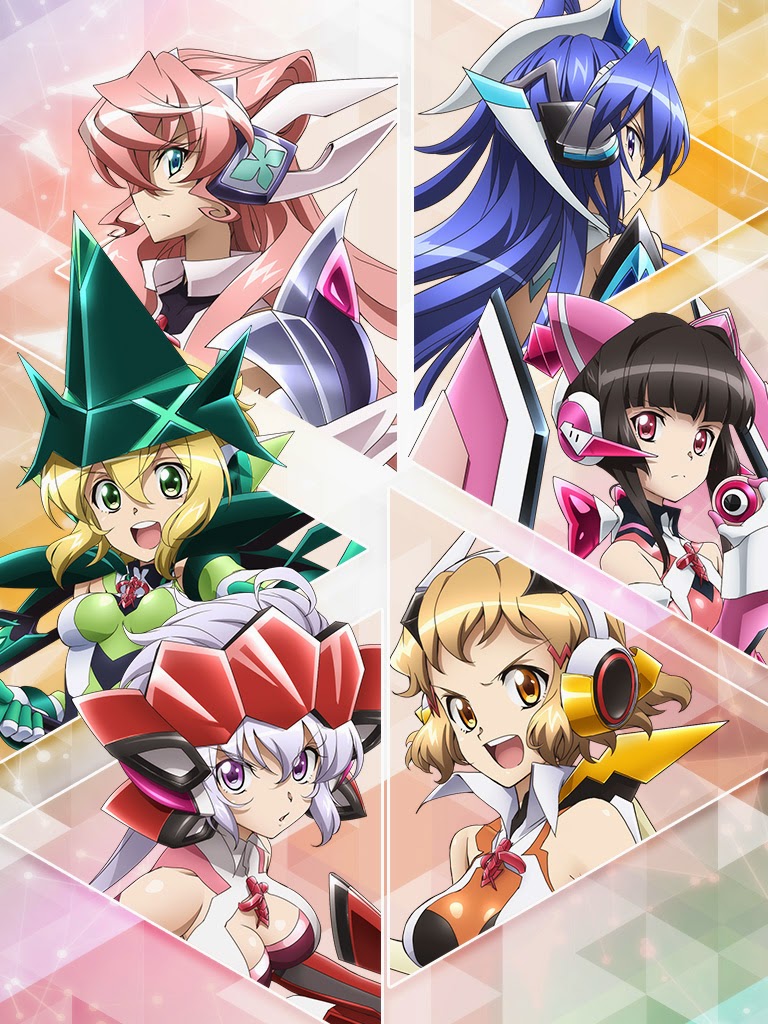 Symphogear, also known as Senki Zesshou Symphogear, is a Japanese anime television series produced by Encourage Films, with production assistance from Satelight, which aired on Tokyo MX between January 6, 2012 and March 30, 2012. A second season entitled Senki Zesshou Symphogear G aired between July 4, 2013 and September 26, 2013, while a third season, Senki Zesshou Symphogear GX, began airing from July 3, 2015.
Senki Zesshou Symphogear synopsis from Haruhichan:
Two years ago, a pair of idols, Tsubasa Kazanari and Kanade Amou, collectively known as ZweiWing, fought against an alien race known as Noise using armor known as Symphogear. To protect a girl named Hibiki Tachibana, who got severely wounded by the Noise, Kanade sacrificed herself. Two years later, as Tsubasa has fought the Noise alone, Hibiki ends up gaining the same power as Kanade.
Source: Thomas Romain's Twitter account, ANN