According to the official anime website of Tesagure! Bukatsumono and on a special 10-page chapter (in-between chapter 65 and 66) of Ryuu Jikou, K dani L and Maruino's Minarai Megami: Puru Purun Sharumu 4-koma manga, the short anime will receive a 30-minute time-slot on Nippon TV compared to its usual 10-minute episode air. The website also updated that will be titled as Tesagure! Bukatsumono Spin-off Purupurun Sharumu to Asobou. The third season will be a collaboration with the said manga. The sequel for the anime has been hinted on an event last September 2014 and it will premiere on January 2015.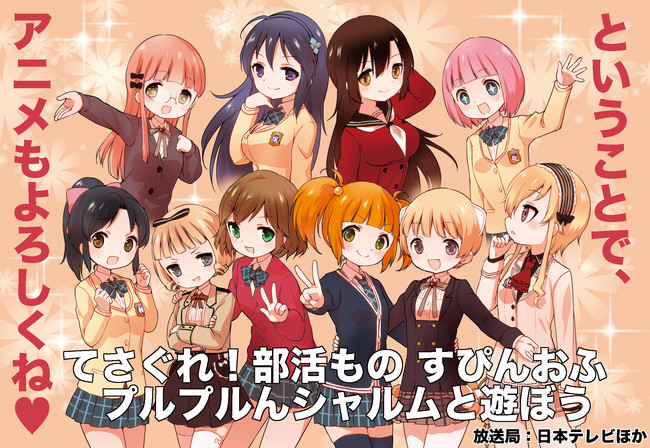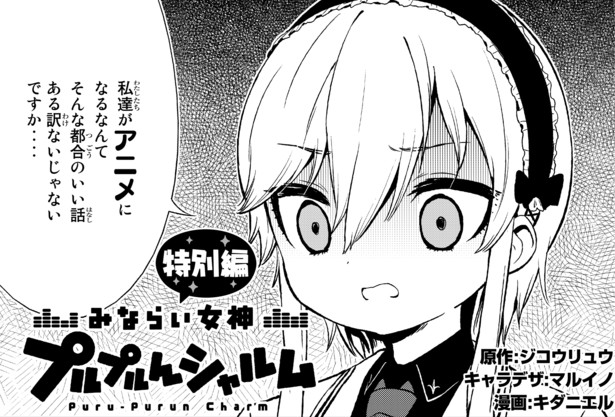 Announcements from the website: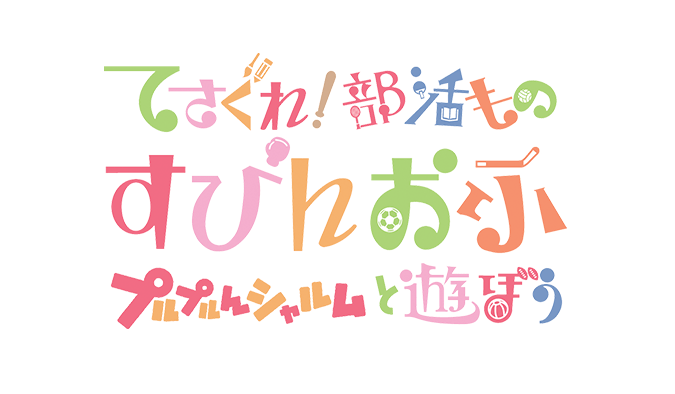 Minarai Megami: Puru Purun Sharumu's writer, K dani L has also announced the collaboration on his Twitter account:
アニメ「てさぐれ!部活ものすぴんおふプルプルんシャルムと遊ぼう」の製作が決定致しました。よろしくお願い致します。コラボまんがも描きました。おでんまんがではありませんがこちらもよろしくです。http://t.co/psWcvkxcMM pic.twitter.com/RrWKkjI98R

— キダニエル (@K_dani_L) December 13, 2014
The anime's cast has also been announced:
The Goddess-in-Training from Minarai Megami: Puru Purun Sharumu:
Shiori Mikami as Rin Arisugawa
Rumi Ookubo as Kanon Izayoi
Mikako Komatsu as Hina Usami
Natsumi Takamori as Yui Enjoji
Sumire Uesaka as Tomomi Okonogi
The original Tesagure! Bukatsumono characters reprising their roles:
Asuka Nishi as Yua Suzuki
Satomi Akesaka as Hina Satō
Karin Ogino as Aoi Takahashi
Ayaka Ohashi as Koharu Tanaka
Reina Ueda as Mobuko Sonota
Anime Visual: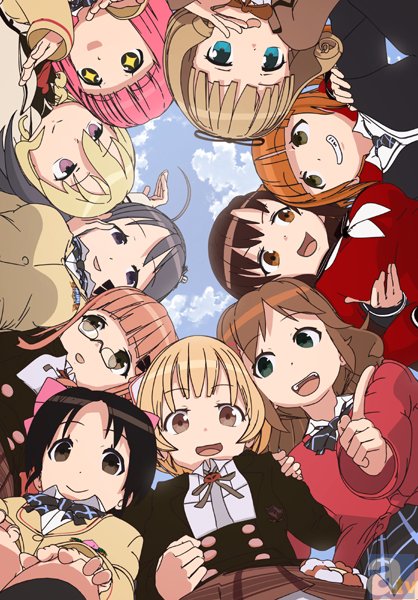 Tesagure! Bukatsumono is a 3DCG (3-dimensional computer generated) TV anime series that has two completed seasons. The series is animated using the CG freeware MikuMikuDance. It was produced by the Tesagure! Production Committee and was directed by Koutarou Ishidate (Minarai Diva, series composer for gdgd Fairies). The first season aired on October 5, 2013 – December 29, 2013. The second season aired on January 12, 2014 – March 29, 2014. Both seasons have 12 10-minute episodes. A manga illustrated by Kotora Suzune was published on Takeshobo's Manga Life Win website on October 30, 2013. The manga ended on the same year, December 20, 2013.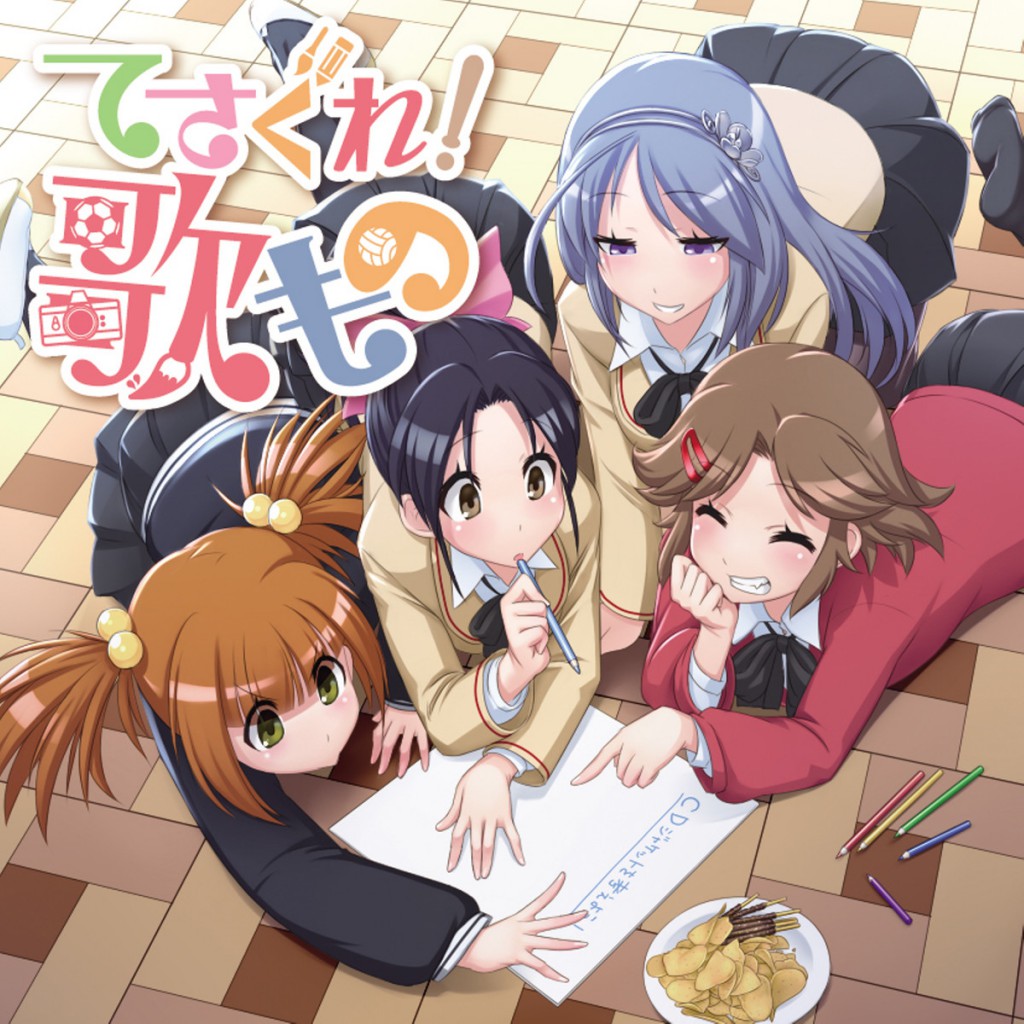 Minarai Megami: Puru Purun Sharumu is a multimedia project and an ongoing 4-koma manga that was serialized in Kodansha's Shonen Sirius magazine on November 2012. There is currently one 144-page compiled manga volume (attached with the DVD program) that was released on April 9, 2014. A Drama CD was released last year on June 26, 2013.
Read the first few chapters of Minarai Megami: Puru Purun Sharumu in Japanese here.
Source – Tesagure! Bukatsumono's Official Anime Website, Nico Nico Seiga Manga, Akiba Souken