Earlier this year The Simpsons animated a very well-made tribute to Hayao Miyazaki's which was featured in episode 9 "Steal This Episode" of season 25. This year in the latest special Halloween episode titled "Treehouse of Horror XXV" (Season 26, episode 4), they've displayed more Japanese culture with anime-themed Halloween costumes which feature Bart as Naruto Uzumaki (Naruto), Homer as Roronoa Zoro (One Piece), Maggie as Pikachu (Pokemon), Marge as Rangiku Matsumoto (Bleach) Lisa as Mikasa Ackerman (Attack on Titan) and finally Santa's Little Helper as Haku (Spirited Away).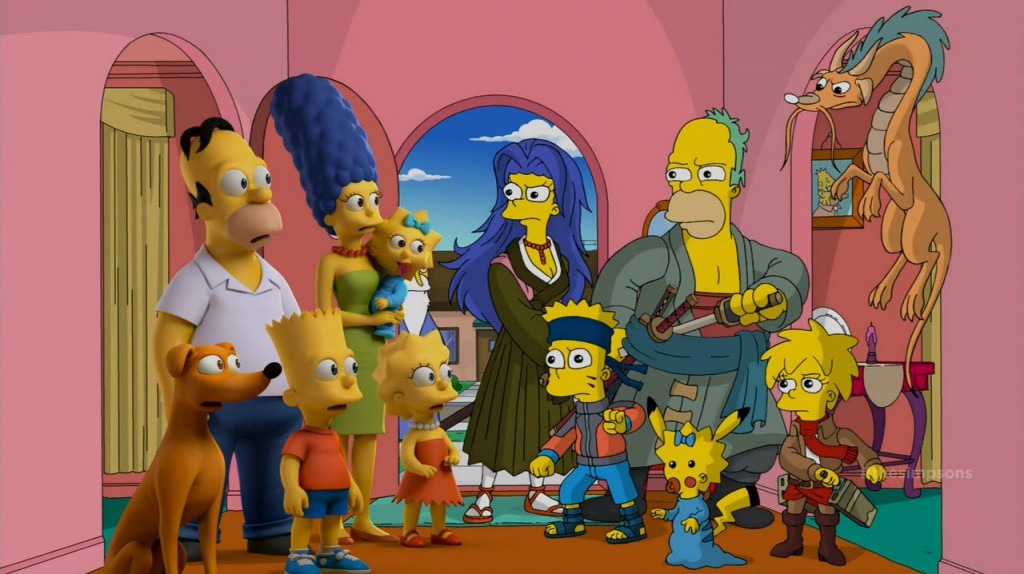 They also display cosplay of the the popular animated cartoon Adventure Time by Pendleton Ward.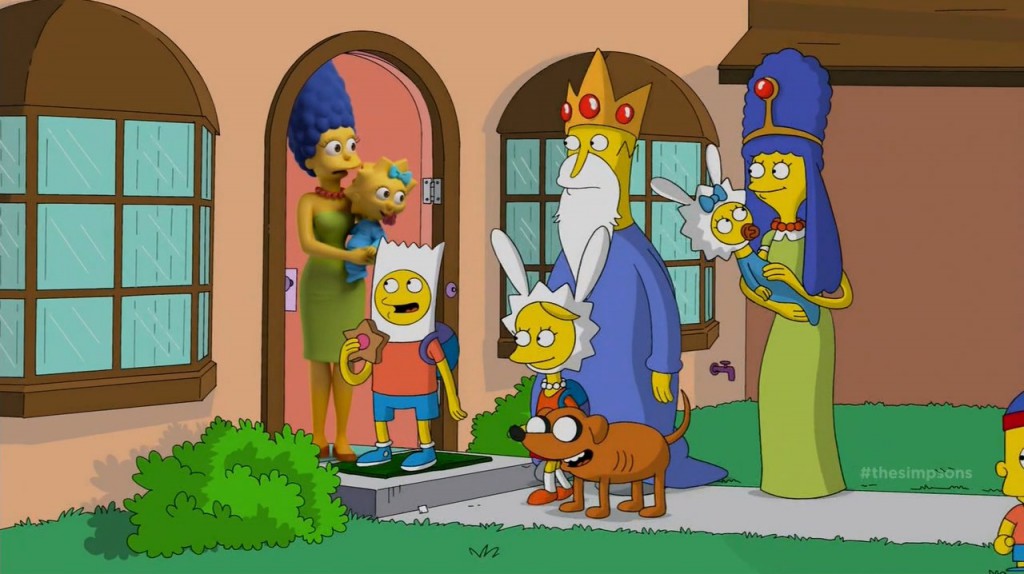 and even the well known South Park series by Trey Parker / Matt Stone and Archer by Adam Reed.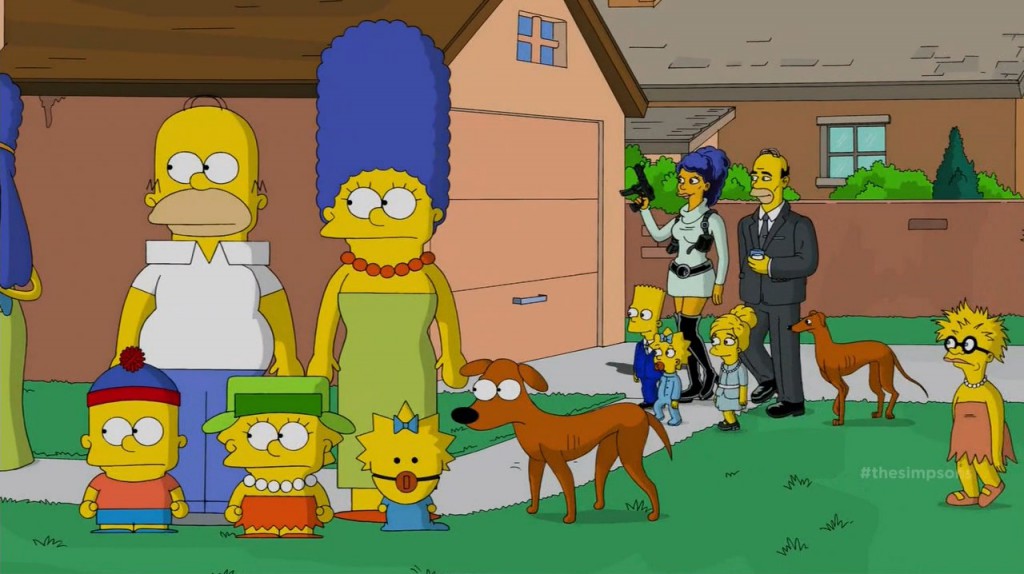 There are many references in this episode, I would recommend to check it out and see how many you can spot!