The third promotional video has been streamed online at AnimeJapan for the upcoming anime adaptation of Yasuhiro Nightow's Kekkai Sensen (Blood Blockade Battlefront) manga. The new video showcases more of the premise of the upcoming series and previews the Opening theme Hello,World! performed by Bump of Chicken. The anime itself will be produced by studio Bones (Hitsugi no Chaika, Fullmetal Alchemist: Brotherhood) and will be directed by Rie Matsumoto (Kyousogiga). The main cast of the anime includes: Rikiya Koyama (Kiritsugu Emiya in Fate/Zero and Fate/stay night) as Klaus von Reinhertz, Daisuke Sakaguchi (Shinpachi Shimura in Gintama) as Leonard Watch, Kazuya Nakai (Roronoa Zoro from One Piece) as Zapp Renfro, and Yuu Kobayashi (Sasha Blouse from Attack on Titan) as Chain Sumeragi.
The Kekkai Sensen anime will be airing from April 5th at 2:28am JST on MBS during the Spring 2015 anime season.
Here is the first PV that released at Jump Festa 2015:
And the second PV:
Here is the latest visual of the anime: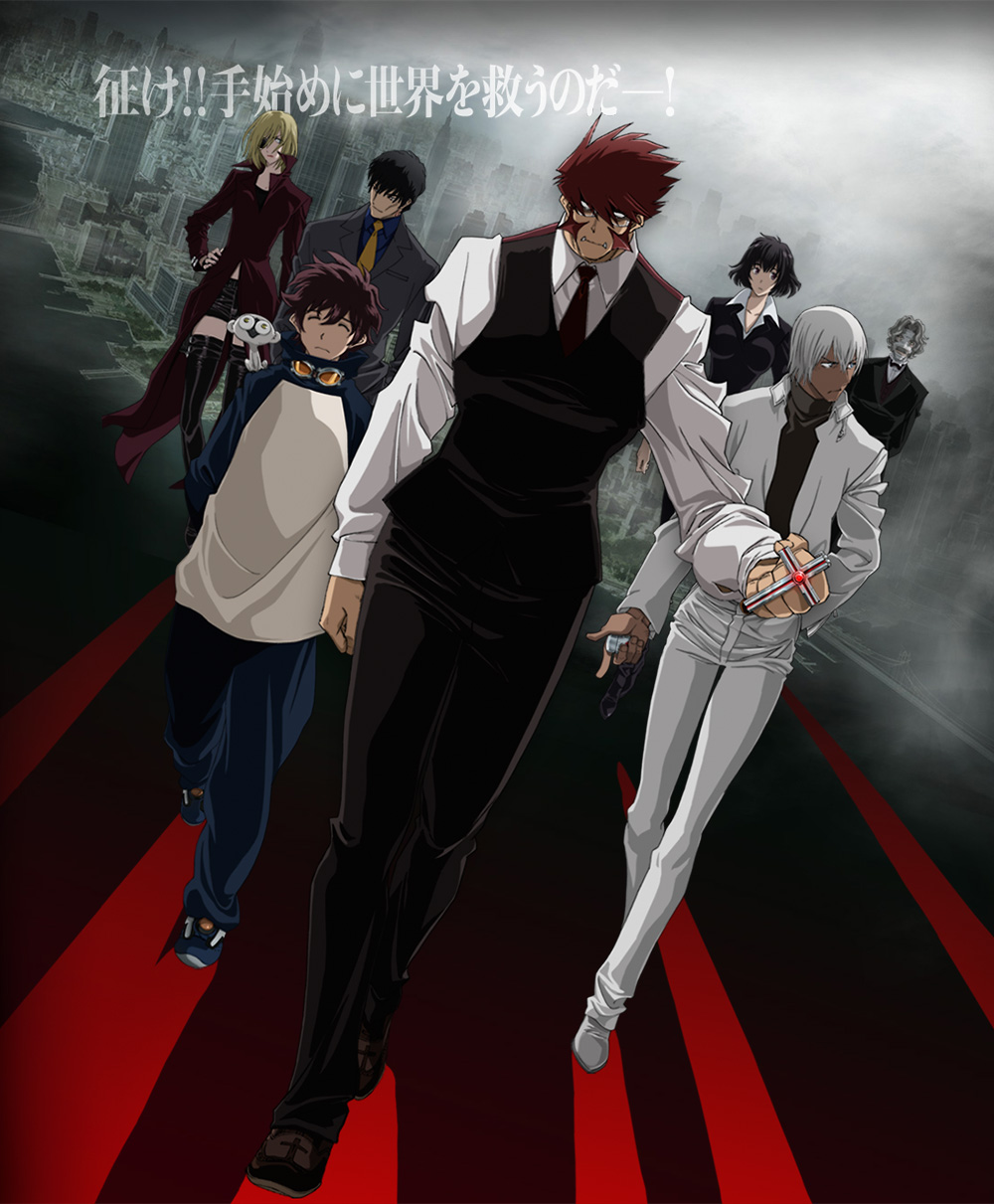 The synopsis of the series from Haruhichan:
A breach between Earth and the netherworlds has opened up over the city of New York, trapping New Yorkers and creatures from other dimensions in an impenetrable bubble. They've lived together for years, in a world of crazy crime sci-fi sensibilities. Now someone is threatening to sever the bubble, and a group of stylish superhumans is working to keep it from happening.
You can visit the anime's website here: http://kekkaisensen.com/
And follow their Twitter here: @kekkaisensen