A brand new promotional video has been released ahead of the debut broadcast of Wit Studio's (Attack on Titan, Hal) upcoming original anime Rolling☆Girls. This new video reveals more of the characters appearing in the series and also previews the Opening theme song of the anime, Tsuki no Bakugekiki sung by the main cast of the anime. The cast itself includes: Ari Ozawa (Chiyo Sakura in Gekkan Shoujo Nozaki-kun) as Nozomi Moritomo, Rina Hidaka (Silica from Sword Art Online) as Yukina Kosaka, Risa Taneda (Mirai Kuriyama from Kyoukai no Kanata) as Ai Hibiki, and Yumiri Hanamori (First major role) as Chiaya Misono. The anime will be directed by Kotomi Deai (Silver Spoon Season 2).
The Rolling☆Girls anime will be airing from the 10th on MBS at 25:58 (effectively the 11th at 1:58am).
Previous videos of the anime:
Here are the past latest visuals of the Rolling☆Girls: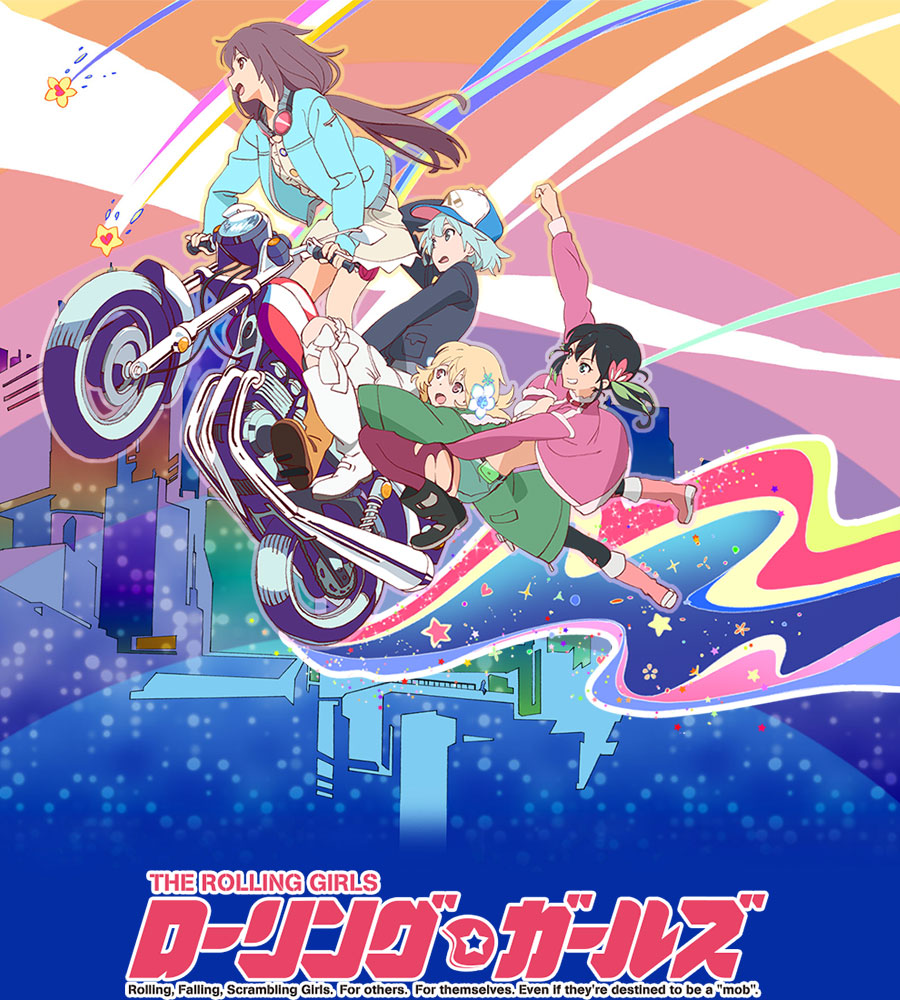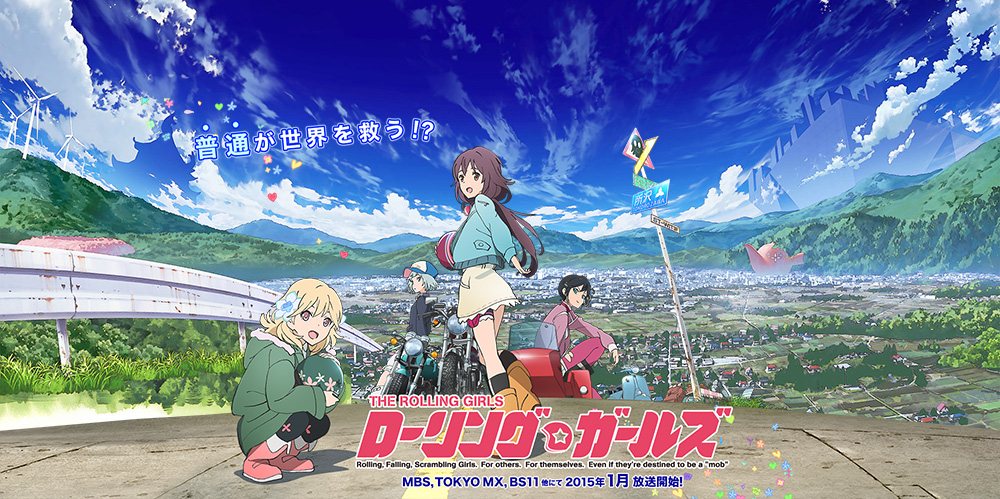 Here is a synopsis of the series from Haruhichan:
Ten years after the Great Tokyo War, each prefecture in Japan has split up into independent nations. Each nation is ruled by a prophet called "Mosa" and an army called "Mob" as they start to compete to take over other countries. Four "Mob" girls from the Saitama clan, Nozomi, Yukina, Ai, and Chiaya, are ordered by their "Mosa" to travel around Japan riding their motorcycles to mediate multiple battles between nations and clans as they emerge.
You can visit the anime's website here: http://rollinggirls.com/
Follow their Twitter here: @therollinggirls