On AnimeJapan 2015 earlier today, the first promotional video for the original TV anime to premiere this Spring 2015, Urawa no Usagi-chan, has been streamed.
【J37】Animejapan2015のテレ玉ブースでは、『浦和の調ちゃん』のグッズ販売、チラシ配布、そしてPVの初公開をおこなってます❗️22日には声優さんによるお渡し会もあります!ぜひ遊びにきてください(・ω・)ノ#浦和の調ちゃん pic.twitter.com/yBNEiEZdxK

— TVアニメ「浦和の調ちゃん」公式 (@urawa_usagi) March 21, 2015
Promotional Video:
The anime was announced last October on Anitamasai (abbreviated as Anime and Manga Matsuri in Saitama; a Saitama-based anime and manga festival/convention that was held on October 11 & 12). It will begin airing on April 10, 1:35am, on TV Saitama (announced to air on April 9, 25:35pm which is equivalent to the said date). Further information including character designs were unveiled last month.
Character Visual: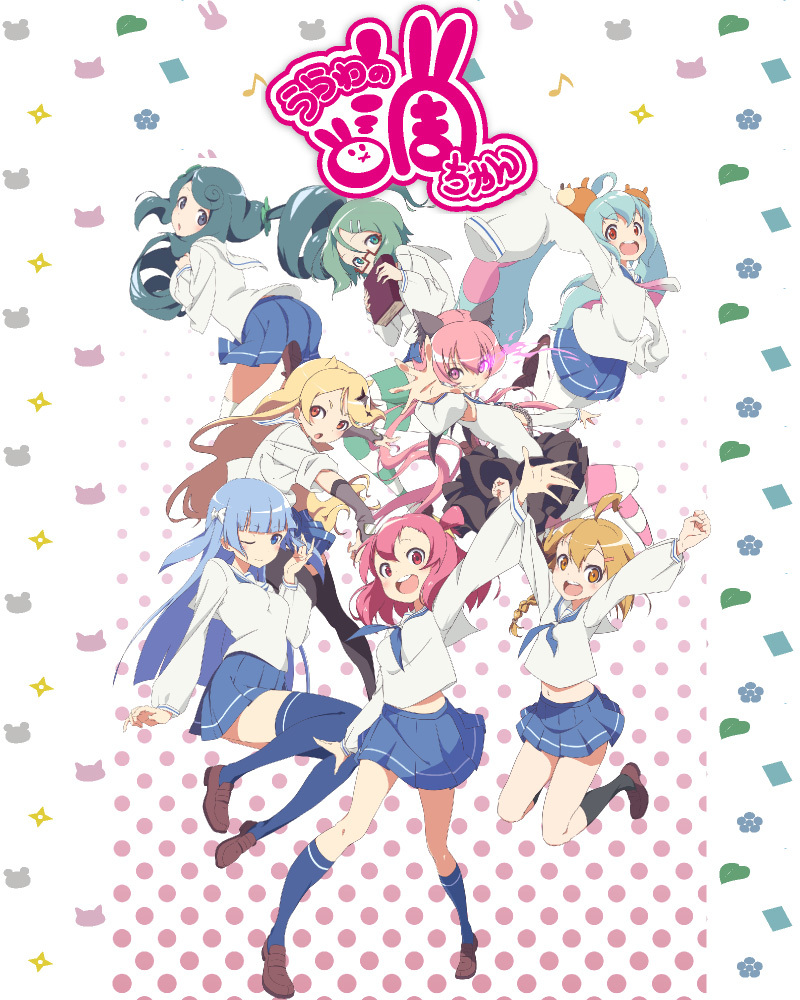 Cast:
Asami Seto (Kakumeiki Valvrave's Shouko Sashinami, Selector Infected WIXOSS's Iona Urasoe) as Usagi Takasa
Satomi Akesaka (Katekyo Hitman Reborn's Chrome Dokuro, Akame ga Kill's Esdeath) as Tokiwa Kamikizaki
Miyu Kubota (Pri Para's Sophie Houjou, Haiyore! Nyaruko San W's Uketsuke, Musume) as Kojika Bessho
Kaoru Taichi as Sakura Tajima
Keiko Watanabe as Minami Ooyaba
Nao Tamura (Log Horizon's Minori, World Trigger's Chika Amatori) as Misono Mimuro
Staff:
Director – Mitsuyuki Ishibashi
Series Configuration – Hanamura Yuichiro
Original Character Design – NOB-C
Set Character Animation – Shintaro Matsushima
Music – Morohashi Kuniyuki
Sound Director – Gobun Yuki
Acoustic Production – Groove
Executive Producer – Dai Kashima
Planning and Production – Misawa Yuki
Producer – Hidehiko Takahashi
Production producer – Yamaura Takahou
Production Production – harappa
Animation Studio – A-Real
Visual:
Synopsis of Urawa no Usagi-chan from Haruhichan:
An original anime to advertise Urawa City in Saitama, Japan.
Official Anime Website: http://urawa-usagi.com/
Official Twitter Account: @urawa_usagi
Official Hashtag: #浦和アニメ
Source – Nico Nico Douga