The second promotional video has released for Strike Witches: Operation Victory Arrow Vol. 1: St. Trond no Raimei, the first of three planned OVAs. The new PV previews the anime's Opening theme: Connect Link from Yoko Ishida. Each OVA will be 30 minutes long and will take place between the end of the second season's and the beginning of the 2012 movie. It will be directed by Kazuhiro Takamura (Strike Witches, Vividred Operation) and animated by Silver Link (Kokoro Connect, Non Non Biyori), who will be taking over the role of AIC. Tickets for the first OVA will go on sale on the 28th.
Strike Witches: Operation Victory Arrow Vol. 1 will be releasing in Japanese theatres on September 20.
Additionally, a new visual has released for the OVA: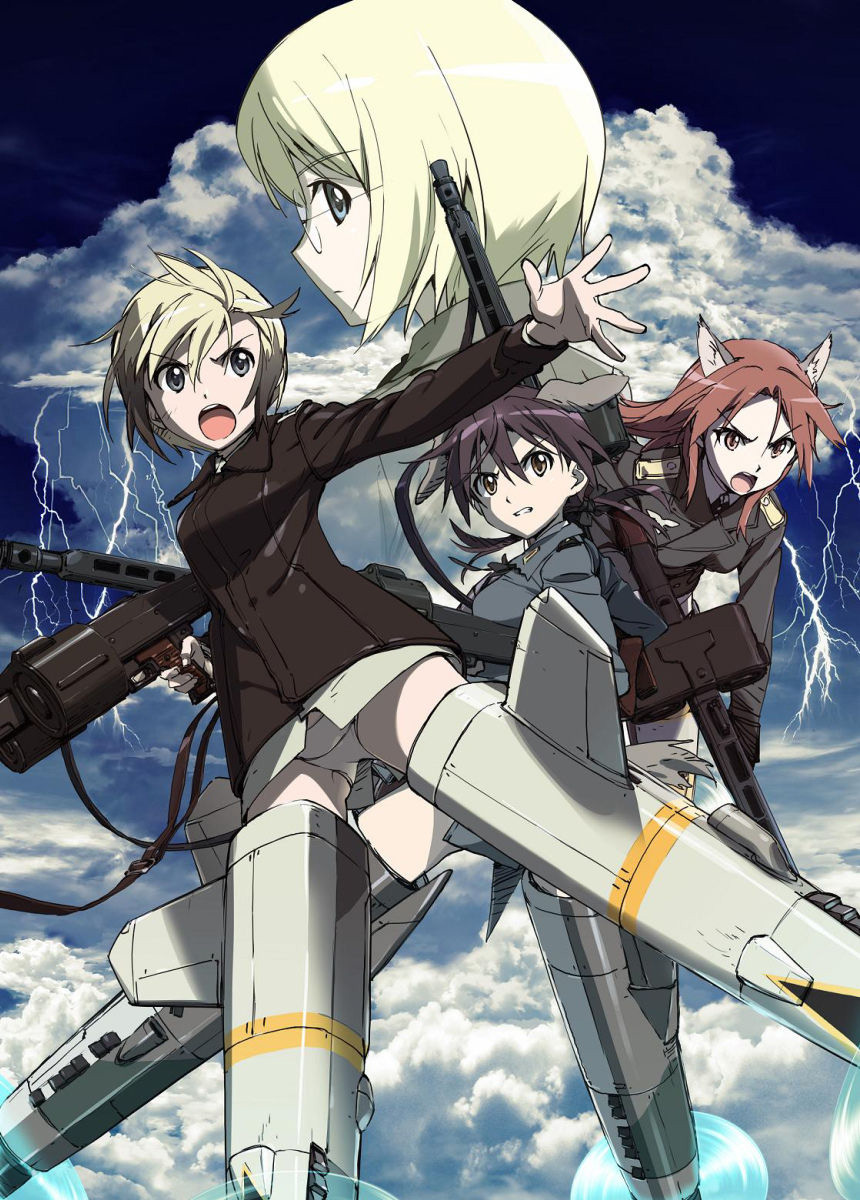 Here is a synopsis of Strike Witches from Haruhichan:
The year is 1944 and the world lives in fear of unidentified flying objects called Neuroi. With the old-boy old guard unable to thwart this deadly menace, humanity turns its desperate eyes to an aerial attack force with much nicer legs. Meet the girls of the 501st Joint Fighter Wing, better known as the Strike Witches. These darlings of the great blue yonder may not have standard issue uniforms, but they do have all the right stuff. Where the average flyboy falters, these dolls blast aliens to bits in the bat of an eyelash. With a little magic and a whole lot of leg, the girls of the 501st are winning the war on pants, and aliens!
Visit the OVA's official website: http://w-witch.jp/
Or follow them on Twitter: @s_witch_anime