IBM's developerWorks revealed a 26-seconds of combat footage from its "Sword Art Online: The Beginning" virtual reality demonstration on Friday. The game will aim to create the world of SAO. The game will not use a controller, but will be played by moving your body. Sword Art Online series creator Kawahara Reki said that "it will be completely different from any game experience so far."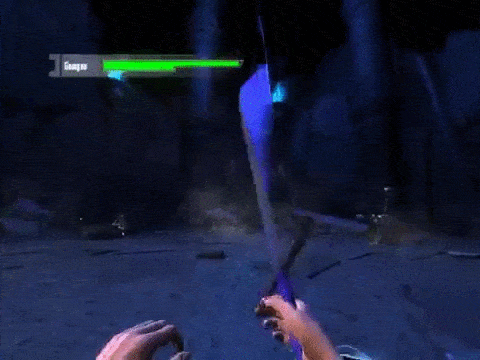 The project is using a next-generation computing system called the "Cognitive System" that supports human decision-making, as well as "SoftLayer," IBM's high performance cloud system that produces the ambiance of a real world.
Those who participate in the demonstration are able to scan their bodies, which are then be rendered as 3D avatars for the demonstration. Users are then able to manipulate their in-game avatar using a variety of hardware, including an Oculus Rift (Developer Kit 2) for head-tracking and VR visuals, Leap Motion and Ovrvision for hand manipulation, a Microsoft Kinect 2 for body movement, and special footwear to detect foot movement. The hardware is labeled "Nervegear Prototype." "Nervegear" is the name of the virtual reality hardware used by the characters in the original Sword Art Online story to interact with the game.
The beginning of the demonstration places users in a "bazaar" environment, allowing them to test their ability to manipulate world objects. Later in the demonstration, users are able to fight The Gleam Eyes (from the 74th floor of the game in the original story), alongside three other users.
Pre-registration for the "Alpha" of the demonstration reached 99,800 people, although only 208 applicants were chosen. The test is taking place in Tokyo from March 18-20.
Here's the teaser trailer that was released last February: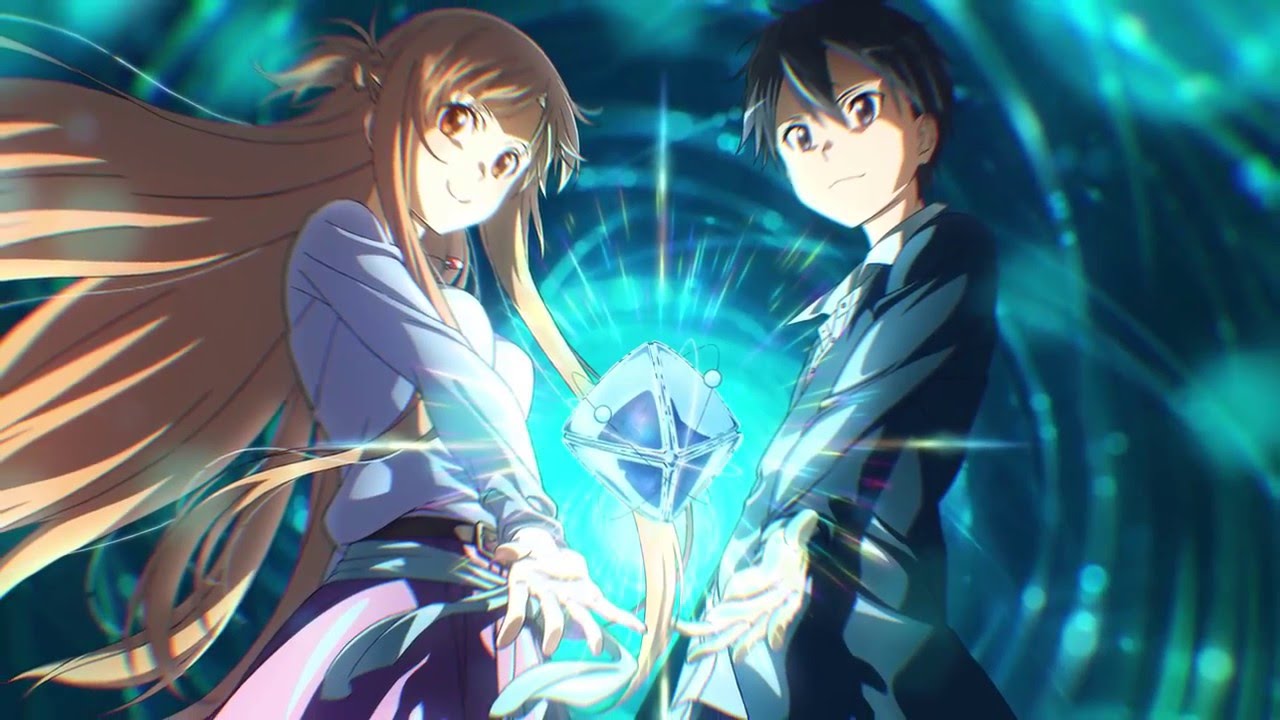 Sword Art Online is a Japanese light novel series written by Reki Kawahara and illustrated by abec. The series takes place in the near-future and focuses on various virtual reality MMORPG worlds. The light novels began publication on ASCII Media Works' Dengeki Bunko imprint from April 10, 2009, with a spin-off series launching in October 2012. The series has spawned eight manga adaptations published by ASCII Media Works and Kadokawa. The novels and four of the manga adaptations have been licensed for release in North America by Yen Press.
An anime television series produced by A-1 Pictures aired in Japan between July and December 2012. An Extra Edition episode aired on December 31, 2013, and a second anime series, titled Sword Art Online II, aired between July and December 2014. A video game based on the series, Sword Art Online: Infinity Moment, was released on PlayStation Portable in March 2013, with a second game, Sword Art Online: Hollow Fragment for PlayStation Vita (PS Vita) released in April 2014. A third game, Sword Art Online: Lost Song, was released on PlayStation 3 and PS Vita in March 2015.
During a recent interview, Tomohiko Ito mentioned that the Sword Art Online Movie is currently being story-boarded and the completion of its scenario.
Sword Art Online synopsis from Haruhichan:
In the near future, a Virtual Reality Massive Multiplayer Online Role-Playing Game (VRMMORPG) called Sword Art Online has been released where players can control their avatars through brain waves using technology called "NerveGear." When players enter the game, they discover they cannot log out, as the game creator is holding them captive. To escape, players must beat the game by defeating each boss on all 100 floors; however, if they die in the game, they die in real life too. Their struggle for survival starts now…
Source: IBM official website, ANN