Last summer, LIDENFILMS (Aiura, Senyuu., Miss Monochrome, Terra Formars) produced an original net animation (ONA) for Yamada-kun to 7-nin no Majo (Yamada-kun and the Seven Witches), a shounen gender bender about how Shiraishi Urara a the top student in her school switched bodies with a school delinquent, Yamada Ryuu.
As this video approached 1 million views, they promised that an announcement would be made when it crossed the 1 million milestone. Today it met the benchmark.https://www.youtube.com/watch?v=GfoeU6bfahc
The website
yamajo-anime.com
is now online along with news that an original anime DVD is in the works. Storyboard artist/episode director Tomoki Takuno steps up to direct with Fumiaki Usui assisting and Eriko Iida on character designs.
The PV that reached over a million views: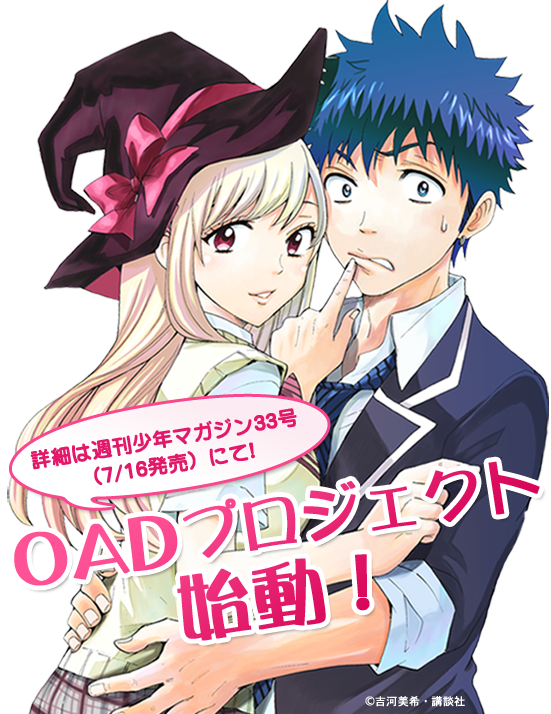 Synopsis for Yamada-kun to 7-nin no Majo from MAL.
Shiraishi Urara is the top student in her school. One day, due to an accidental kiss, Urara finds herself in the body of the school delinquent, Yamada Ryuu! In trying to switch back to their own bodies, Urara and Ryuu discover that kissing causes them to switch bodies, which leads to their discovery that there are 7 witches in their school. They soon try to uncover the identities of the 7 witches…