Over 16 years after the original anime air date, the official Adult Swim facebook page announced today that 2 new FLCL seasons are in the works, produced by Studio IG and Toonami. While the anime finished in 2001, the new 12-episode sequel anime will be split into two parts, set to air in late 2017 or early 2018. In addition to this new series, Toonami has also been involved in projects previously, including Immortal Grand Prix. While the new anime does not involve Gainax, Studio IG had been given the rights to FLCL in August of last year and announced they planned to make a remake of some sorts in the future.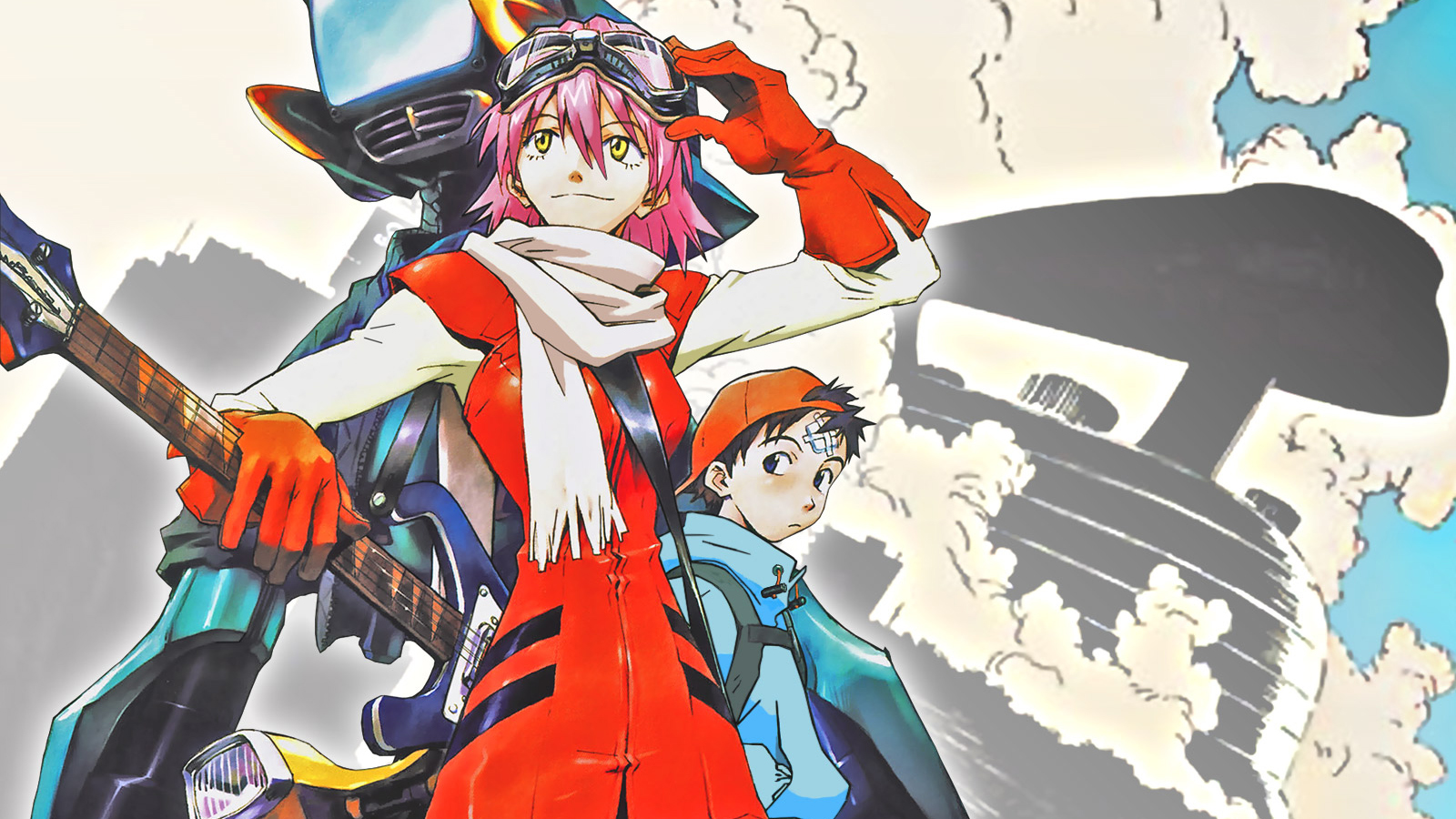 The plot of the new anime is described by Adult Swim:
In the new season of FLCL, many years have passed since Naota and Haruhara Haruko shared their adventure together. Meanwhile, the war between the two entities known as Medical Mechanica and Fraternity rages across the galaxy. Enter Hidomi, a young teenaged girl who believes there is nothing amazing to expect from her average life, until one day when a new teacher named Haruko arrives at her school. Soon enough, Medical Mechanica is attacking her town and Hidomi discovers a secret within her that could save everyone, a secret that only Haruko can unlock.But why did Haruko return to Earth? What happened to her Rickenbacker 4001 she left with Naota? And where did the human-type robot 'Canti' go?
The new anime will be Kazuya Tsurumaki's first time directing, previously assistant directing Neon Genesis Evangelion along with the new reboot films. Studio IG noted that Evangelion's english dubs were both popular among North American fans, running on TV at the time. When finished, the anime is likely to run on Toonami's usual Saturday block.
Source – Adult Swim, Anime News Network, Polygon