A brand new teaser has released on the Ano Hi Mita Hana no Namae wo Bokutachi wa Mada Shiranai. anime website and on the 2015 Noitamina website for the upcoming 2015 original film by the staff of the AnoHana anime, which was announced in August. The first teaser video for the new project has been released. The video itself goes through the anime that the team have produced, the 2011 anime and the 2013 anime film, as well as the festival in August, before revealing the new project.
Here are some images from the video:
The upcoming film will have the following staff members from the production crew of AnoHana:
Director: Tatsuyuki Nagai (Toaru Kagaku no Railgun, Toradora!)
Screenplay Writer: Mari Okada (Hanasaku Iroha, Toradora!)
Anime Character designer: Masayoshi Tanaka (High School of the Dead, Toradora!)
Animation Studio: A-1 Pictures (Aldnoah.Zero, Sword Art Online)
Whether or other staff members and cast members from the AnoHana series will take part in the film have not been revealed so far.
Ano Hi Mita Hana no Namae o Bokutachi wa Mada Shiranai is part of the Anohana project which originally comprised of the anime and the light novel series. The light novel series released in March 2011 and ended its run in July the same year, whilst the anime ran from April 2011 till June 2011 for a total of 11 episodes. The light novels were written by Mari Okada and published by Media Factory, and the anime was produced by A-1 Pictures. A manga adaptation was also produced by Mari Okada and ran from April 2012 till March 2013 in 3 volumes. A PSP Visual Novel game by 5pb. was released in Japan in 2012, and a film adaptation started its theatrical run on August 31st last year. The film itself is a retelling of the anime from Meiko 'Menma' Honma but also included a new epilogue to the series, set one year after the end of the anime series.
Ano Hi Mita Hana no Namae o Bokutachi wa Mada Shiranai synopsis from Haruhichan:
Jinta Yadomi and his group of childhood friends have become estranged after a tragic accident split them apart. Now in their high school years, a sudden surprise forces each of them to confront their guilt over what happened that day and come to terms with the ghosts of their past.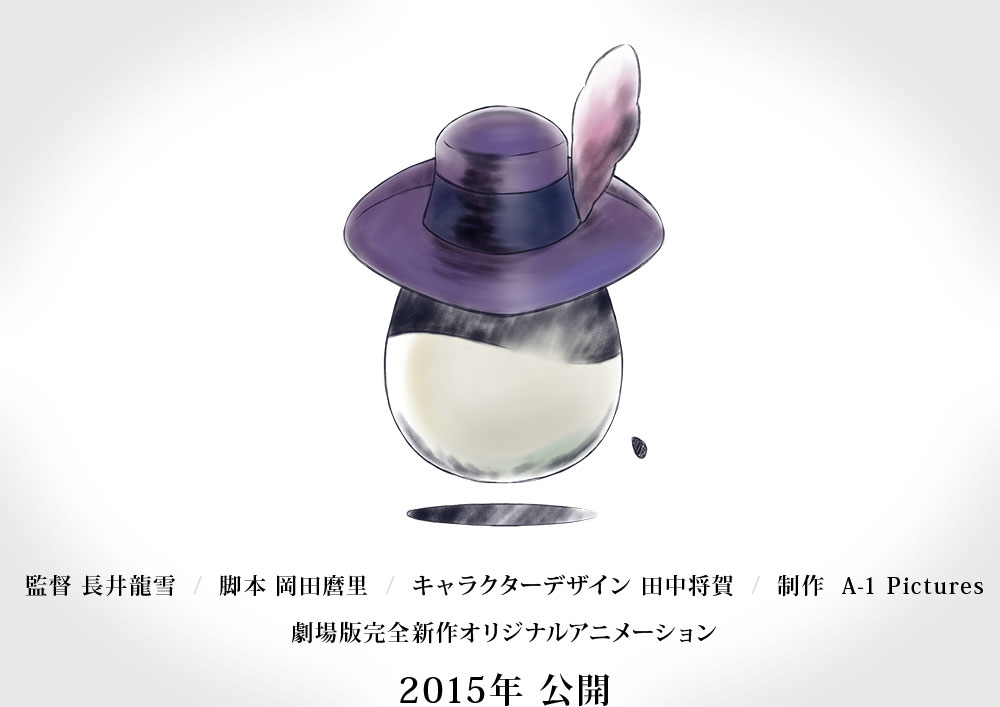 There is limited information on the upcoming original film form the AnoHana team. More information will be revealed on December 3rd at the Chichibu Yomatsuri festival.
You can visit the AnoHana anime website here: http://www.anohana.jp/
And follow their Twitter here: @anohana_project
Source – AnoHana Anime Website, Crunchyroll,  Noitamina Lineup Website