North American electronic music producer and DJ Porter Robinson has announced on his Twitter that he is collaborating with Japanese animation studio A-1 Pictures (AnoHana, Sword Art Online) for an anime project titled Shelter the Animation.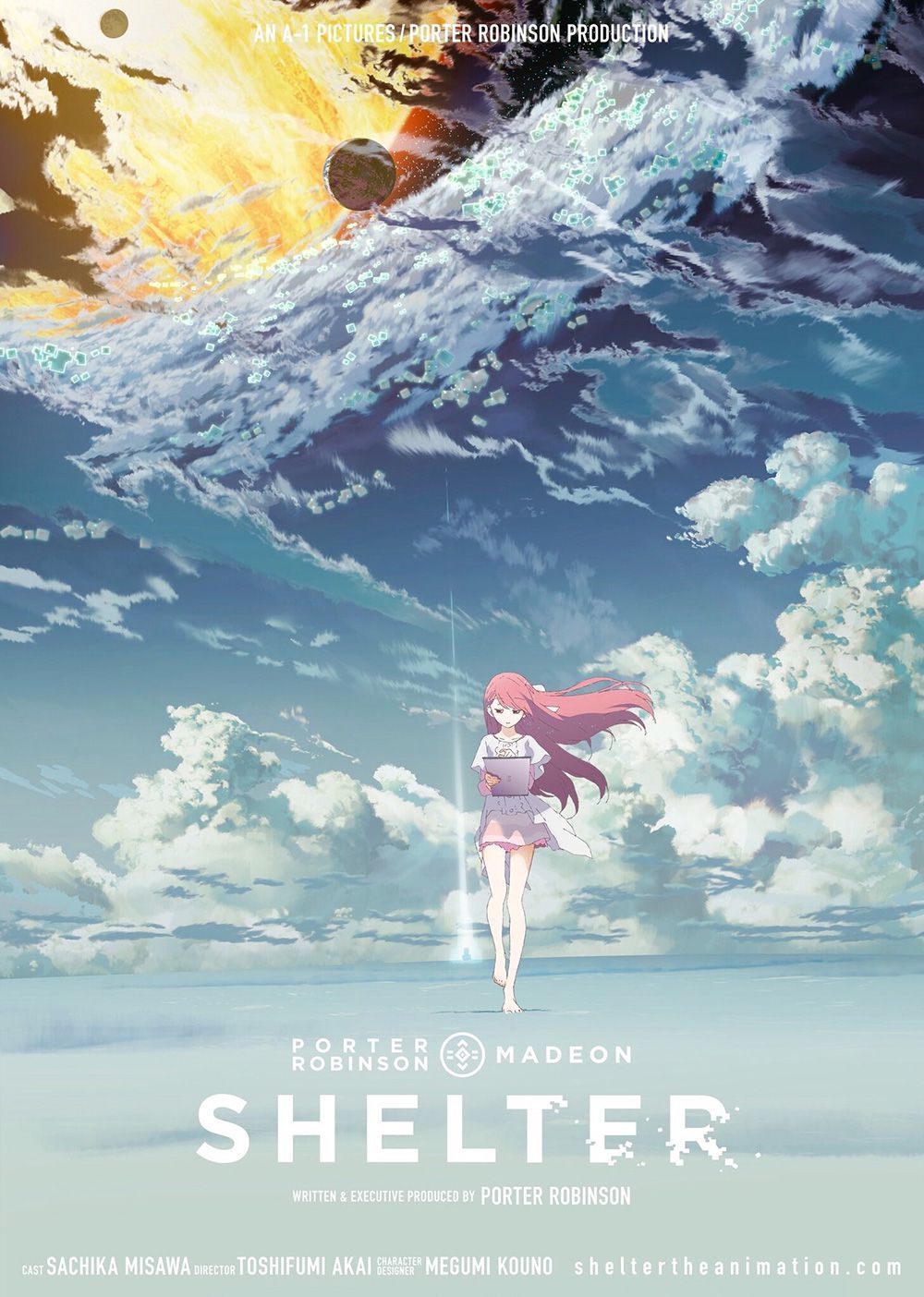 Porter Robinson & A-1 Pictures present: Shelter the Animation. Tuesday, October 18. pic.twitter.com/IeghgSpqTm

— porter robinson (@porterrobinson) October 14, 2016
Robinson's brother, Nick Robinson, mentions on Twitter that Porter is a fan of A-1 Pictures and its anime and has spent the year on the project. He also mentions that the anime will be out on October 18th.
https://twitter.com/Babylonian/status/786996024174718976
The first poster for the anime accompanies the announcement revealing the first cast member:
Sachika Misawa (Kuroyukihime in Accel World)
The first staff members were also revealed:
Director: Toshifumi Akai (Magi: The Labyrinth of Magic and So Ra No Wo To Chief Animation Director)
Character Designer: Megumi Kouno (Magi: The Labyrinth of Magic and Usagi Drop Key Animator)
Writer and Executive Producer: Porter Robinson
Animation Studio: A-1 Pictures (AnoHana, Sword Art Online)
Porter will also be working with French music producer Madeon in the project.
It is currently unclear what the project will be about and what format it would be in; a music video, OVA or full fledged series are not out of the question. The full details about the project will be unveiled on the 18th.
You can visit the project's website here (not yet live): http://sheltertheanimation.com/