The official website of the upcoming anime adaptation of Fujimi Shobo and Media Factory's Ange Vierge trading card game and mobile application has revealed that the series is slated to air this July. In addition, the first visual, cast, staff and promotional video were also revealed.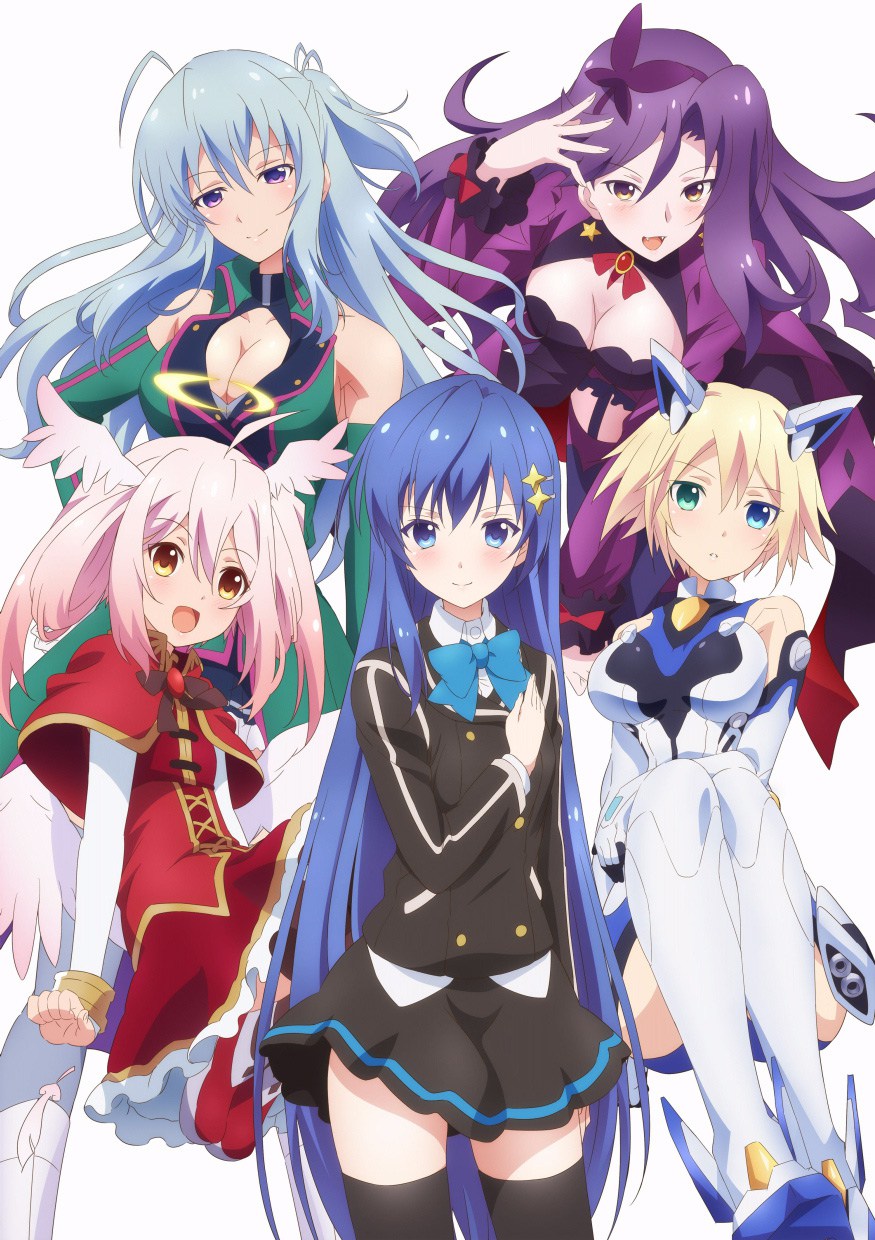 The main cast of the anime has been revealed alongside their character designs:
The leading cast from the mobile game, the idol the group LinkS, will also appear in the upcoming anime:
The leading members of the production staff include:
Director and Anime Character Designer: Masafumi Tamura (Strike Witches Movie Animation Director)
Series Composer: Katsuhiko Takayama (Aldnoah.Zero, Mirai Nikki)
Animation Studio: Silver Link (Kokoro Connect, Baka to Test to Shoukanjuu)
Here is the anime's first promotional video:
Ange Vierge is a Japanese trading card game that is produced by Fujimi Shobo and Media Factory, with the cards being illustrated by many of their light novel illustrators. The TCG got modest popularity in Japan and received a mobile application adaptation for iOS andAndroid developed by Sega, titled Ange Vierge Girls Battling the Second Discipline Committee. The game itself is similar to many Japanese TCG mobile games where it is online focused and features numerous cards to collect and purchase from events and booster packs. Ange Vierge also received a manga adaptation that is written by Mako Komao and illustrated by Sakaki Yoshioka.
Here is the series synopsis:
The story of the card game follows what happens when "Hairou" portals suddenly open, fusing three different worlds together. As a result, various mysterious "Exceed" powers are awakened in teenaged girls. An academy for these so-called "Progress" girls is built on the isolated Seiran Island in the Pacific.
The Ange Vierge TV anime is being produced for a July broadcast, airing this Summer 2016 anime season. Additional information about the series will be revealed soon.
Visit the anime's website here: http://ange-vierge-anime.com/
And follow their Twitter: @ange_anime
Source: Moca News